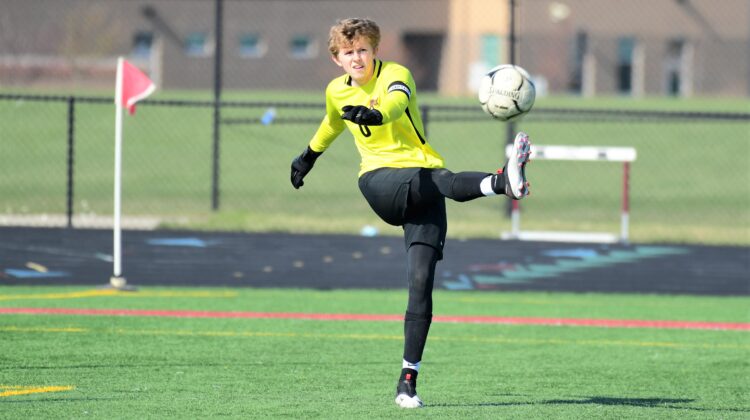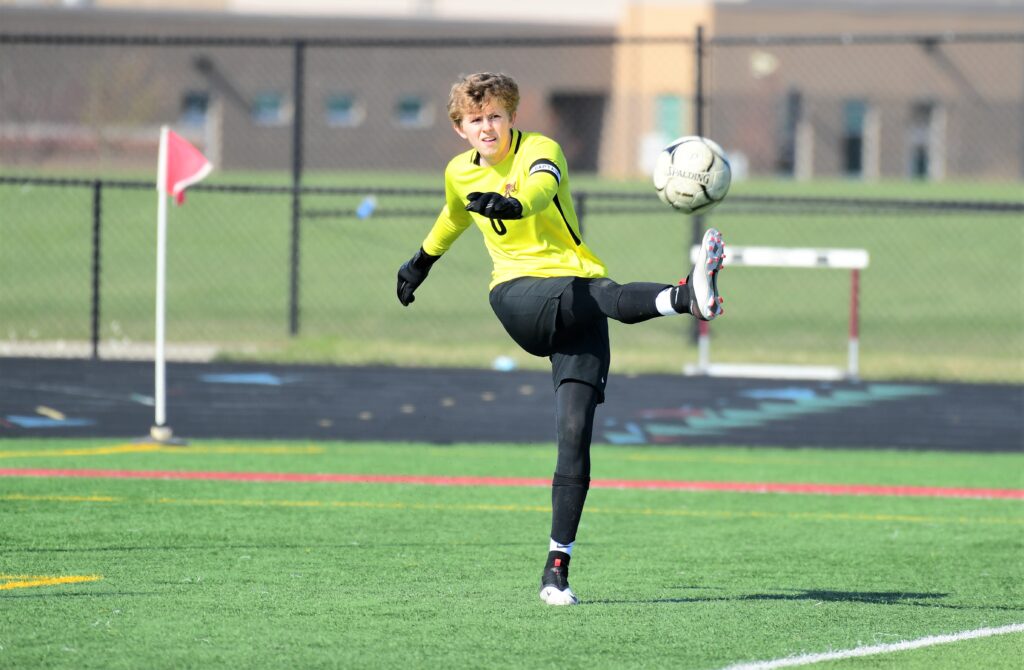 You don't want to get into a shootout with the Ankeny boys' soccer team.
The Hawks showed again on Saturday that they know how to prevail in penalty kicks, winning a pair of shootouts at the Valley Invitational. They posted back-to-back 3-2 victories over Norwalk and Valley, winning both shootouts by a 4-3 margin.
"It was a big day for us," said Ankeny coach Marcus Varnum. "It was an exciting day to get those victories over a couple of good squads in a little bit of exciting fashion as well. I was very proud of the boys."
Ankeny (6-1) has now won six straight games since opening the season with a loss to Linn-Mar (Marion). The Hawks also defeated Cedar Rapids Kennedy in a shootout to begin their winning streak.
Valley (5-2) was unbeaten prior to Saturday, when it also lost to Millard West (Neb.). The Tigers are traditionally one of the state's top teams.
"It's huge. I'm super excited for the boys," Varnum said. "They were ecstatic to walk out of that tournament 2-0. We knew we had two challenges in front of us, but it was a group effort and everyone stepped up and we took care of business."
Ankeny took a 1-0 lead against Valley about 13 minutes into the first half. Tyson Rodenborn scored on a header off an assist by Kwaku Kwarteng.
"That was a great goal," Varnum said.
Valley tied it up later in the half on a penalty kick. The Tigers then took a 2-1 lead in the second half on a goal by star forward Jaren Obia, who entered the tournament having scored eight of his team's 20 goals.
The Hawks answered with a penalty kick by Conor Wahlberg with 23 minutes left, setting the stage for the shootout.
Wahlberg also played a huge role in the earlier win over Norwalk (3-4). He scored both of his team's goals during regulation.
After Wahlberg scored off a corner kick midway through the first half, the Warriors responded with a goal by Jack Brown to tie it up at halftime.
Wahlberg scored again with 11 minutes left to give Ankeny a 2-1 lead. Brown then got another goal to force the shootout.
"Going into the first one, we were like, 'Hey we've been here before. We know the routine,'" Varnum said of the shootout. "We had some confidence in some of our kickers, so we sent the guys out that we had confidence in. And then it came down to the same thing in the Valley game. 'Let's just go out and get the job done,' and the boys stepped up with composure and nerves of steel and took care of it."
The Hawks will play a non-conference game at Urbandale (4-4) on Tuesday.