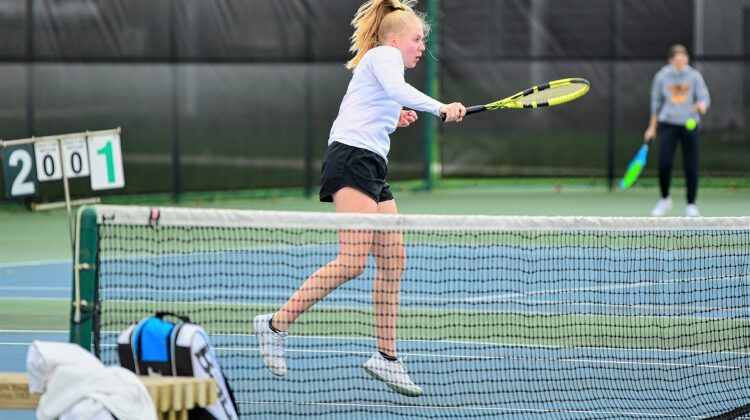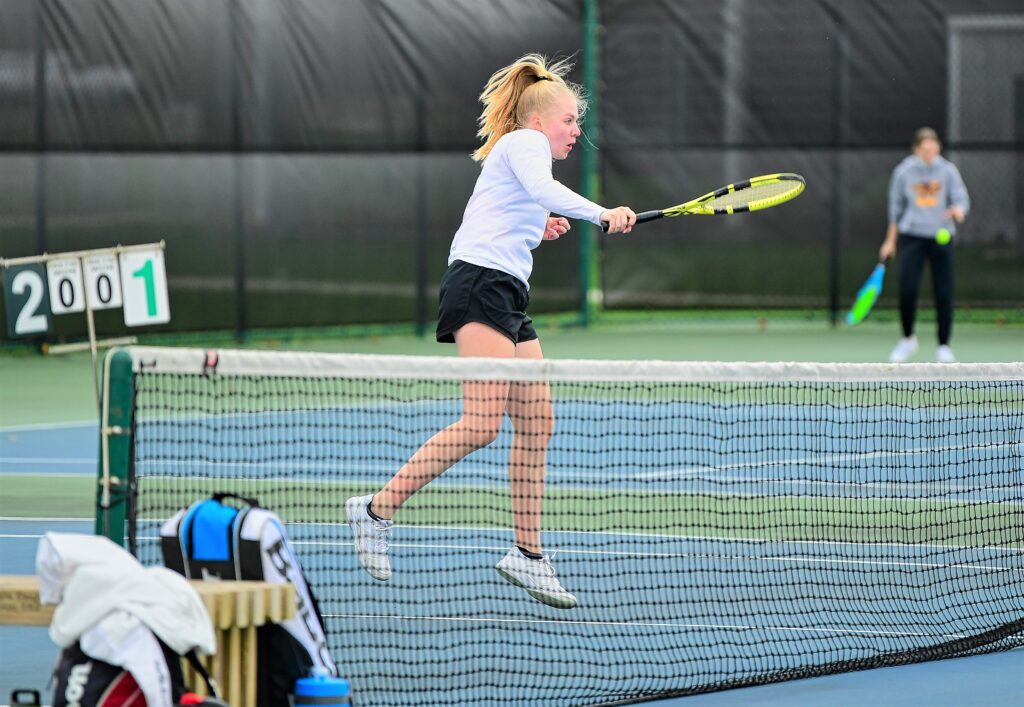 Ankeny girls' tennis coach Steve Smith has been voting Dowling Catholic No. 1 in the Class 2A rankings every week.
The Maroons showed why on Tuesday.
Dowling rolled to an 11-0 victory over the visiting Hawkettes in a non-conference meet.
"Dowling's top four (players) are the best 1-4 in the state," Smith said. "I've coached all of them either at Thrive Tennis Academy or in USTA team events. I'll keep voting them No. 1 until someone beats them. Nothing I saw today changed that impression.
"It's not always easy playing great competition, but the growth it forces is worth it," he added.
The Maroons won 10 of the 11 matches in straight sets. Ankeny's No. 4 doubles team of Sydney Otto and Sophie Laib won the second set before losing the super-tiebreaker.
At No. 5 doubles, Tori Johnson and Lauren Osburn held a 5-2 lead in the second set before Dowling rallied to win the set in a tiebreaker, closing out the match. The Maroons won the last four points to erase a 6-4 deficit in the tiebreaker.
"As a team, we focused on the opportunities this match presented our players," Smith said. "We definitely had opportunities, and we had several of them on the tips of our fingers. Our bottom end of singles and doubles really competed down to the last points of their matches."
Dowling improved its record to 4-0 on the season. Ankeny dropped to 2-2.
The Hawkettes will face Ankeny Centennial on Thursday at the Prairie Ridge courts.
"We'll get back to work (Wednesday) at practice and prepare for another battle against an elite team," Smith said. "We'll definitely be battle-tested going into the postseason."
Here are the match-by-match results:
Dowling Catholic 11, Ankeny 0
Singles–Szalay beat Sommerfeld, 6-0, 6-0; Petersen beat A. Johnson, 6-0, 6-0; Klein beat Schmitz, 6-1, 6-0; Valverde beat Rolow, 6-0, 6-0; Spanovic beat Brumm, 6-1, 6-1; Sackett beat Otto, 6-2, 6-2.
Doubles–Szalay-Petersen beat Sommerfeld-A. Johnson, 6-0, 6-0; Klein-Valverde beat Schmitz-Rolow, 6-0, 6-0; Spanovic-Sackett beat Byrnes-O. Johnson, 6-1, 6-0; Branstad-L. Johnson beat Otto-Laib, 6-2, 2-6, 10-3; Edward-Cox beat T. Johnson-Osburn, 6-4, 7-6.