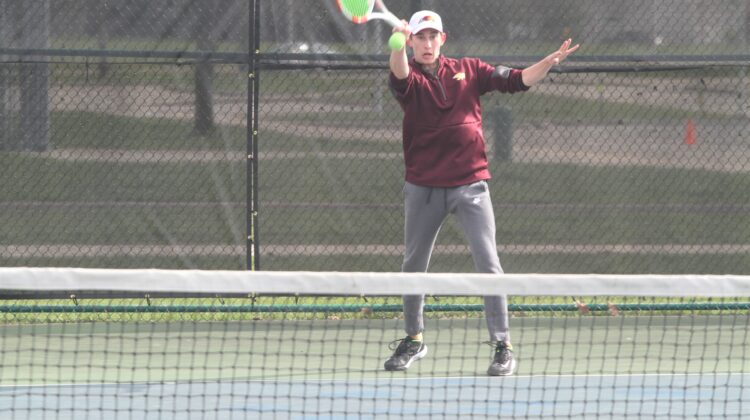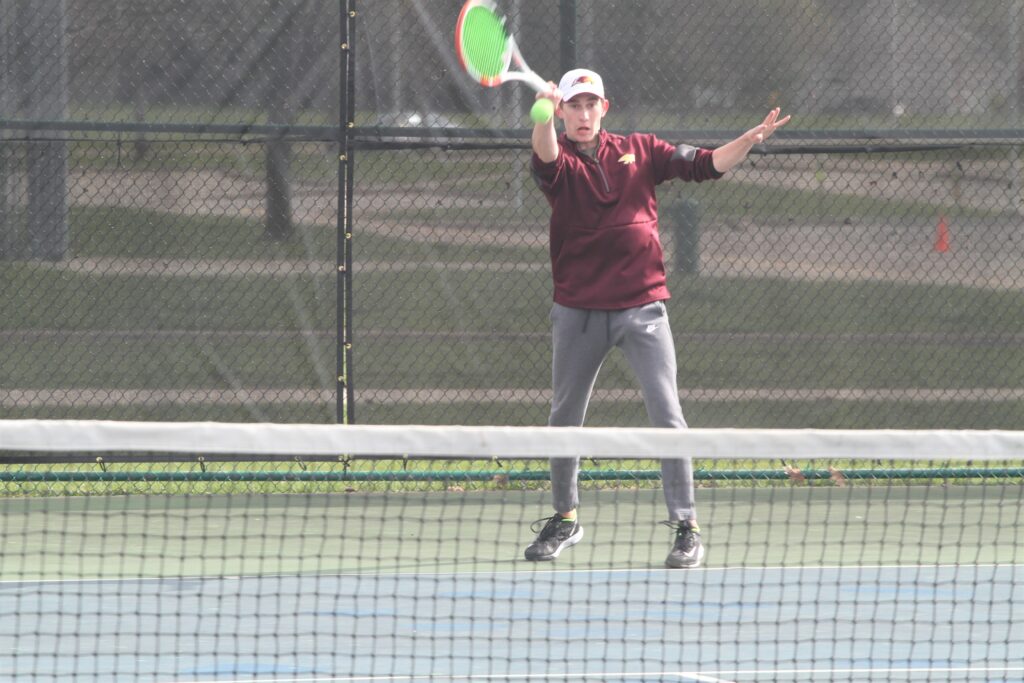 Dowling Catholic's Daniel Lu is one of the state's top boys' tennis players.
The rest of the Maroons' squad is pretty good, too.
Lu won both of his matches without dropping a single game and visiting Dowling posted a 9-2 victory over Ankeny on Tuesday at the Prairie Ridge courts.
"They're tough," said Ankeny coach Ron Miller. "But we're maybe not as far away as the score indicates."
Mason Lyons provided both of the Hawks' wins in the non-conference meet. He posted a 7-6, 4-6, 10-7 victory over David Klemm at No. 3 singles, then teamed up with Ethan Bovee for a 6-3, 4-6, 10-7 win over Drake Eastman and Marcus Stutz at No. 4 doubles.
Dowling raised its record to 3-1 on the season. The Hawks dropped to 3-2.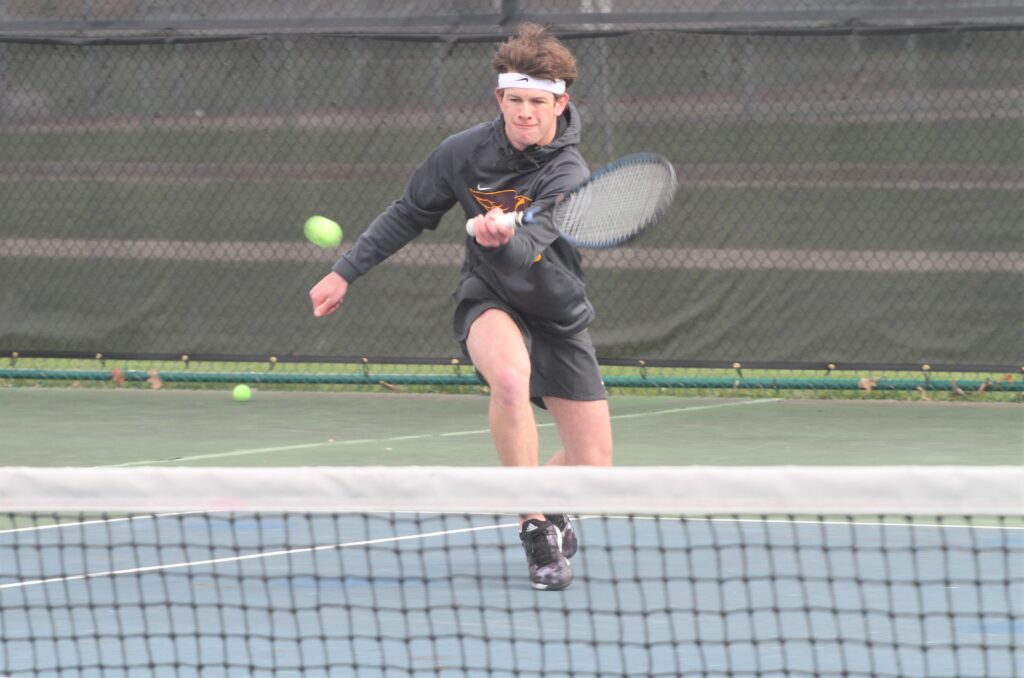 Ankeny will play Ankeny Centennial on Thursday.
"I believe if we played tough competition regularly we'd win more close matches," Miller said. "We will see in the coming weeks as our matches are against good teams the rest of the way."
Here are the match-by-match results:
Dowling Catholic 9, Ankeny 2
Singles–Lu beat Ferree, 6-0, 6-0; Schultheis beat O. Somers, 6-2, 6-3; Lyons (A) beat Klemm, 7-6, 4-6, 10-7; Nguyen beat Parkinson, 6-4, 6-2; Patterson beat Riggs, 6-4, 6-3; Bialzak beat Bush, 6-3, 6-0.
Doubles–Lu-Klemm beat Ferree-Bush, 6-0, 6-0; Schultheis-Patterson beat O. Somers-Parkinson, 6-0, 6-3; Bialzak-Patterson beat Riggs-K. Somers, 6-1, 0-6, 12-10; Lyons-Bovee (A) beat Eastman-Stutz, 6-3, 4-6, 10-7; Townsend-Seda beat Brown-Hensen, 6-3, 6-4.