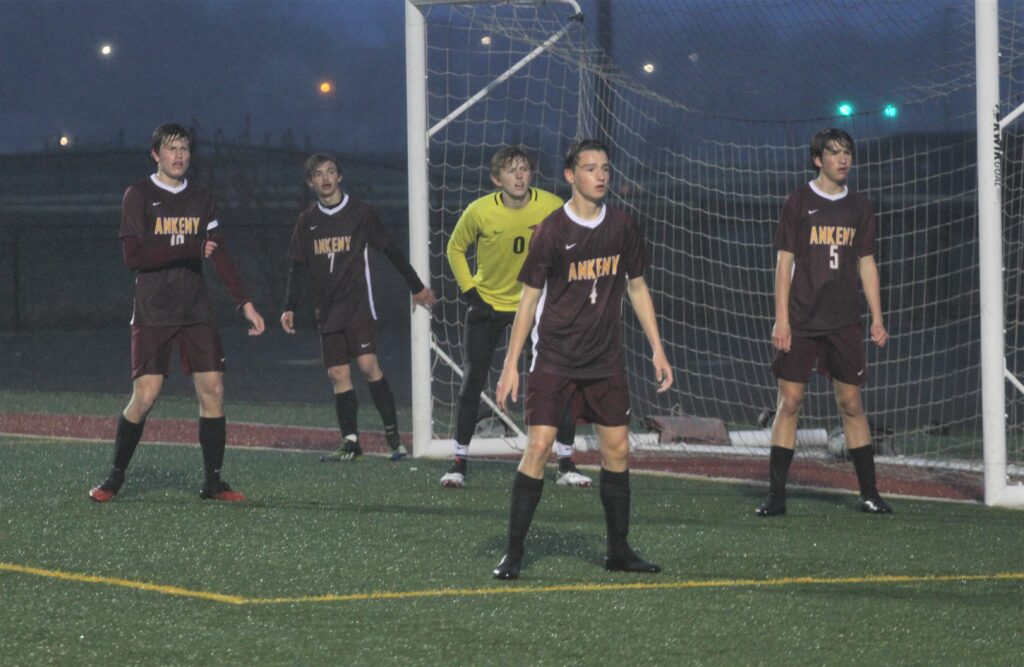 There's no reason for the Ankeny boys' soccer team to panic.
But coach Marcus Varnum is hoping that the Hawks can learn from Tuesday's 2-1 loss at Urbandale.
"The sky isn't falling. It isn't the end of the world," said Varnum, whose team had its six-game winning streak snapped. "But we can't casually walk away from this one. We're going to see opponents like this, and from our perspective we felt like we didn't capitalize on our chances. That's the toughest pill to swallow."
Luka Strbac had both goals for Urbandale, including the go-ahead goal with less than 10 minutes left. The J-Hawks improved to 5-4 on the season.
Ankeny, which had posted back-to-back shootout wins over Norwalk and Valley on Saturday, dropped to 6-2.
"It was a tough one, especially after the big weekend we had," Varnum said. "But Urbandale deserved that one."
Strbac scored on a penalty kick in the first half to put the J-Hawks ahead. He converted after Ankeny committed a foul in the box that Varnum said probably could have been avoided.
"There were a lot of things we did wrong," he said. "At the end of the day, it just wasn't our night."
Avry Olson later scored a goal for the Hawks to tie the game at halftime. It was his first goal of the season.
"He had a good connection at the top of the box and put it away," Varnum said.
Unfortunately, Ankeny was unable to find the net in the second half. Strbac, meanwhile, capitalized on a defensive lapse for the game-winner.
"They took advantage of a mistake that we made," Varnum said. "But we win together, and we lose together. It was a frustrating night, but we have to grow and learn from this."
The Hawks will host Southeast Polk (4-2) on Friday.