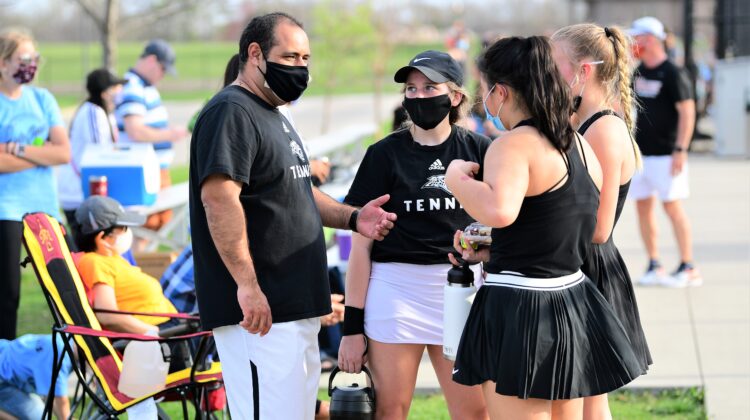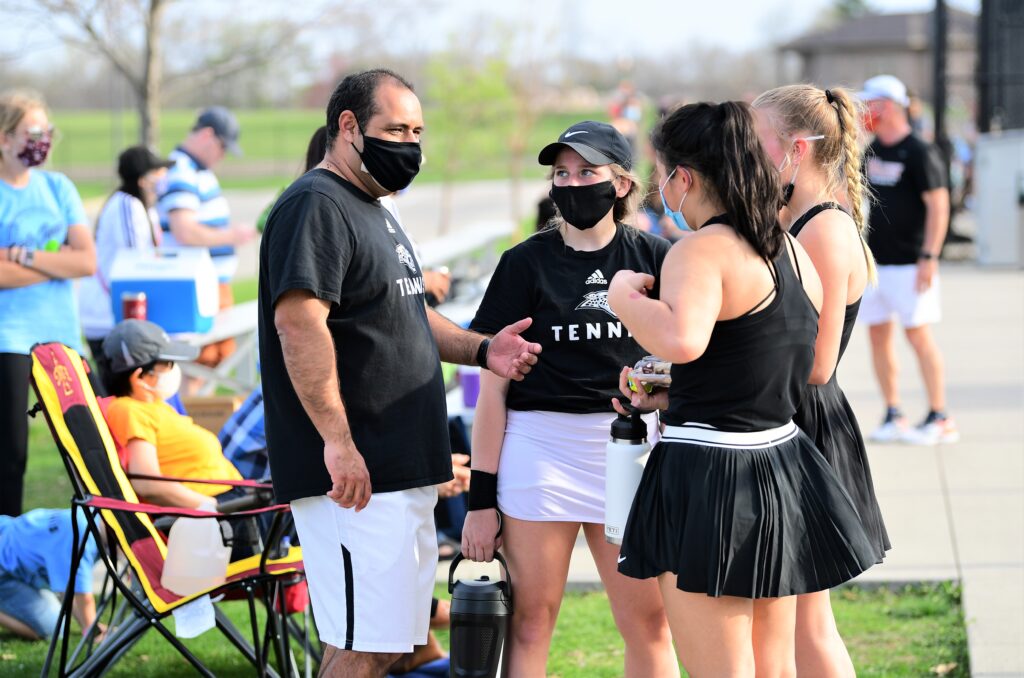 The Ankeny Centennial girls' tennis team was missing one of its top players on Tuesday.
The Jaguars did just fine without her.
Centennial rolled to a 10-1 victory at Des Moines Roosevelt in a non-conference meet.
"Claudia Guan was ill so we had to experiment with some new (doubles) teams, and the girls responded well," said Centennial coach Armando Espinosa. "So I was very happy with that."
All 10 of Centennial's victories came in straight sets. The Jaguars improved to 2-1 on the season, while Roosevelt's record dropped to 1-2.
"I was very pleased with how the girls competed with the conditions out there," Espinosa said. "We executed very well in singles and are looking to come out strong (Thursday) against Ankeny."
Here are the match-by-match results:
Centennial 10, D.M. Roosevelt 1
Singles–Peterson beat Pack, 6-0, 6-0; Gustafson beat M. McFetridge, 6-1, 6-0; E. Guan beat A. Bright, 6-0, 6-0; Kruse beat C. Bright, 6-1, 6-1; I. McFetridge (R) beat Den Adel, 6-4, 6-4; Truong beat Lelwica, 6-1, 6-1.
Doubles–Peterson-Gustafson beat Pack-A. Bright, 6-1, 6-2; E. Guan-Kruse beat M. McFetridge-C. Bright, 6-0, 6-1; Truong-Carr beat I. McFetridge-Lelwica, 6-3, 6-1; Den Adel-Froehlich beat Bounds-Smith, 6-1, 6-4; Names unavailable beat Cowan-Jackson, 6-2, 6-2.