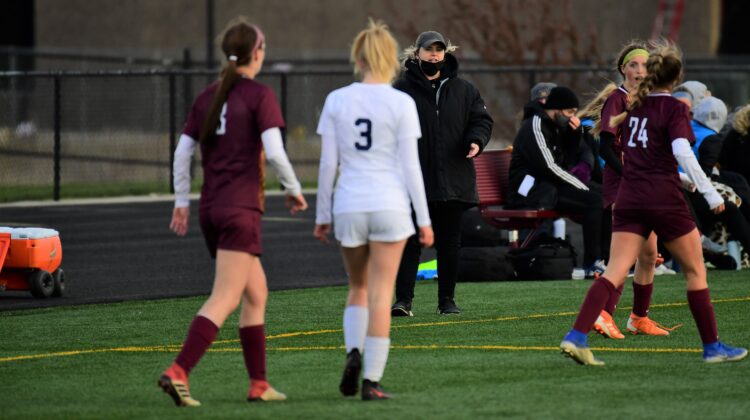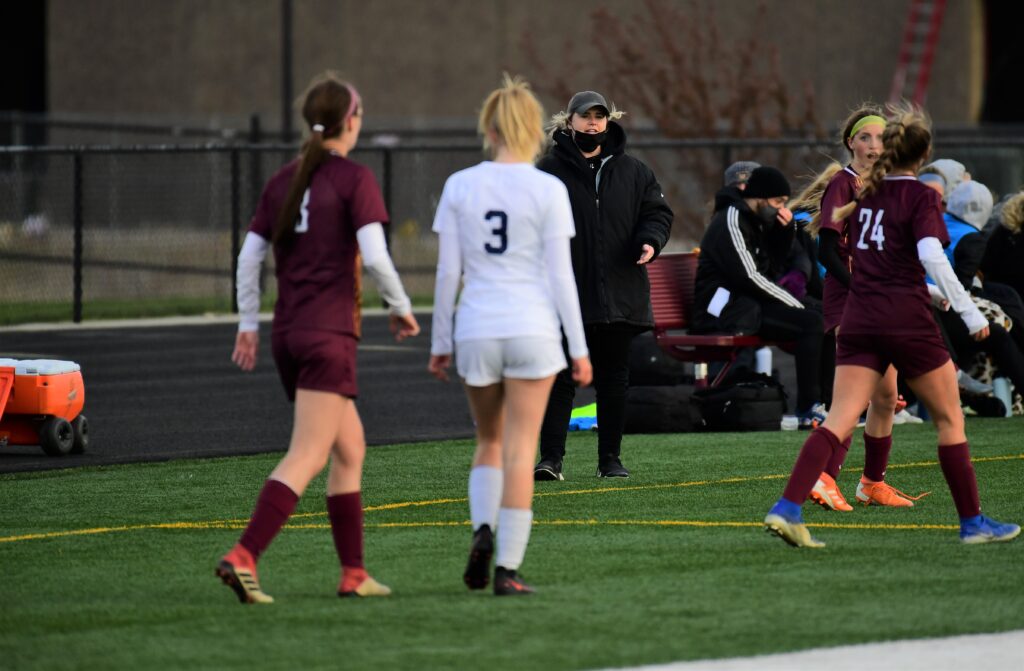 Sarah Lynn was a standout player for the Ankeny girls' soccer team several years ago.
Someday, she'd like to coach her own squad.
On Tuesday, Lynn got a chance to do just that when Ankeny coach Simon Brown was unable to attend the Hawkettes' game against visiting Urbandale. Brown, who also coaches the William Penn men's team, was on his way to Florida for the opening round of the NAIA National Championship.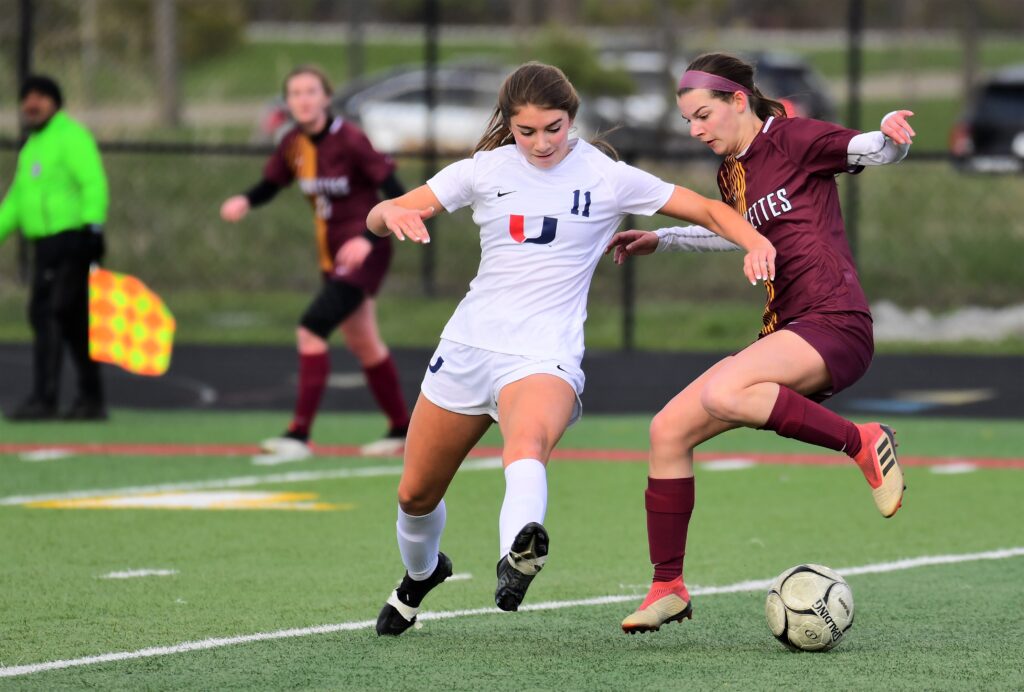 Lynn, one of Brown's assistants, took over the team and guided Ankeny to a 2-0 victory that snapped a two-game losing skid.
"It felt really good," Lynn said. "We needed that chip off our shoulder, especially after the last two games."
Ankeny had been held scoreless in its previous two games against Dowling Catholic and Pleasant Valley. The Hawkettes' offensive woes continued throughout much of Tuesday's game, which was scoreless until the final 10 minutes.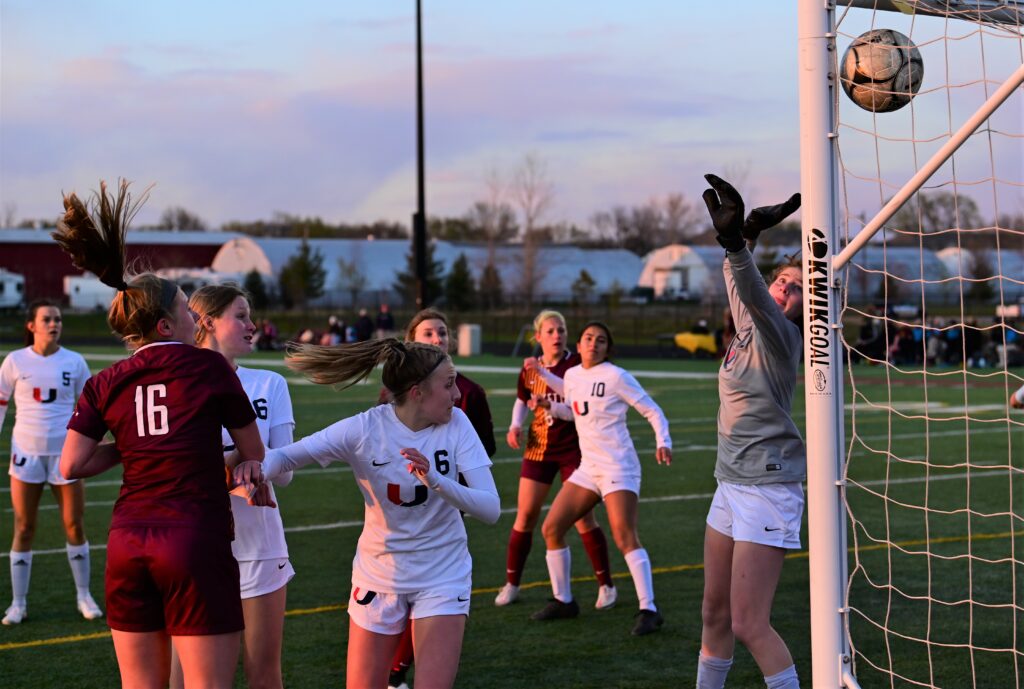 "We had the right ideas going forward," Lynn said. "We just couldn't execute."
Lynn decided at halftime to make some changes to her team's attack. The strategy paid off with two late goals.
"I decided to go 3-4-3 and put three forwards up top," Lynn said. "I wanted to get us going forward a little more."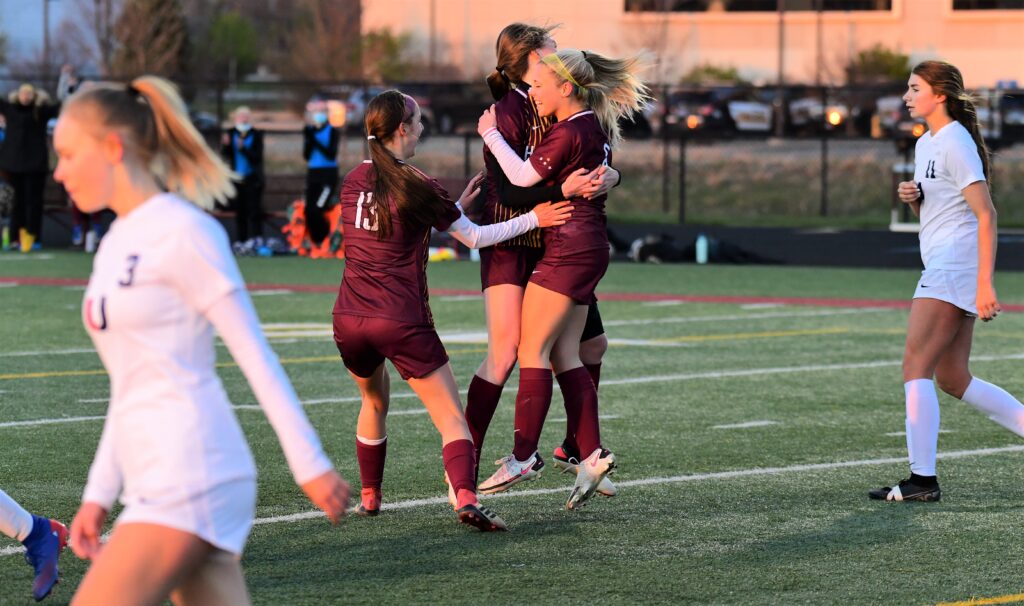 Ankeny took a 1-0 lead when a corner kick by Teja Pritchard was deflected into the net. It was her second goal of the season.
"That was a perfect shot," Lynn said.
Then, just a few minutes later, the Hawkettes added an insurance goal when Emma Gott scored off a cross by Pritchard. It was the first varsity goal for Gott, a freshman.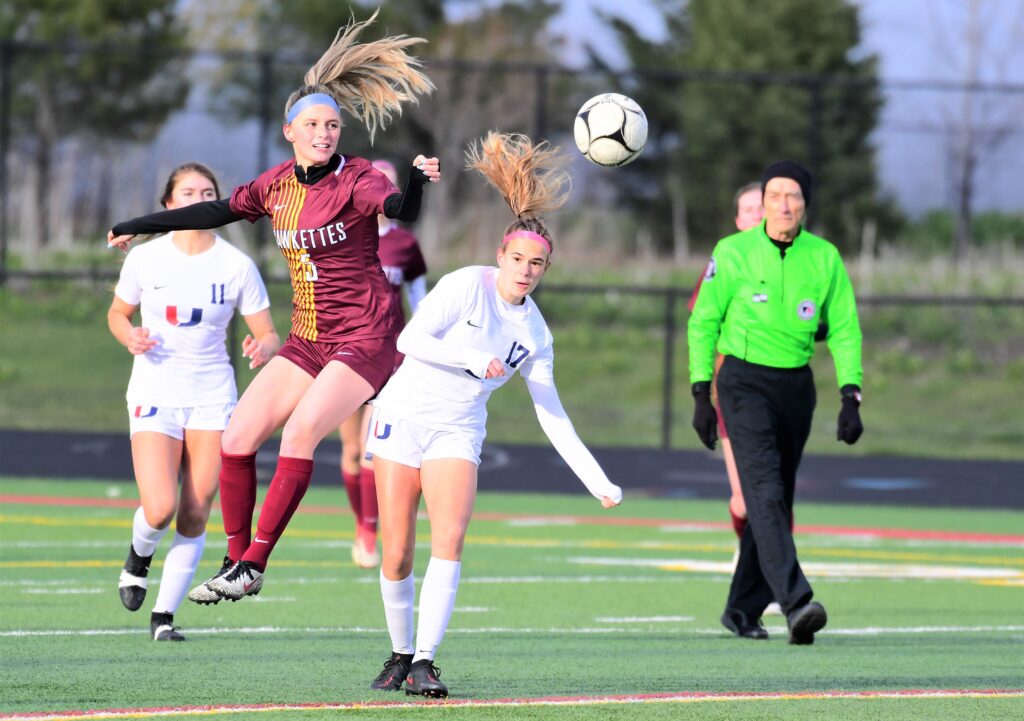 Ankeny went on to post its first shutout of the season. Goalkeeper Jasmine Moser made five saves as the Hawkettes improved to 3-2.
Urbandale's record dropped to 1-3.
Lynn was a two-time all-state first-team selection at Ankeny, where she helped the Hawkettes to a record of 42-1 in 2012-13. As a junior in 2013, she scored the game's only goal as Ankeny defeated Dowling, 1-0, to win the Class 3A title.
Lynn went on to play for Northern Iowa before returning to her alma mater as an assistant.
"I can't say that I didn't have any nerves (on Tuesday), but it felt nice to be able to take ownership of the team," Lynn said. "That's my goal…to be a head coach someday. To be able to get that experience was awesome, and Simon has done a great job of setting me up and preparing me for this.
"To be able to get that win was really awesome," she added.
The Hawkettes will travel to Mason City on Tuesday for their CIML Iowa Conference opener.