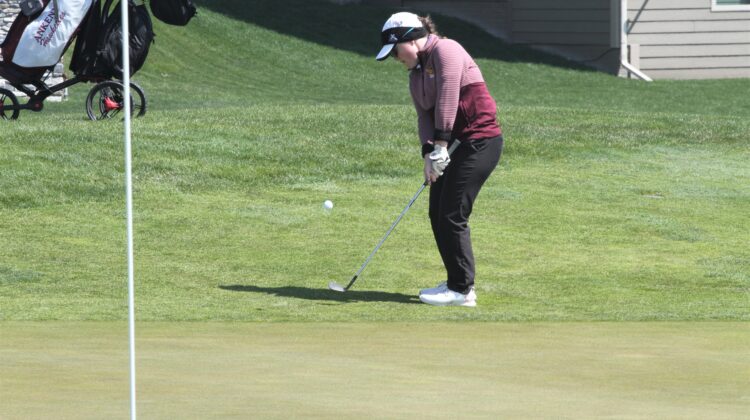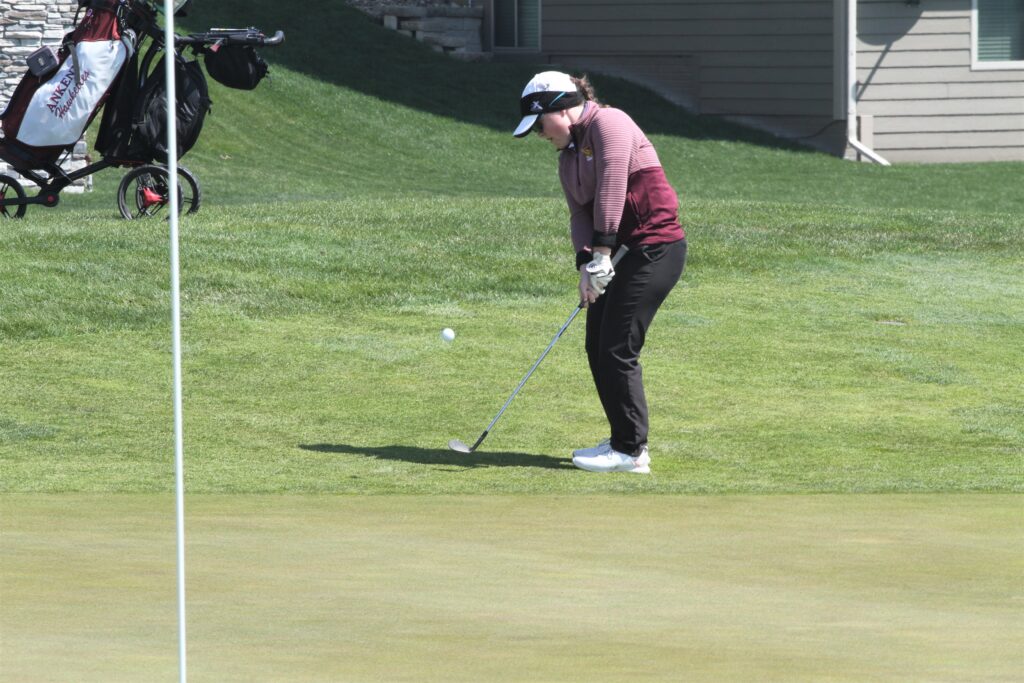 As the weather improved on Thursday, so did the scores for many of the girls' golf teams competing in the Toni Dickey Invitational at Otter Creek.
Ankeny placed fourth under the sunny skies. The Hawkettes posted a 373 total on their home course.
"I was very proud of all of the girls today!" said Ankeny coach Seth Hagarty. "They all improved in different aspects of their game. We shot the lowest 18-hole score that we've had since I took the job, and that's a direct result of the hard work that they have all put in!"
Ankeny Centennial finished eighth in the 11-team field. The Jaguars shot a 428.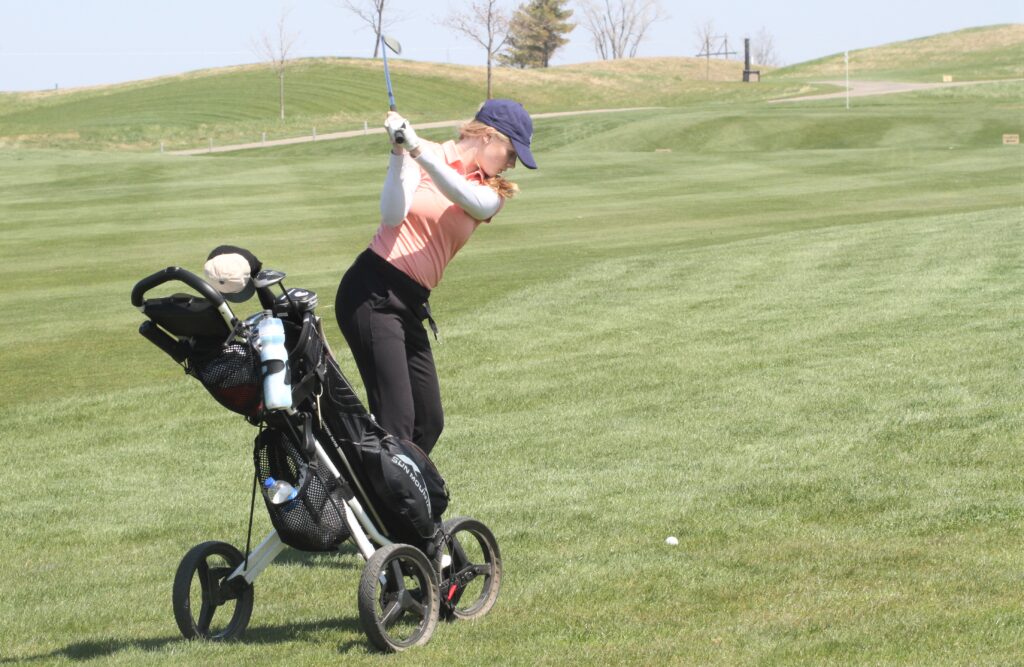 "Once again, I saw improvement," said Centennial coach John Petersen. "We definitely improved from the Jaguar Invite we held at Briarwood (on April 12). Every meet is giving us more and more experience."
Valley won the team title for the third straight time, posting a score of 330. The Tigers also won the tournament in 2018-19 before last year's meet was cancelled due to the COVID-19 pandemic.
Marshalltown took second with a 365. Southeast Polk was third with a 367.
Valley's Paige Hoffman carded a 2-under-par 69 to earn medalist honors. She had two birdies on the front nine, then made an eagle on the par-5, No. 11 hole.
Hoffman finished seven strokes ahead of teammate Saffire Sayre, who was the runner-up with a 76.
"Hats off to Valley and Paige for spectacular rounds today," Hagarty said.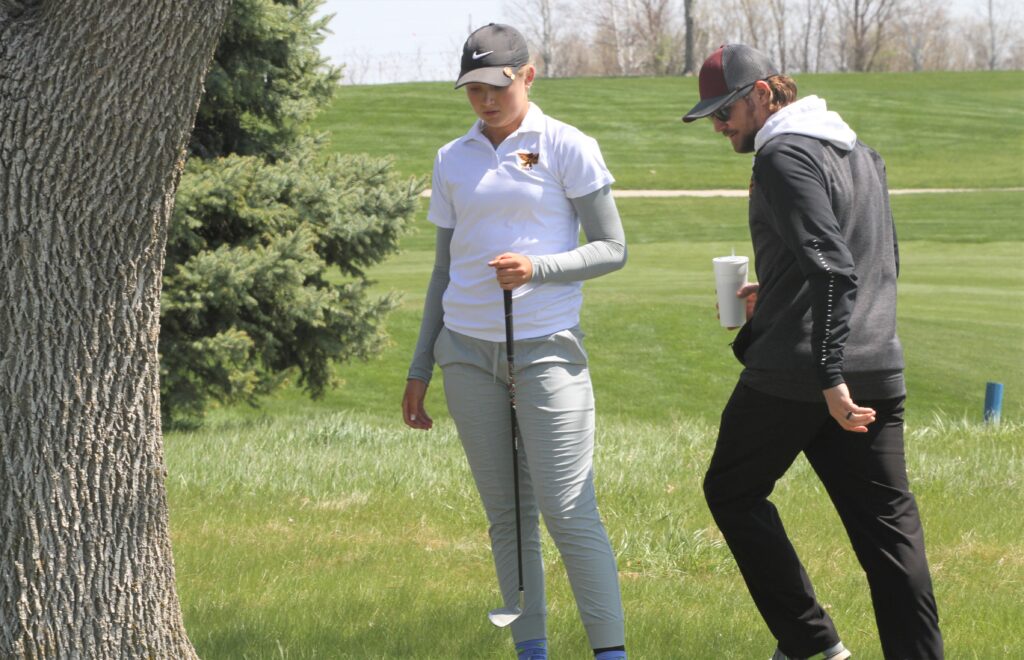 Ankeny's Jaci Webb placed fifth with a 78. She made an eagle on the par-5, No. 3 hole.
"Jaci set some individual goals today before playing and she met those goals, so now it's time to reevaluate and set some new ones for the next invite!" Hagarty said.
Gabby Schnepf carded a 97 for the Hawkettes, while Kelsey Hensen and Naomi SchraderBachar each had a 99. Gia Blaser fired a 110, and Olivia Froehlich had a 111.
"I was so proud of Kelsey, Gabby and Naomi for all shooting sub-100 rounds today!" Hagarty said. "We are making progress and hopefully it will only get better from here on out!"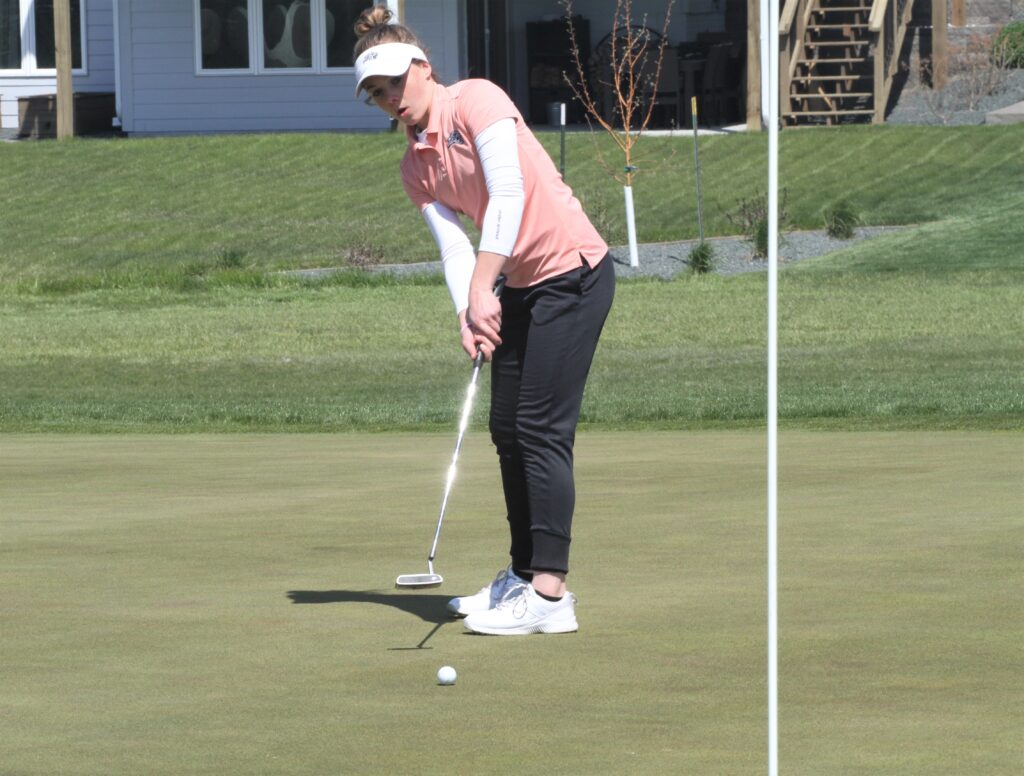 Payton Drefke shot a 94 to lead Centennial. She finished in 15th place.
Kaitlyn Ault and Grace Miller each shot a 110 for the Jaguars. Olivia Joensen carded a 114, Samantha Lazear had a 119, and Vivian Wilson added a 121.
Ankeny will play in the Valley Invitational on Friday at Willow Creek.