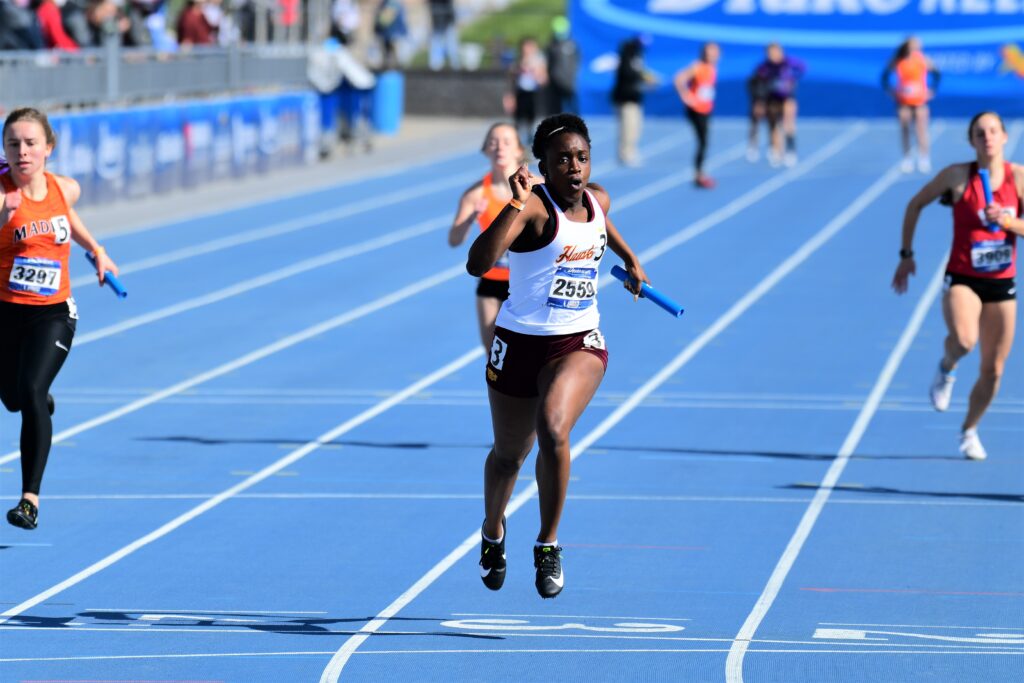 When the Ankeny girls' track team won the 4×100 relay at the Class 4A state meet two years ago, the Hawkettes were known as a squad with a lot of sprint speed.
This year's team has proven to be very strong in multiple areas.
Ankeny showed off its depth on Thursday at the Drake Relays, where the Hawkettes medaled in six events and had five top-five finishes.
"We had a tremendous day," said Ankeny coach Thomas Cotter. "We've talked about our depth all season and being able to compete at a high level in a wide range of events, and today we did just that."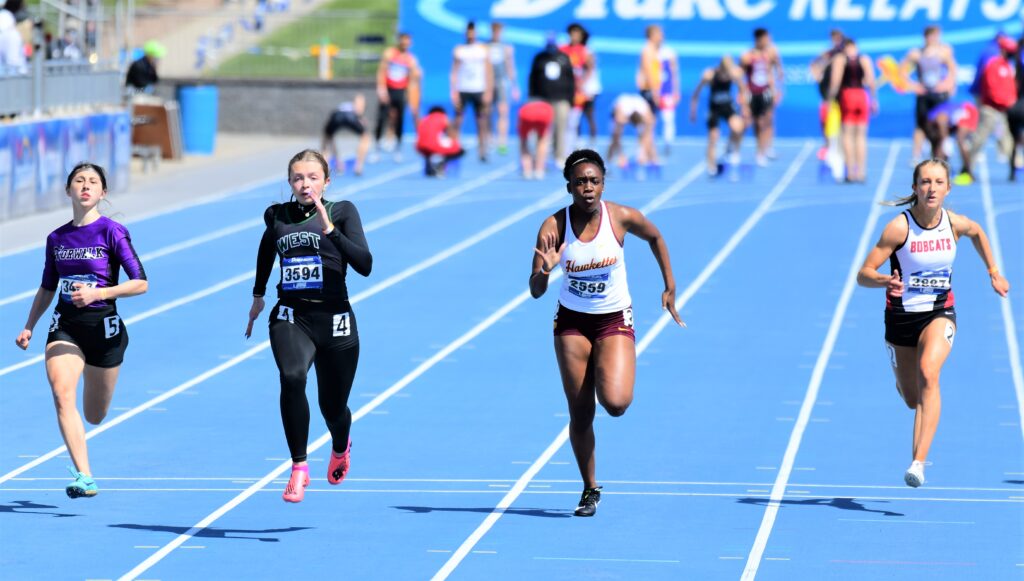 Mytika Mayberry placed fourth in the 100 in a time of 12.63 seconds. Holly Duax of Sioux City West won the race in 12.34.
"Mytika ran strong, but is very hungry for more," Cotter said. "She'll have a few weeks to continue to develop her drive phase to see how high she can finish at state."
Mayberry later teamed up with Eva van de Mortel, Karsen Jacks and Eva Fulk to place second in the 4×100 relay. The Hawkettes posted a season-best time of 48.90 seconds.
"I was not ecstatic with my 100 meter dash, but it was nothing I couldn't bounce back from," Mayberry said. "We ran a great, clean race in the 4×100 and with a few new tweaks we will be able to take the title at state."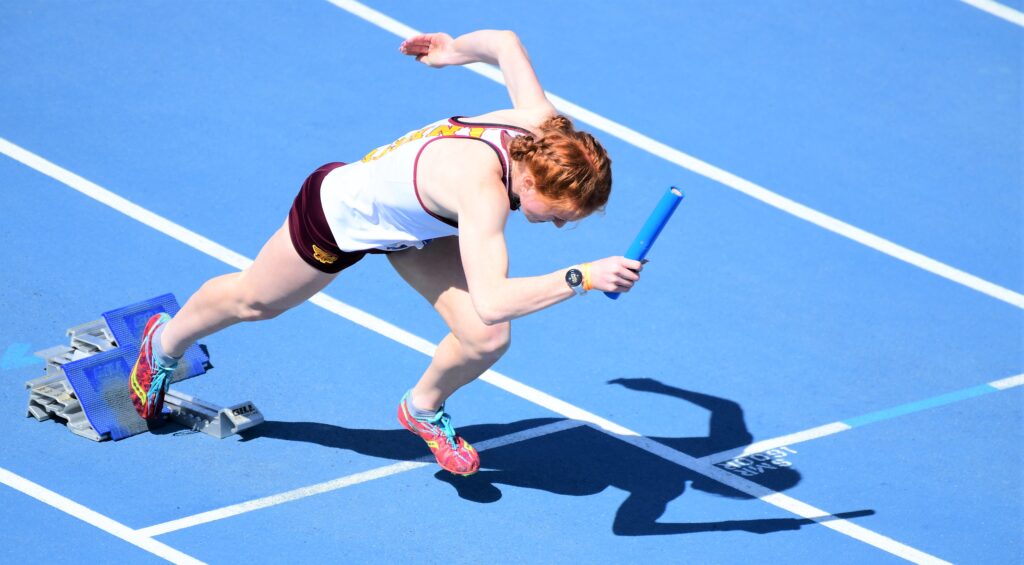 Ankeny ran the fastest qualifying time in the 4×100 preliminaries earlier on Thursday, posting a time of 49.32. Waukee was second with a 49.87, but the Warriors then dropped more than a second to win the final in 48.59.
"We came into today with a 50.3 as our season best and ended today with a 48.9," Cotter said. "We have worked daily on handoffs for about two weeks, and we're excited to get back after it in that event."
Senior Lauren McMahon also had a huge day for the Hawkettes. She placed second in the 3,000 with a time of 9:59.15, breaking her own school record in the process.
Sophomore Shewaye Johnson of Ballard (Huxley) raced out to a big early lead and won the race in 9:46.88.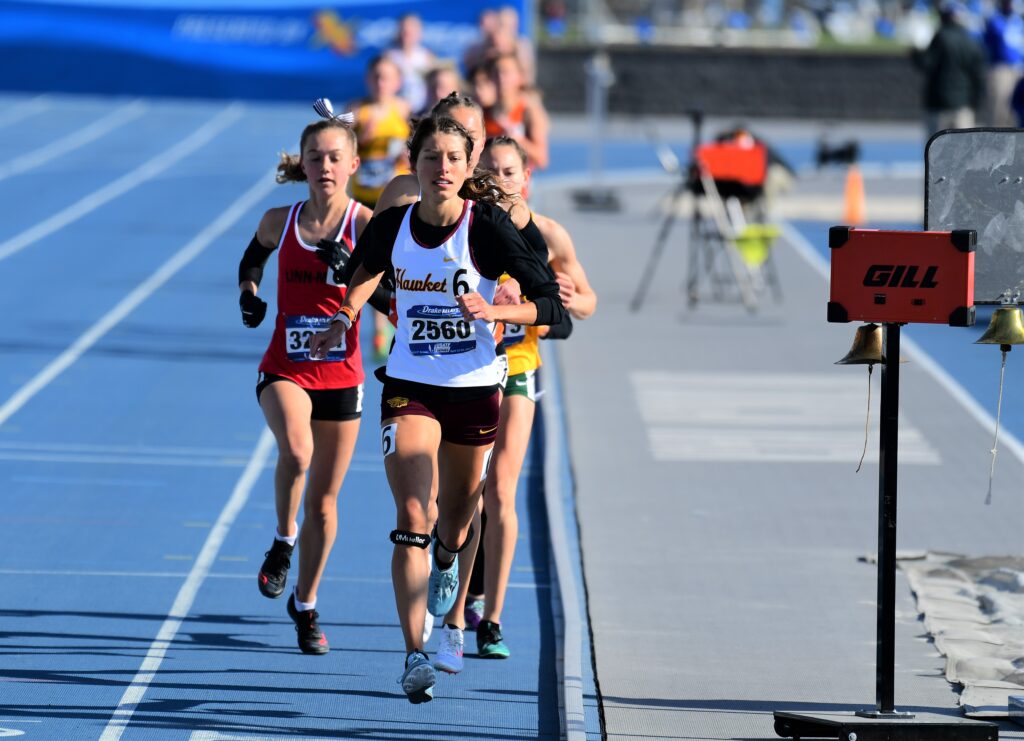 "My goal was to break 10 (minutes), which I did by 1 second, and to not go out too quickly!" McMahon said. "I knew Shewaye was going to go out fast, especially after running with her this winter and kind of learning her racing style. I knew to be successful I would need to be patient and not go out crazy, so I didn't try to stay up with Shewaye. Instead, I wanted to run my own race."
McMahon later added a fourth-place finish in the 1,500. She posted a time of 4:45.54.
"I am very happy with how today went," McMahon said. "I thought there was enough time between races, so I wasn't super tired once the 1,500 started. I knew that the 1,500 was going to be crazy fast with all of the girls running, so I had a goal to stick with a few of the girls and just race and see what I had left that final lap. I wasn't worried about pacing as much for this race."
Ashlyn Keeney of Iowa City Liberty pulled away from the lead pack in the final 200 meters to win the race in 4:39.24.
"Lauren is very quietly having a standout season for a distance runner," Cotter said. "She's now just the second runner in Iowa this season to break 10 minutes in the 3,000 and to follow that up with a fourth in the 1,500 shows how tough she is."
Ankeny's Shelby Romig also captured a pair of medals. She posted a season-best time of 15.54 seconds to place sixth in the 100 hurdles, then moved over to the long jump pit, where she earned a fifth-place finish with a jump of 17 feet 4.25 inches.
"I was very happy with my performances," Romig said. "It was exciting to have the opportunity to run on the blue oval and watch my teammates. I think one of the things that contributed to my success was how nice it was outside. It was weird to be running at Drake when it wasn't raining, but I definitely enjoyed it!"
Waukee's Mackenzie Carney won the 100 hurdles in 14.69. Shay Sinnard of Carroll jumped 18 feet 1/4 inch to win the long jump.
"Shelby had another lifetime best in the 100 hurdles," Cotter said. "She was also the top jumper among the 4A jumpers today."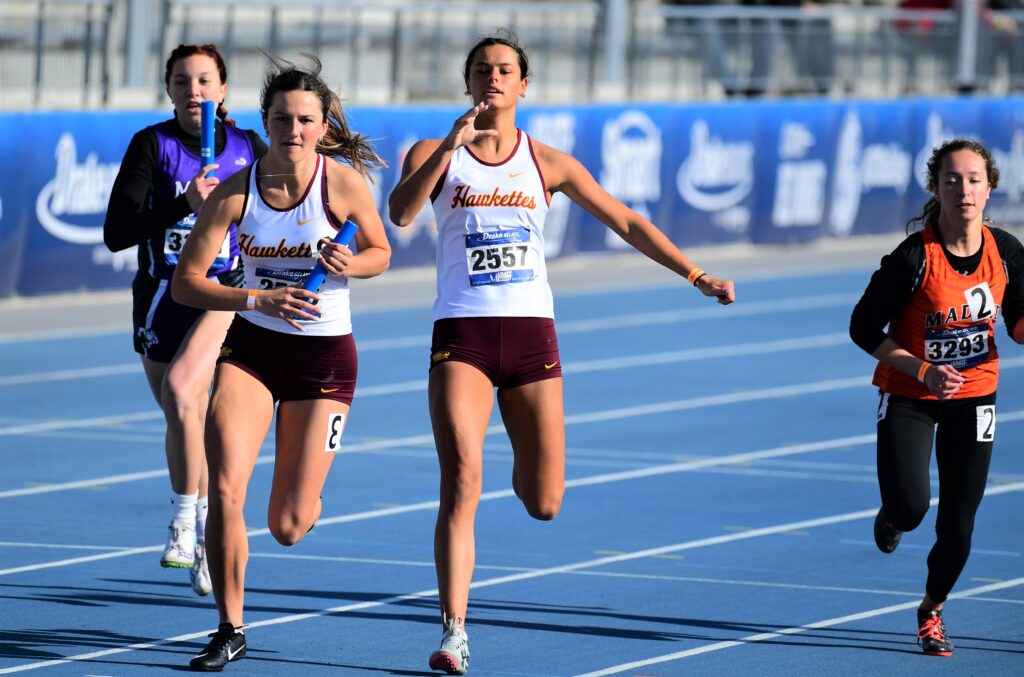 The Hawkettes opened the day with a 15th-place finish in the sprint medley relay. The team of van de Mortel, Lillian Smith, Eden Gibson and Fulk posted a season-best time of 1:52.72.
Ankeny later finished 19th in the 4×200 relay. The foursome of van de Mortel, Jacks, Gibson and Fulk was clocked in 1:48.18.
"The 4×200 did PR today, but that's an event we feel like should and will drop time these next four weeks," Cotter said.