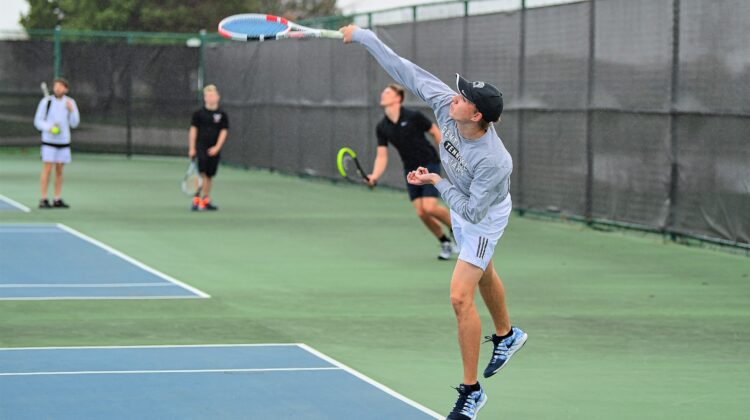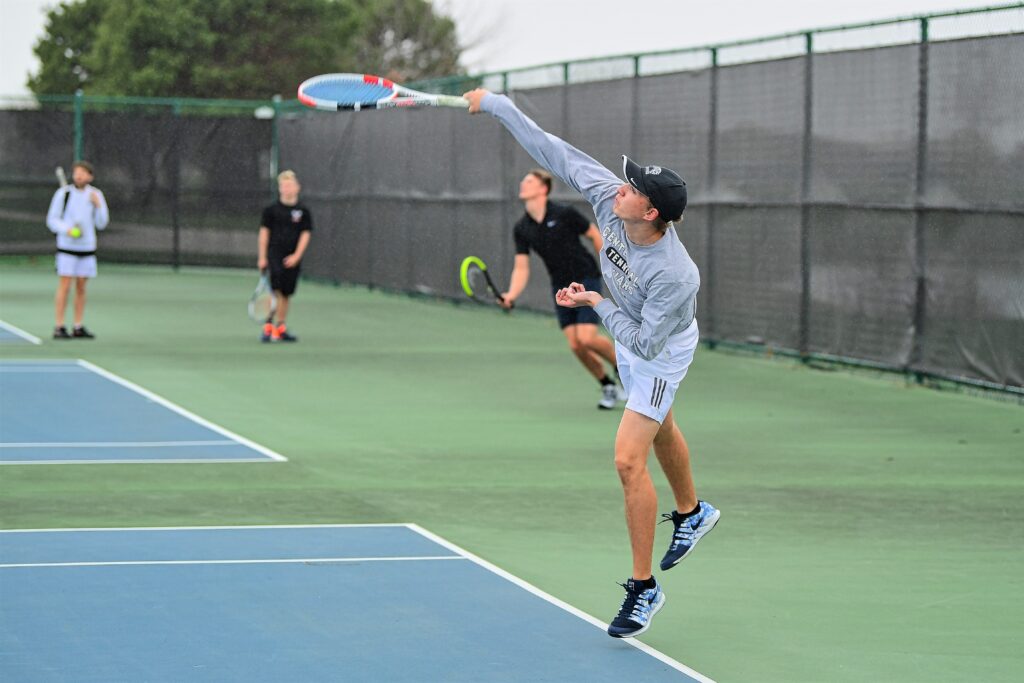 Ankeny Centennial's Will Blevins is a two-time placewinner in singles at the boys' state tennis tournament.
The senior showed on Friday that he could be a threat in doubles as well if he decided to go that route.
Blevins teamed up with Nic Mackaman to win the No. 1 doubles title in the Dennis Hoefle Invitational at Ankeny. The duo led the Jaguars to a runner-up finish in the eight-team field.
Valley won the tournament for the fifth straight time, racking up 78 points. The Tigers won three of the four doubles flights.
Centennial finished with 72 points, while Johnston took third with 66. Ankeny, meanwhile, placed seventh with 36 points.
Blevins and Mackaman posted a 6-3, 6-4 win over Valley's Cam Johnson and Rafe Axne in the final. They opened the tournament with a 6-0, 6-1 victory over Ankeny's Owen Somers and Sam Parkinson, who went on to place seventh.
"I was very happy for Will to win the doubles draw with Nic," said Centennial coach Tami Lewton. "It is one of the few things Will has not won, and to win it with one of his best friends was super special."
The Jaguars got a second-place finish from Caleb Peterson at No. 1 singles. He reached the final before dropping a 7-5, 6-3 decision to Daniel Lu of Dowling Catholic–one of the state's top players.
"I was super impressed by Caleb," Lewton said. "His match with Lu was epic. He played at such a high level, and it shows he can compete with anyone."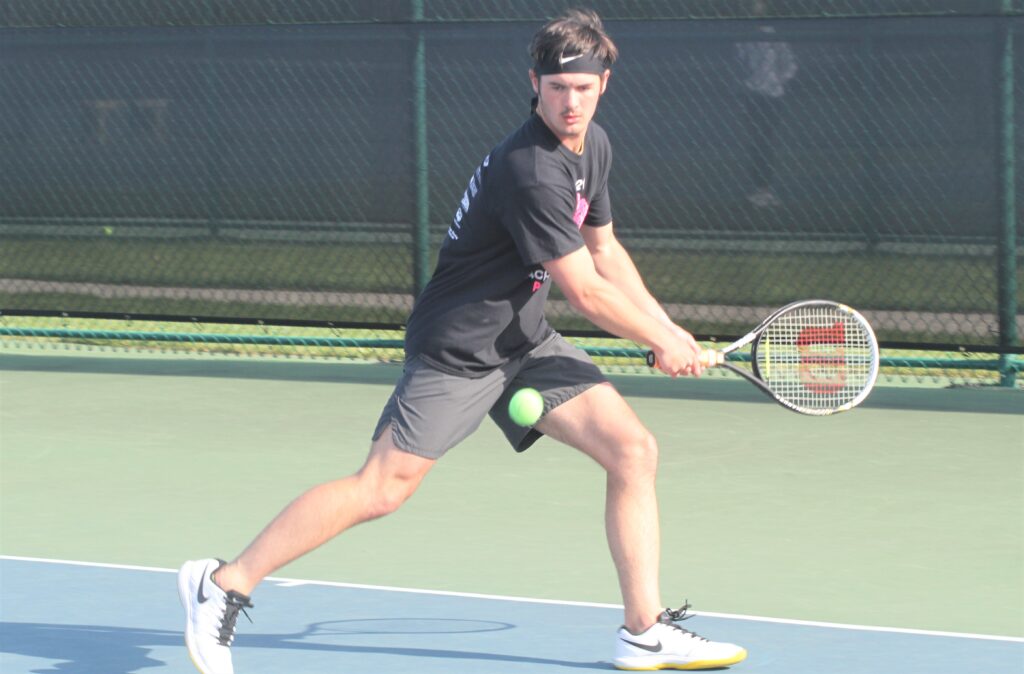 Ankeny was led by the duo of Kade Somers and Colin Riggs, who earned a runner-up finish at No. 3 doubles. They lost to Valley's Tyson Trimble and Hank Lucas, 6-2, 5-7, 10-8, in the final.
Somers and Riggs posted a 6-4, 6-3 win in the semifinals over Centennial's Chris Ceplecha and Joel Nelson. The Centennial duo then won a three-set match against Mason City to place third.
At No. 2 doubles, both the Ankeny and Centennial teams lost in the semifinals, resulting in a Jag-Hawk battle for third place. Centennial's Kiran Bhat and Logan Keenan then posted a 7-5, 6-4 win over Ankeny's Ian Ferree and Mason Bush.
"We switched up some of our doubles teams, and I was super pleased with the chemistry of the new teams at 2 and 3," Lewton said. "It was a really good day for us."
The Jaguars got a fourth-place finish from Kellen Jones and Jack Halverson at No. 4 doubles. They posted a 6-3, 6-4 win in the opening round over Ankeny's Jaden Brown and Charlie Christensen, who went on to place seventh.
Centennial's Wesley Clark placed fifth at No. 2 singles. Ethan Bovee finished eighth for the Hawks.
Ankeny's Mason Lyons placed eighth at No. 1 singles.