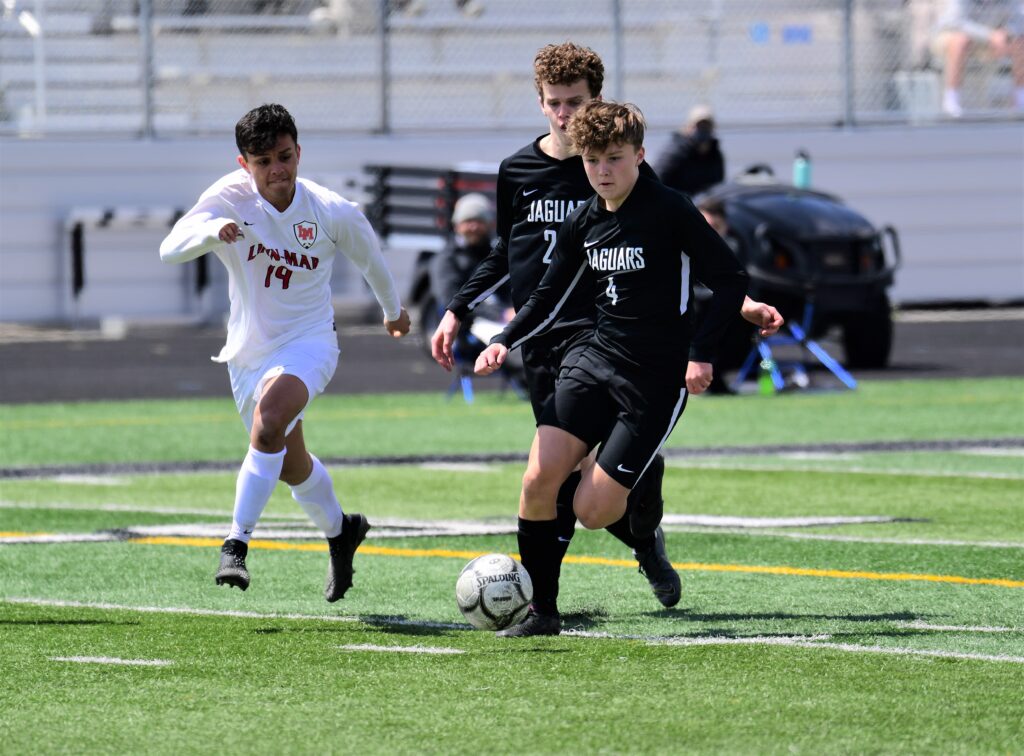 Something about the city of Ankeny brings out the best in the Linn-Mar (Marion) boys' soccer team.
The Lions traveled to Ankeny on Saturday for the second time this month and posted a 1-0 victory at Ankeny Centennial. They raised their record to 3-5.
One of Linn-Mar's other wins came on April 3, when the Lions opened the season with a 2-0 triumph at Ankeny–a team that has since won seven of eight games.
"We were clearly the better side," said Centennial coach Brian Duax, whose team dropped to 5-3. "Linn-Mar had a strategy to defend and counter, even when they had the wind (at their backs). I think they had a total of two shots, and one happened to go in. We probably had 12 to 15 (shots). Kudos to them for having the defensive strategy and being well organized in the back. It's a step back for us in terms of being able to break down teams like this and score some goals."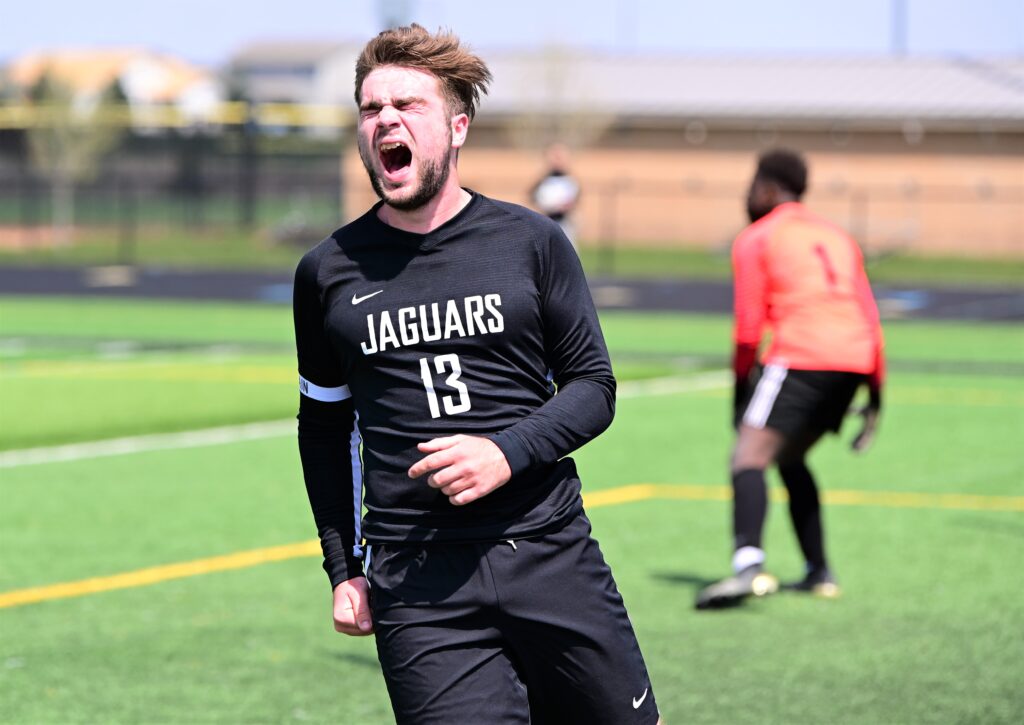 Linn-Mar had the benefit of the wind in the first half, but the Lions still elected to pack it in defensively.
"I was shocked that they didn't press us at all," Duax said. "We had all the time in the world to connect passes basically all over the field except for the attacking third. They just stayed very compact and defensive-minded and made it difficult for us to break them down."
Midway through the first half, Linn-Mar took advantage of a mistake by the Jaguars to score the game's only goal. Will Ihringer found the net with a beautiful strike, scoring off an assist by Carson Wegmann.
"We gave up a silly ball that we shouldn't have and it led to a shot from like 30 (yards) out, and it was a very nice shot with the wind that (goalkeeper) Reece (Frazell) didn't have a chance at," Duax said. "I don't know if any keeper would have had a chance at it."
After taking the lead, Linn-Mar had no reason to press forward. The Lions continued to pack the box in an effort to preserve the shutout.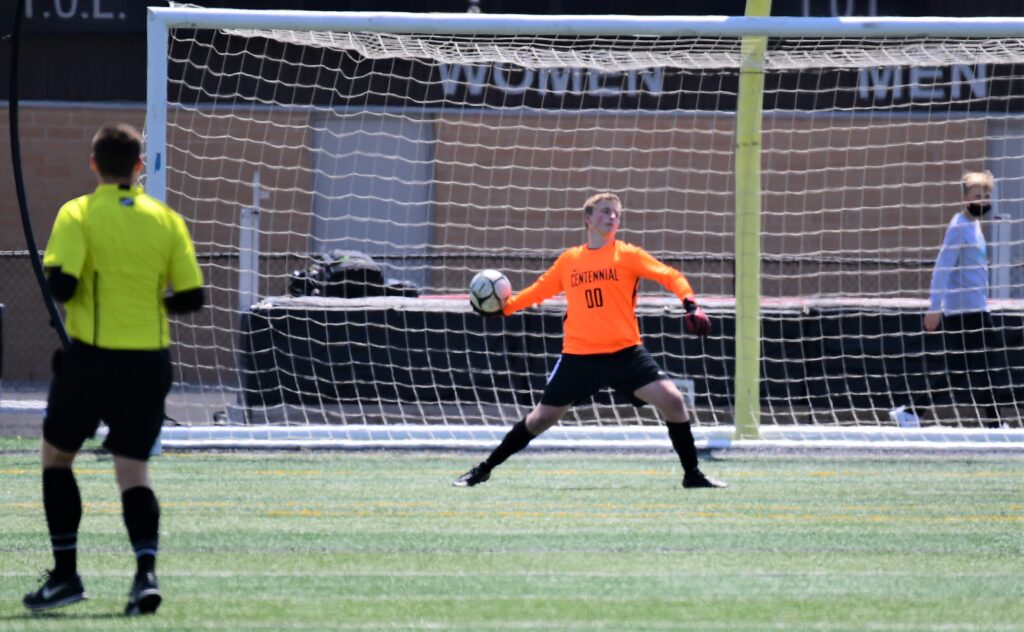 Centennial had numerous scoring chances, but was unable to capitalize.
"Until the final few minutes of the game were ticking away, I was supremely confident that at some point just based on odds that we'd get one of them in," Duax said. "But soccer is a funny game. It's one of the few sports that you can dominate and lose. And today was unfortunately one of those games."
The Jaguars will open CIML Iowa Conference play this week with a pair of games. They will travel to Fort Dodge (0-6) on Tuesday before hosting Marshalltown (4-5) on Thursday.
Centennial will then compete in the Bettendorf Invitational on Saturday, playing Pleasant Valley (10-1) and Bettendorf (7-1).