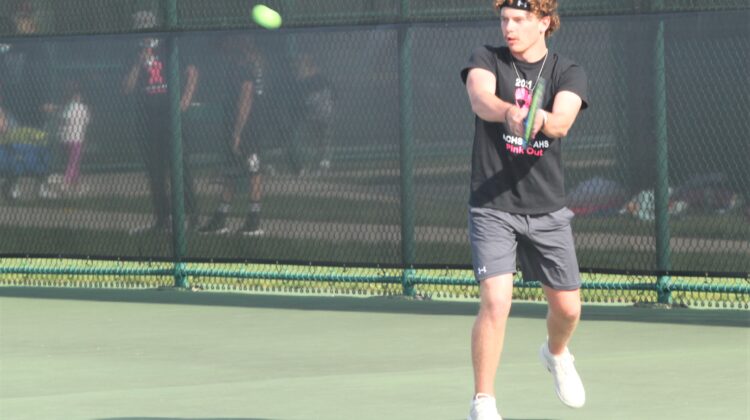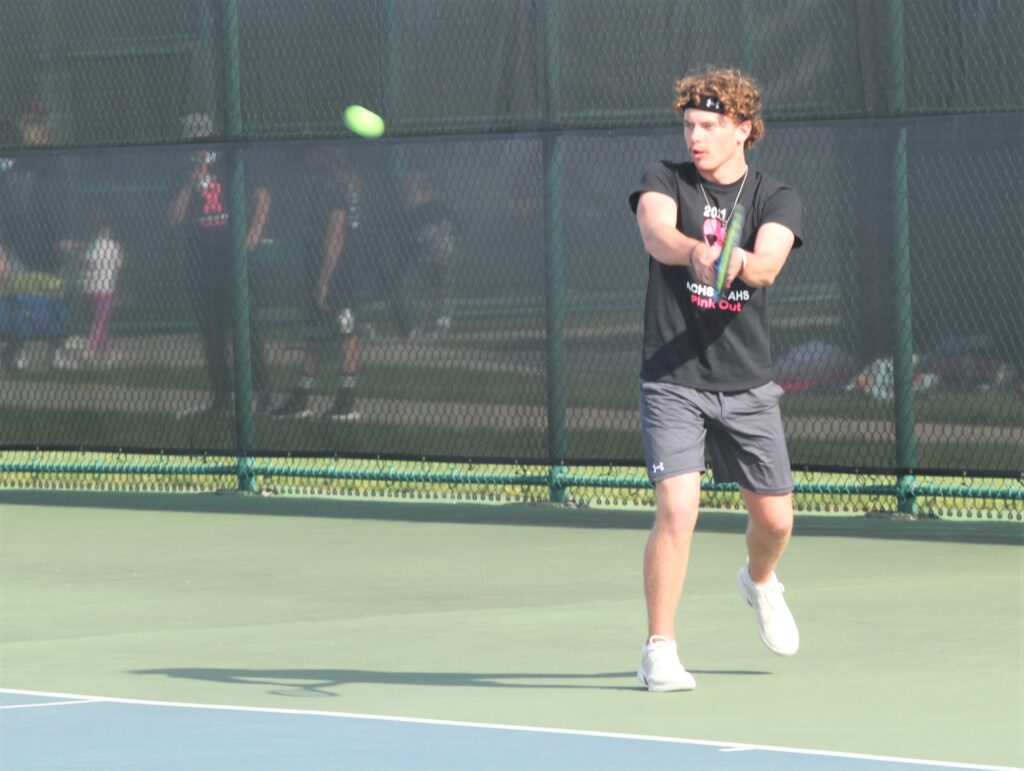 The Ankeny boys' tennis team probably could have used a day off on Monday.
The schedule didn't allow it.
The Hawks traveled to Johnston for a non-conference meet and dropped a 10-1 decision to the Dragons, who were coming off a third-place finish in the Dennis Hoefle Invitational on Friday. Ankeny placed seventh in its home tournament.
"It was a rough weekend," said Ankeny coach Ron Miller. "We had the invitational, prom (on Saturday), and too many baseball games (for some of our players). The boys were exhausted, and the heat didn't help."
The Dragons raised their record to 4-2 on the season. Ankeny dropped to 3-4.
The Hawks' lone victory came at No. 4 singles, where Sam Parkinson posted for a 4-6, 6-4, 1-0 win over Caden Launderville. Colin Riggs won the opening set at No. 5 singles before Johnston's Tarun Srikaran rallied for a 6-7, 6-4, 1-0 triumph.
Here are the match-by-match results:
Johnston 10, Ankeny 1
Singles–N. Launderville beat Ferree, 6-0, 6-2; Barp beat O. Somers, 6-2, 6-2; Gogineni beat Lyons, 6-1, 6-1; Parkinson (A) beat C. Launderville, 4-6, 6-4, 1-0; Srikaran beat Riggs, 6-7, 6-4, 1-0; Love beat Bovee, 6-1, 6-0.
Doubles–N. Launderville-Barp beat O. Somers-Parkinson, 6-3, 6-1; Gogineni-C. Launderville beat Ferree-Bush, 6-0, 6-1; Srikaran-Waters beat Lyons-Bovee, 6-2, 6-2; Love-Larsen beat Riggs-K. Somers, 6-4, 6-4; Kreps-Schuessler beat Brown-Hensen, 6-1, 6-2.