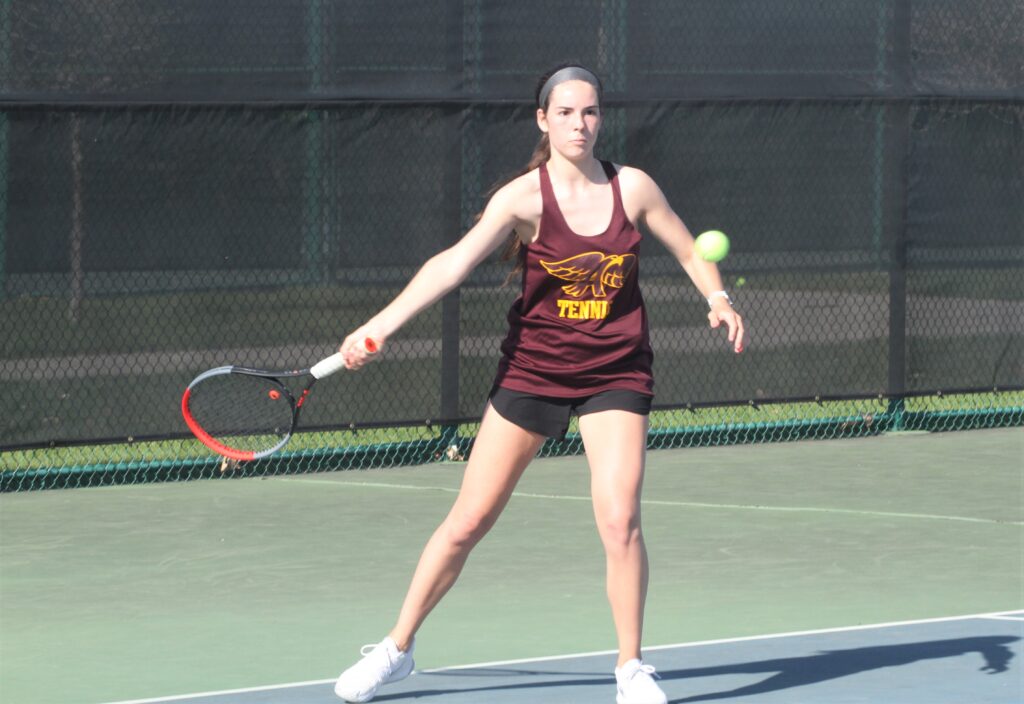 It's been a tough two-week stretch for the Ankeny girls' tennis team.
The Hawkettes dropped to 2-4 on the season with an 11-0 loss to visiting Valley on Monday. All four of their losses have come in the last 14 days via shutout against some of the state's top teams.
Ankeny fell to Waukee, Dowling Catholic and Ankeny Centennial before losing to the Tigers.
"We've finished the toughest part of our schedule," said Ankeny coach Steve Smith. "Valley is another team where I've coached the majority of their players for many years at Thrive Tennis Academy."
Valley improved to 6-0 on the season. The Tigers won all 11 matches in straight sets, but Ankeny was more competitive in many of the matches than what the scores showed.
"Megan (Sommerfeld) and Abby (Johnson) competed well in their singles matches against two of the better players in the state," Smith said. "Claire Gu is one of the top five players in the state and was very complimentary of Megan's play after the match."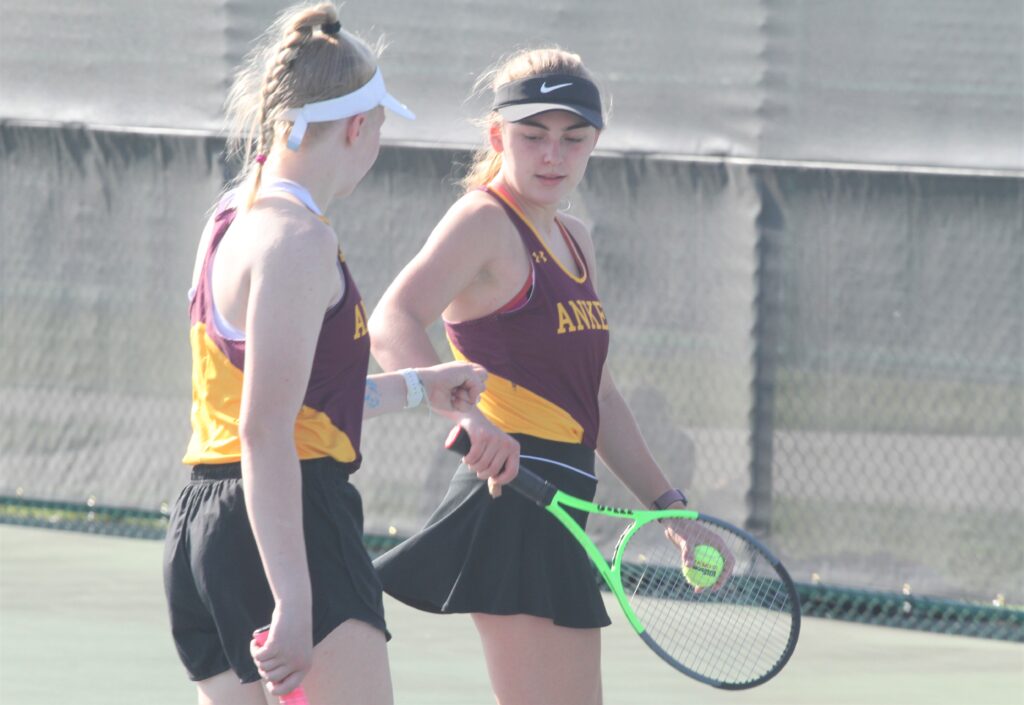 Smith also praised the singles play of Sydney Otto.
"Sydney moved up in the lineup to No. 5 singles this past week, and she showed why battling to get a 5-4 lead in the second set before losing 7-5," Smith said.
The Hawkettes will host another non-conference meet against Des Moines Roosevelt (1-2) on Tuesday.
"Now is the time to take what we learned from playing these amazing teams and apply it to how we finish the regular season and prepare for the postseason," Smith said.
Here are the match-by-match results:
Valley 11, Ankeny 0
Singles–Gu beat Sommerfeld, 6-0, 6-1; Wang beat A. Johnson, 6-0, 6-2; Myneni beat Schmitz, 6-0, 6-1; Hockmuth beat Rolow, 6-1, 6-0; Brown beat Otto, 6-0, 7-5; Guthrie beat Brumm, 6-1, 6-0.
Doubles–Hockmuth-Guthrie beat Sommerfeld-A. Johnson, 7-5, 6-2; Rickert-Keshwani beat Schmitz-Otto, 6-2, 6-2; Waters-Tomar beat Rolow-Byrnes, 6-1, 7-5; Morrow-Daly beat O. Johnson-Laib, 6-1, 6-3; Shapiro-Acheson beat T. Johnson-Osburn, 6-2, 6-2.