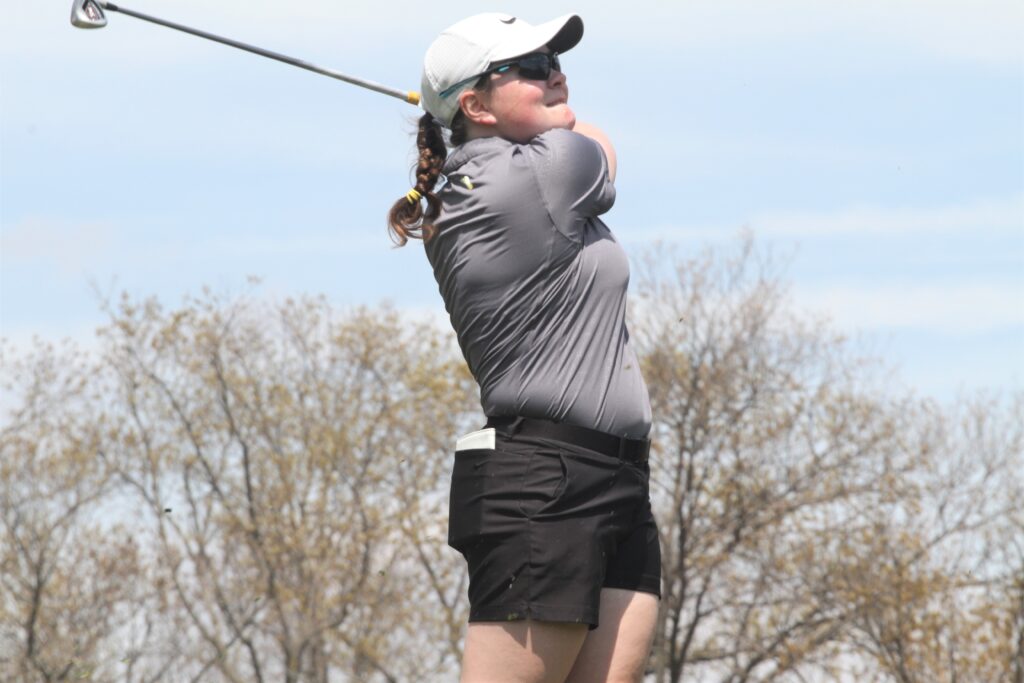 A difficult stretch of meets continued for the Ankeny girls' golf team with perhaps the steepest challenge yet.
After playing three consecutive meets on Wednesday through Friday, including back-to-back 18-hole tournaments, the Hawkettes traveled to Veenker Golf Course on Monday for the Ames Invitational. They placed fourth in the 11-team field with a 424 total.
Veenker is widely considered to be one of the most challenging courses in the state.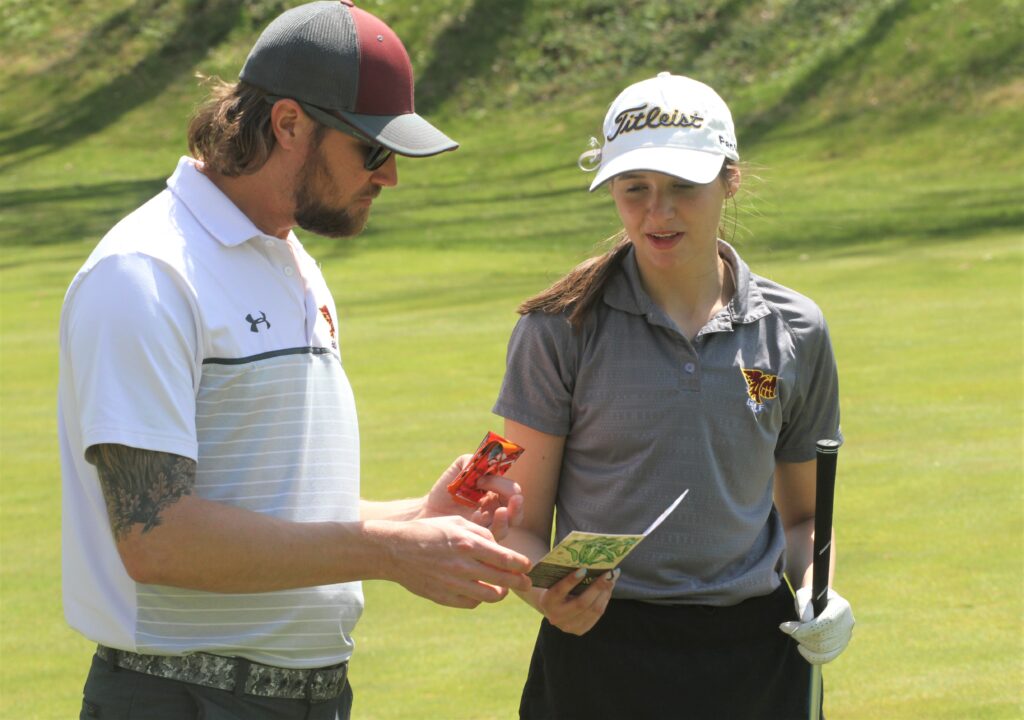 "This is the hardest course we play," Ankeny's Olivia Froehlich said as she navigated a steep hill on her way to a quadruple bogey on the par-4, No. 2 hole.
Marshalltown won the meet with a 378 total. Ames shot a 399 to place second on its home course, while Indianola finished third with a 421.
Megan Riesselman of Ames carded an 8-over-par 81 to earn medalist honors. Amber Henson of Marshalltown was the runner-up with an 84.
Ankeny's Jaci Webb placed third with an 88. She had three birdies on the day.
Kelsey Hensen fired a 109 for the Hawkettes. Naomi SchraderBachar carded a 113, Froehlich had a 114, Gia Blaser shot a 125, and Abby North finished with a 126.
"You could certainly tell the girls were not used to playing this much golf in a short amount of time," said Ankeny coach Seth Hagarty. "Jaci started well, but ran into some very difficult situations in her last six holes. She still finished third and we finished fourth as a team, but we know we all left a lot of shots out there today.
"We travel to Fort Dodge (Tuesday for a dual meet) and then we are due for some rest and regrouping!" he added.