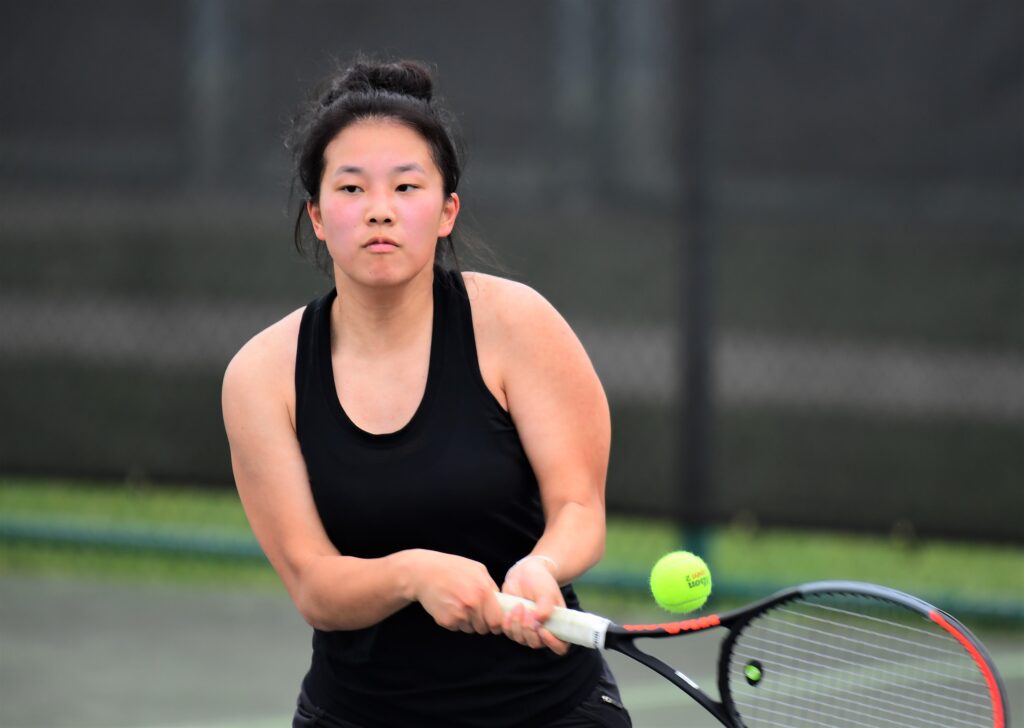 The Ankeny Centennial girls' tennis team extended its winning streak to four matches with a 9-2 victory over visiting Waukee in a non-conference meet on Tuesday.
The fourth-ranked Jaguars won five of the six singles matches and four of the five doubles matches. They improved to 4-1 on the season, while No. 6 Waukee's record dropped to 2-3.
"That was a very tough Waukee team," said Centennial coach Armando Espinosa. "We had some very tough matches at certain spots, but we were able to capitalize in a few third-set tiebreakers."
Centennial's Abbie Peterson posted a 6-1, 6-0 victory over Allie Roeth at No. 1 singles. She raised her record to 7-1.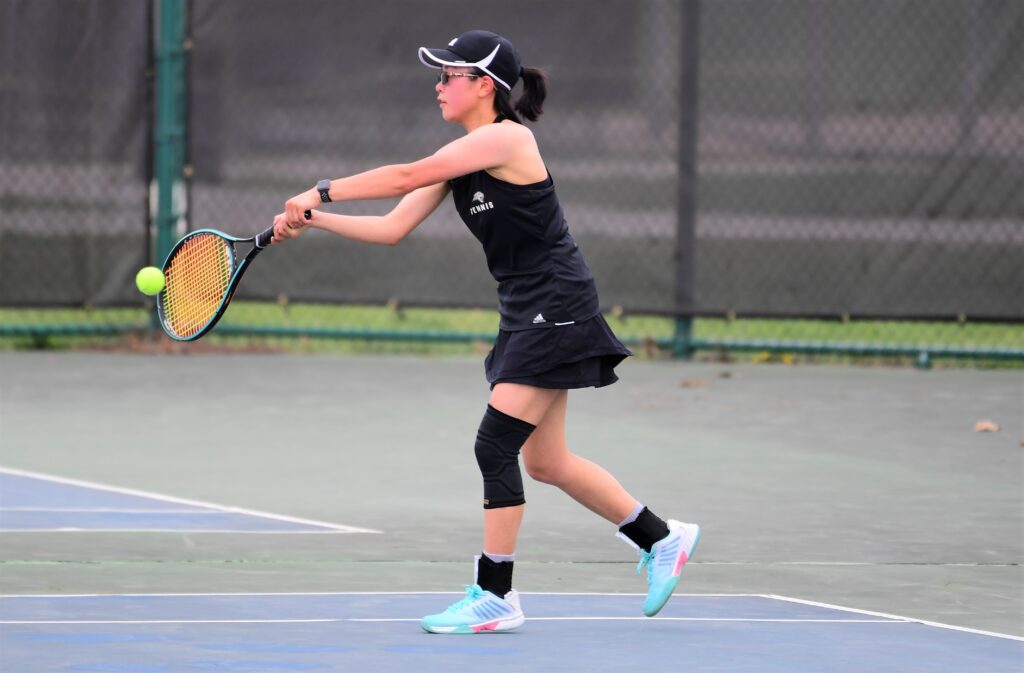 Jordyn Gustafson, Esther Guan, Taylor Kruse and Sara Truong also won their singles matches for the Jaguars. Truong won in three sets at the No. 6 position.
Guan then teamed up with her sister, Claudia, for another three-set victory at No. 2 doubles.
"We competed well and we hope to be ready for Ames Thursday and honor our seniors," Espinosa said.
Here are the match-by-match results:
Centennial 9, Waukee 2
Singles–Peterson beat Roeth, 6-1, 6-0; Mekala (W) beat C. Guan, 6-3, 4-6, 1-0; Gustafson beat Seashore, 6-4, 7-6; E. Guan beat Wright, 6-1, 6-1; Kruse beat Mitra, 6-2, 7-5; Truong beat Martens, 4-6, 6-2, 1-0.
Doubles–Peterson-Gustafson beat Mekala-Seashore, 6-2, 6-2; C. Guan-E. Guan beat Roeth-Martens, 6-7, 6-0, 1-0; Kruse-Den Adel beat Wright-Mitra, 6-3, 6-4; Truong-Carr beat Rafferty-Metzger, 6-0, 7-6; Scuffham-Deering (W) beat Froehlich-Lofgren, 1-6, 6-1, 1-0.