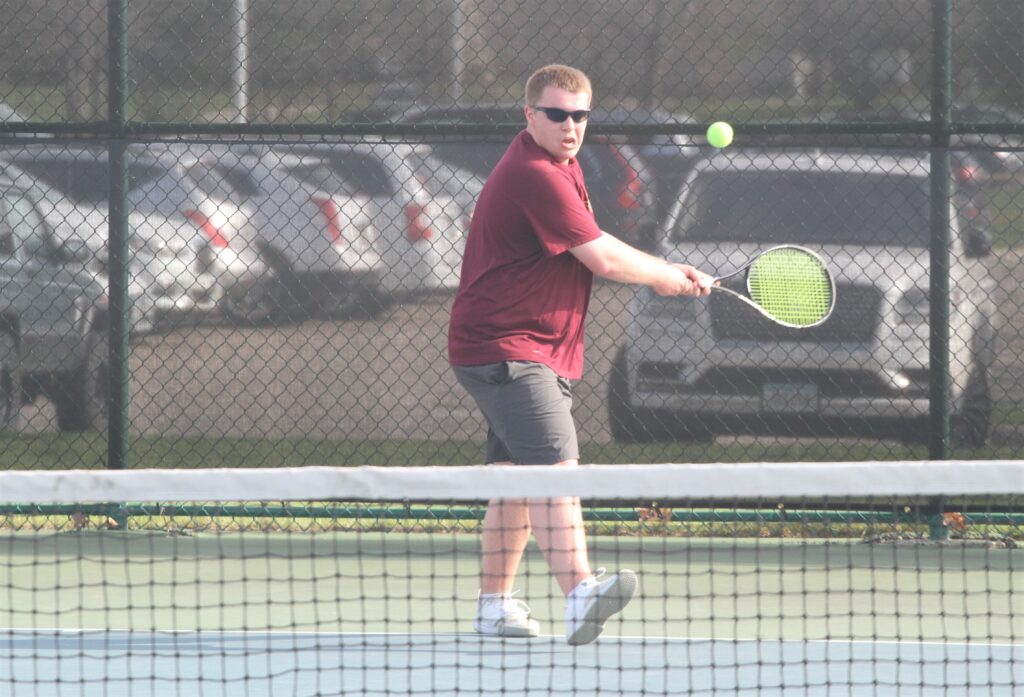 Des Moines Roosevelt boys' tennis coach Dan Pitz once starred for Ankeny High School.
On Tuesday, Pitz got the best of his alma mater.
The Roughriders (4-2) swept all six of the singles matches and went on to defeat visiting Ankeny, 8-3, in a non-conference meet. The Hawks dropped to 3-5 on the season.
Ankeny coach Ron Miller was pleased, however, with the way his team rebounded from Monday's 10-1 loss at Johnston.
"It was a close one," Miller said. "We were two tiebreaks (away) from a 6-5 meet."
Ankeny's Sam Parkinson lost in three sets at the No. 4 singles position. Mason Bush dropped a three-set match at the No. 6 spot.
Colin Riggs and Kade Somers teamed up to win the No. 3 doubles match. The Hawks also got victories from the No. 4 duo of Mason Lyons and Ethan Bovee and the No. 5 tandem of Jaden Brown and Easton Dunwoody.
Ankeny will host a CIML Iowa Conference dual meet against Marshalltown on Thursday.
Here are the match-by-match results:
D.M. Roosevelt 8, Ankeny 3
Singles–S. Brown beat Ferree, 6-2, 6-0; Borts beat O. Somers, 6-2, 6-2; Russell beat Lyons, 6-2, 6-0; Dotson beat Parkinson, 5-7, 7-5, 1-0; Zeff beat Riggs, 6-3, 6-2; Kempkes beat Bush, 6-7, 6-0, 1-0.
Doubles–Borts-Russell beat O. Somers-Parkinson, 6-3, 6-0; S. Brown-R. Williams beat Ferree-Bush, 6-2, 6-3; Riggs-K. Somers (A) beat Zeff-Kempkes, 6-1, 6-4; Lyons-Bovee (A) beat Westin-Custis, 6-4, 7-6; J. Brown-Dunwoody (A) beat Marett-Stone, 6-4, 6-2.