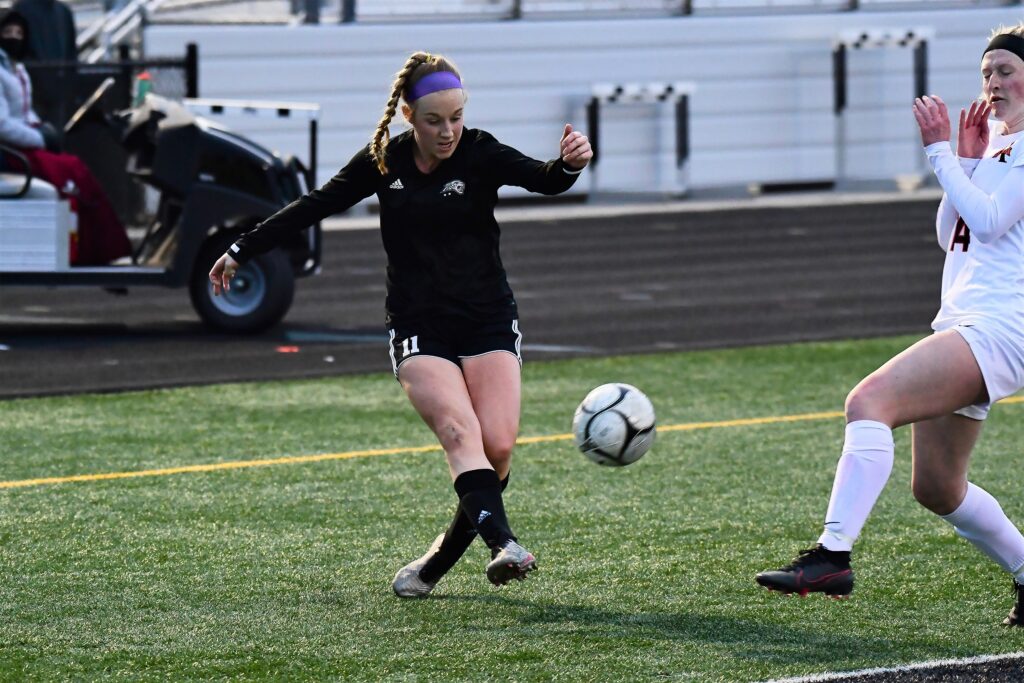 It's been a rough season for the Fort Dodge girls' soccer team.
A trip to Ankeny Centennial on Tuesday night wasn't what the Dodgers needed.
The second-ranked Jaguars scored 12 goals in the first 40 minutes to post a 12-0 victory in the CIML Iowa Conference game. They improved their records to 3-0 in the league and 6-1 overall.
It was the conference opener for Fort Dodge, which has yet to play more than a half in any of its three games. The Dodgers' other losses came to Johnston, 14-0, and to Valley, 16-0.
Still, Centennial coach Chris Allen praised the effort of the Fort Dodge players.
"We have to give them credit," he said. "They played super hard and only had one or two subs available for the game."
The Jaguars took a 1-0 lead less than 2 minutes into the contest when Cady Compton scored off a corner kick by Macy Epp. Compton finished with two goals and an assist.
"We were somewhat slow to start despite scoring that early goal," Allen said. "We shifted Compton into the center of the pitch, and she did a nice job creating from there."
Averi Porter had a big night for Centennial, recording a hat trick and an assist in limited playing time. She now leads the team with eight goals.
Avery Lewis contributed a pair of goals, while fellow reserve Izzy Sash added a goal and two assists.
"Izzy came in midway through the half and showed quite a bit of skill," Allen said.
Meghan White had a goal and an assist for the Jaguars. Teagan Hall, Bailey Lawrence and Grace Meador also had goals in the win.
Alanna Pennington had two assists. McKenna Hilton and Courtney Kovacs each added one.
"All but one of the goals was assisted, which speaks to our build-up and chemistry," Allen said. "All in all, we had numerous players contribute to the result and had a chance to rest kids for a busy Friday in Burlington."