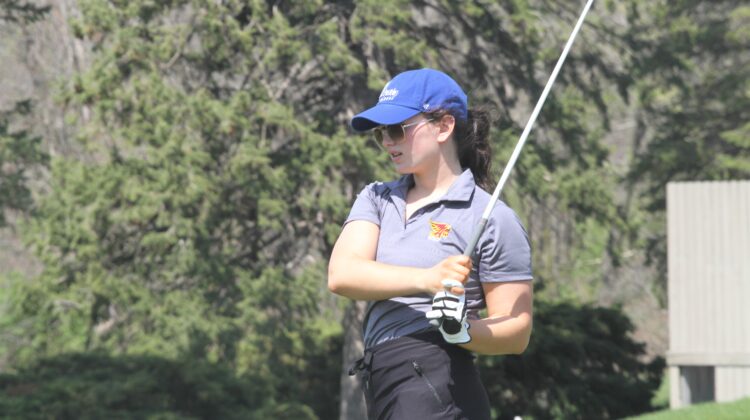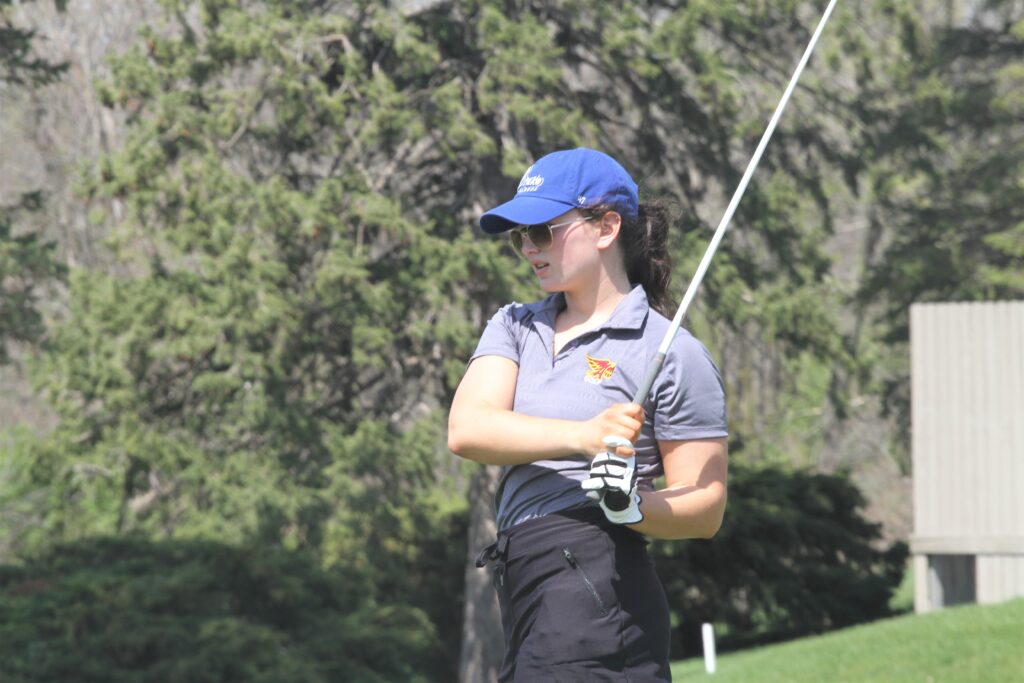 The members of the Ankeny girls' golf team were very happy to see the Fort Dodge Country Club on Tuesday afternoon.
The Hawkettes took advantage of the favorable course to defeat Fort Dodge, 181-221, in a CIML Iowa Conference dual meet.
"We played very well!" said Ankeny coach Seth Hagarty. "It was very clear that there was a change in the level of difficulty compared to (Monday) at Veenker. All of the girls did very well, and it was great to see some smiling faces after their rounds!"
Jaci Webb carded a 3-over-par 38 on the front nine to earn medalist honors for the third time this season. Kelsey Hensen was the runner-up with a 46.
Naomi SchraderBachar shot a 47 for the Hawkettes. Olivia Froehlich had a 50, Gia Blaser fired a 52, and Abby North added a 55.
The win improved Ankeny's record to 2-1 in the conference. The Dodgers dropped to 0-2.
"Every girl improved in many aspects of the game," Hagarty said. "We will use this momentum in practice the rest of this week and gear up for our dual against Ames next week at Otter."