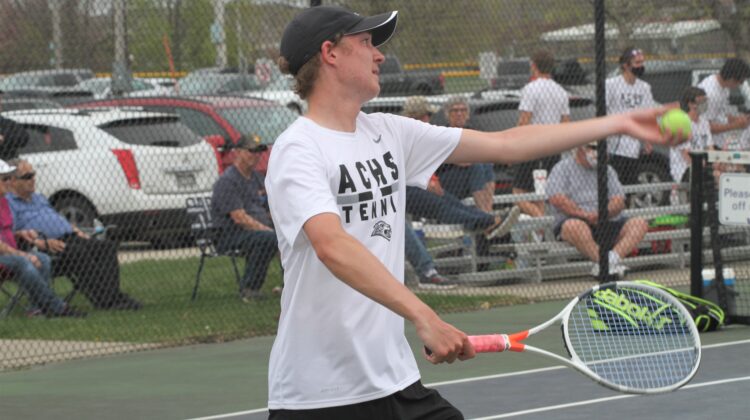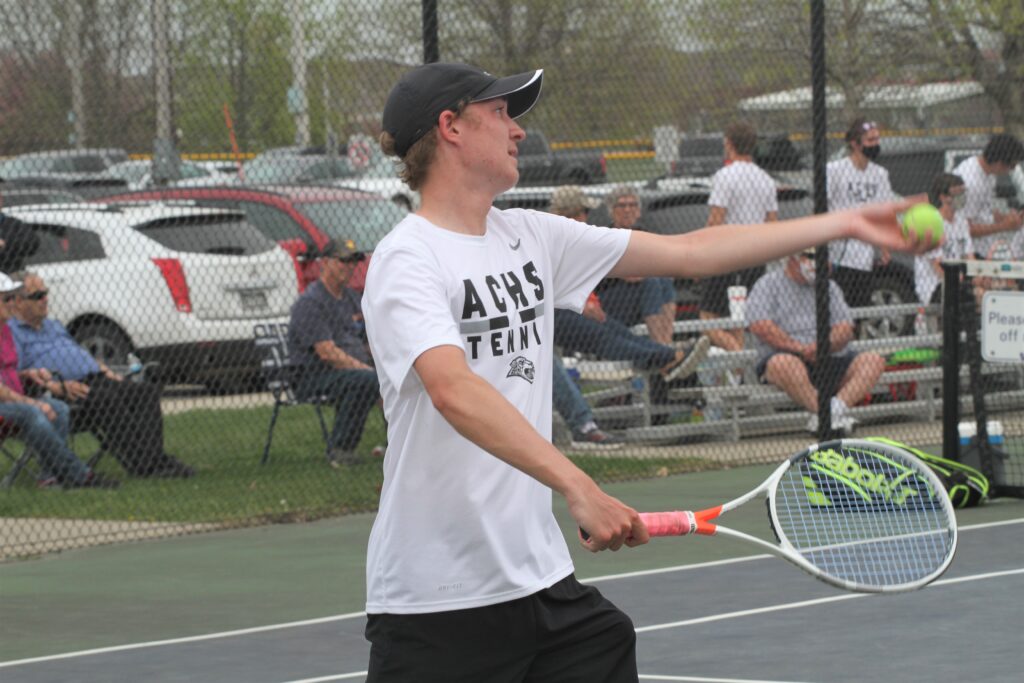 Ankeny Centennial's Will Blevins may have taken a big step toward a state tennis title on Tuesday at Waukee.
Blevins posted a 6-2, 6-4 victory over Waukee's Will Ecklund in a matchup of two of the state's top players. Blevins placed fourth in the Class 2A singles tournament as a sophomore in 2019, while Ecklund was a part of the state championship doubles team.
"It definitely helps for seeding at state having that win under my belt," said Blevins.
Blevins dominated the first set, then battled back from a 3-1 deficit in the second set to earn the win. He broke Ecklund's serve at love to take a 5-4 lead, then held serve to close out the match.
"I thought I was playing at the top of my game in the first and second set," Blevins said.
Blevins improved to 9-0 on the season. He has yet to lose a set to any opponent.
"I was super pleased with Will's performance," said Centennial coach Tami Lewton. "He just played lights out. That match was at such a high level."
Blevins now owns a career record of 45-10. He split a pair of three-set matches against Ecklund two years ago.
"I thought I was going to have to make more balls than him and then be aggressive–more aggressive than he was, especially on the side with the wind," Blevins said. "I thought he'd come to the net a little bit more since his volleys are better than mine, but at the baseline I was just more consistent than he was."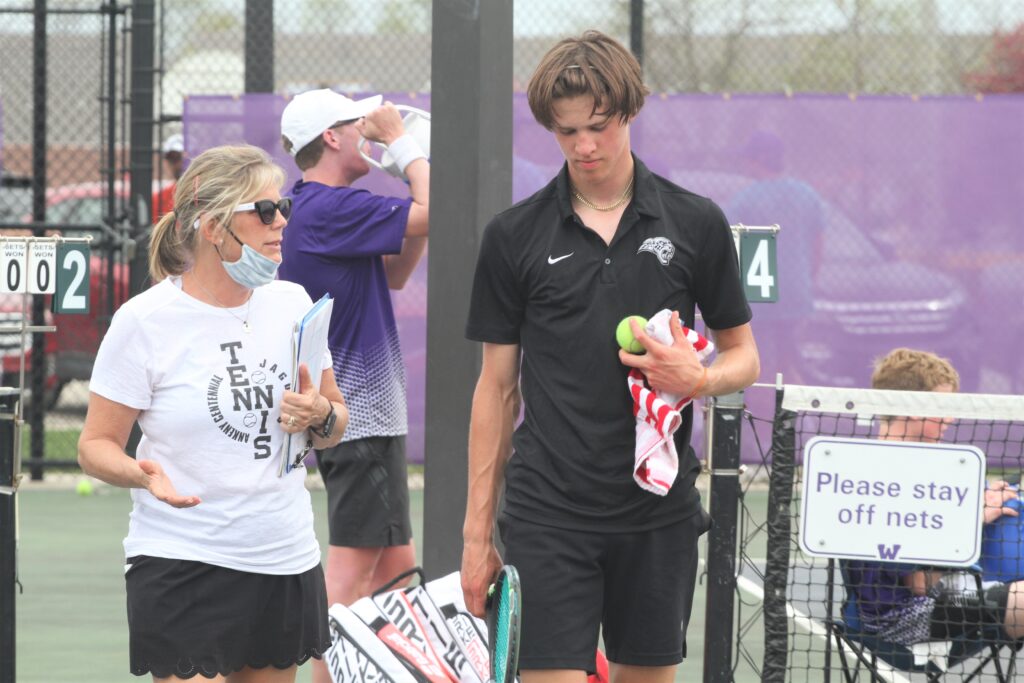 Blevins later teamed up with Caleb Peterson for another win at No. 1 doubles, but those were the Jaguars' only victories of the day as Waukee posted a 9-2 triumph in the non-conference meet. The Warriors are now 7-0 on the season.
"We dominated the top of the lineup," said Lewton, whose team fell to 5-4 overall. "Will and Caleb were formidable together. As the match wore on they became stronger and stronger. Waukee is just very tough 1 through 6. We had some chances at 2 and 6, but just couldn't pull it out."
The Jaguars will travel to Ames on Thursday for a CIML Iowa Conference dual meet against the Little Cyclones.
Here are the match-by-match results:
Waukee 9, Centennial 2
Singles–Blevins (AC) beat Ecklund, 6-2, 6-4; Taylor beat Peterson, 6-3, 7-5; Monson beat Mackaman, 6-0, 6-1; Fletcher beat Keenan, 6-0, 6-1; Danna beat Bhat, 6-0, 6-0; Rayasam beat Clark, 6-3, 6-3.
Doubles–Blevins-Peterson (AC) beat Taylor-Monson, 6-4, 6-2; Ecklund-Danna beat Mackaman-Clark, 6-1, 6-1; Fletcher-Rayasam beat Keenan-Bhat, 6-2, 6-0; Cooper-Jha beat Ceplecha-Nelson, 6-4, 6-0; Narsian-Ajith beat Jones-Halverson, 7-6, 6-1.