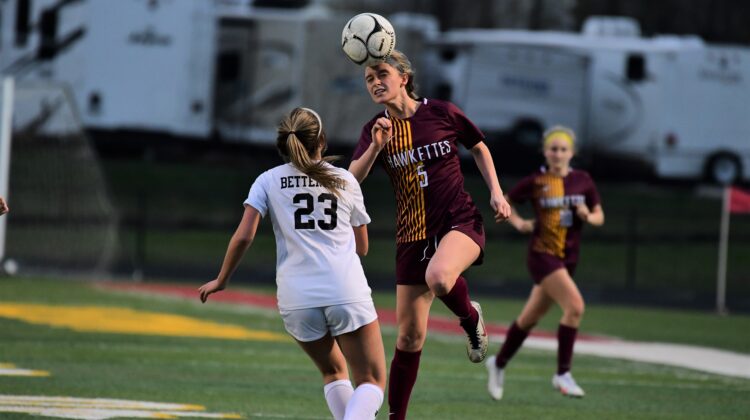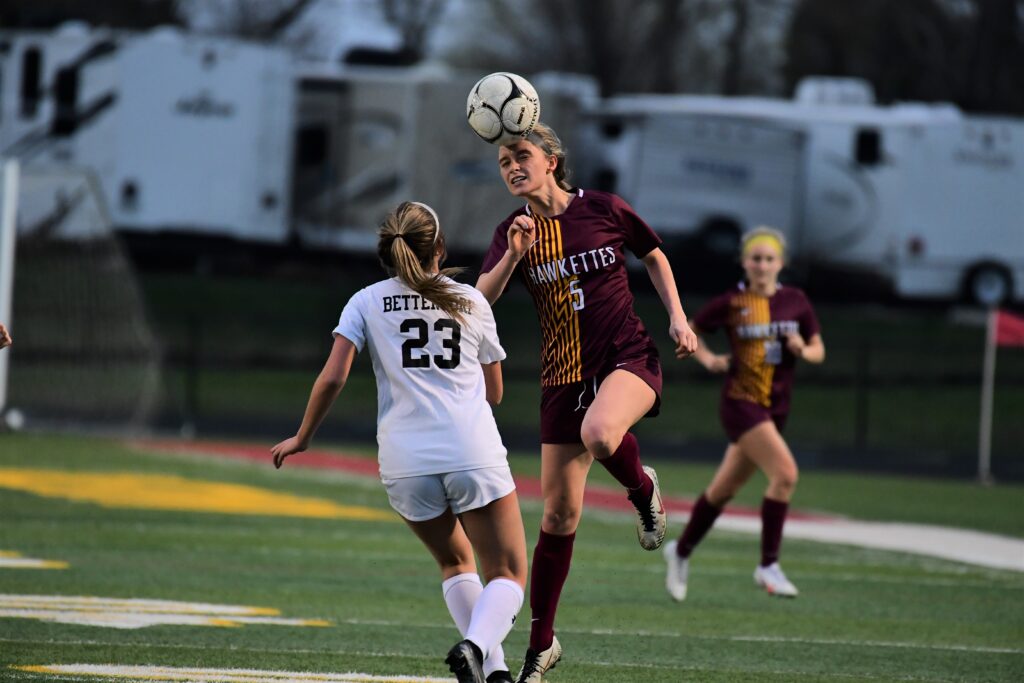 Simon Brown has been waiting for his Ankeny girls' soccer team to have an offensive explosion.
It finally came on Tuesday night.
The seventh-ranked Hawkettes built a 6-0 halftime lead and rolled to an 8-1 victory at Mason City in their CIML Iowa Conference opener.
"It was good to see the offense flowing and some girls getting much-deserved goals," said Brown.
Ally Phong had a hat trick to lead the way for Ankeny. She scored all three of her goals in the first half.
Rachael Christmann had a pair of goals in the win. Kennedy Mackey converted a penalty kick, while Eden Gibson and Mya Hall also had goals for the Hawkettes.
"I was happy to see Ally get a hat trick and also some of the JV girls get some minutes under their belt, highlighted by Mya scoring her first varsity goal," Brown said.
Ankeny improved to 4-2 on the season. The Mohawks, who scored a goal with 14 minutes left to avoid their fifth straight shutout loss, dropped to 0-2 in the league and 2-6 overall.
The Hawkettes will host a conference game against Fort Dodge (0-3) on Friday.