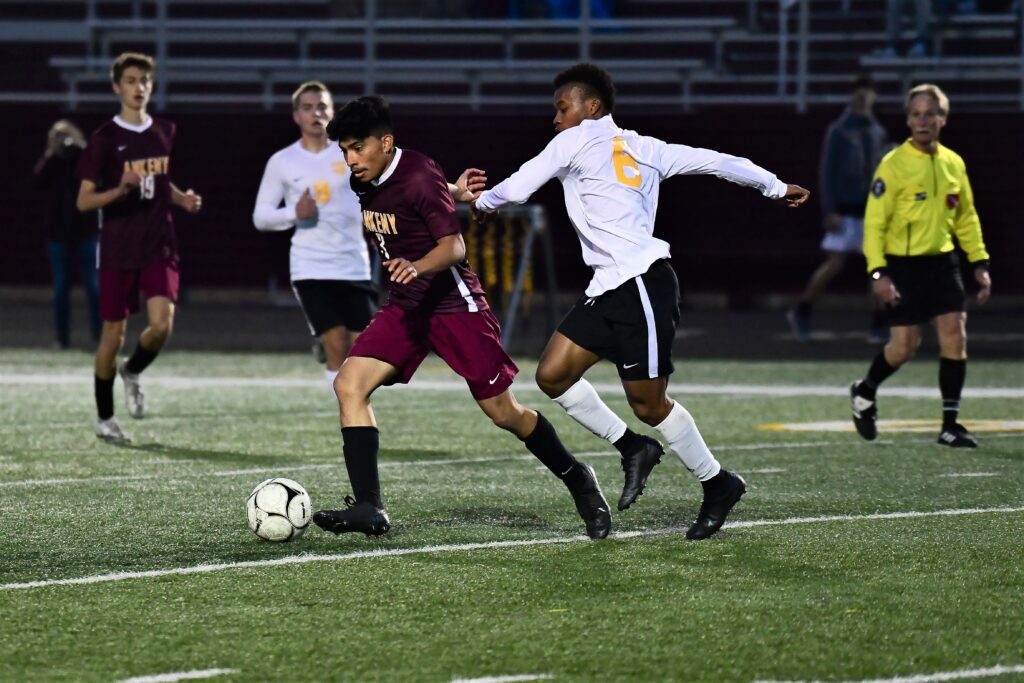 Tuesday's 3-1 victory over visiting Mason City probably wasn't the Ankeny boys' soccer team's most impressive win of the season.
But it was a productive triumph nonetheless.
"Everyone got minutes for us, and that was the best part," said Ankeny coach Marcus Varnum.
Ankeny held a 1-0 lead at halftime. The Hawks then added two more goals in the second half before Mason City got its only goal on a late penalty kick by Jacob Wolf.
Jose Aguilar, Tyson Rodenborn and Mason Yeatts each had a goal for Ankeny. The Hawks improved to 8-2 overall.
Mason City dropped to 1-6. The Mohawks have been outscored, 33-6, during their current six-game losing streak.
It was the CIML Iowa Conference opener for both squads.
"We grew together as a team again and are preparing for the biggest streak of our season," Varnum said.
Ankeny will travel to Fort Dodge on Friday for another Iowa Conference game against the Dodgers (0-7).