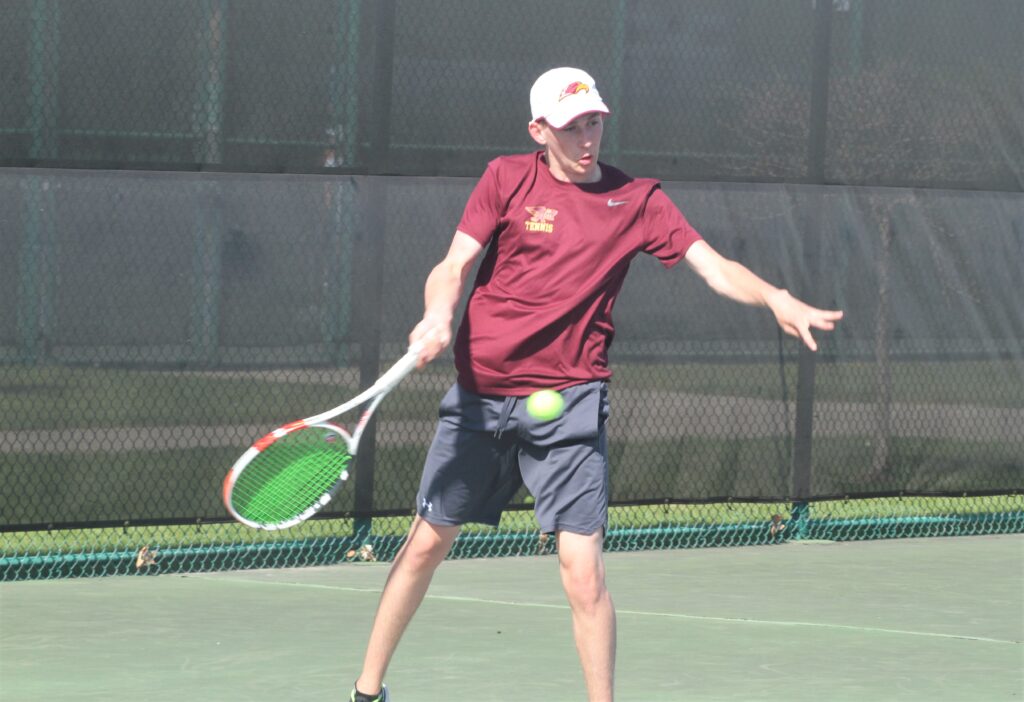 Thursday wasn't the best time for the Ankeny boys' tennis team to host Marshalltown.
The seventh-ranked Bobcats were coming off a 6-5 loss to Johnston on Tuesday that snapped their seven-match winning streak.
Marshalltown rebounded with a dominating performance 48 hours later. The Bobcats won 10 of the 11 matches in straight sets and rolled to an 11-0 victory in the CIML Iowa Conference dual meet.
It was the fifth shutout this season for Marshalltown, which improved to 4-0 in the league and 9-2 overall. The Hawks–who suffered their fifth straight loss–dropped to 1-2 and 3-6.
Ankeny's Kade Somers nearly pulled out a win at No. 5 singles. He won a second-set tiebreaker before dropping a 6-4, 6-7, 10-4 decision to Drake Davis.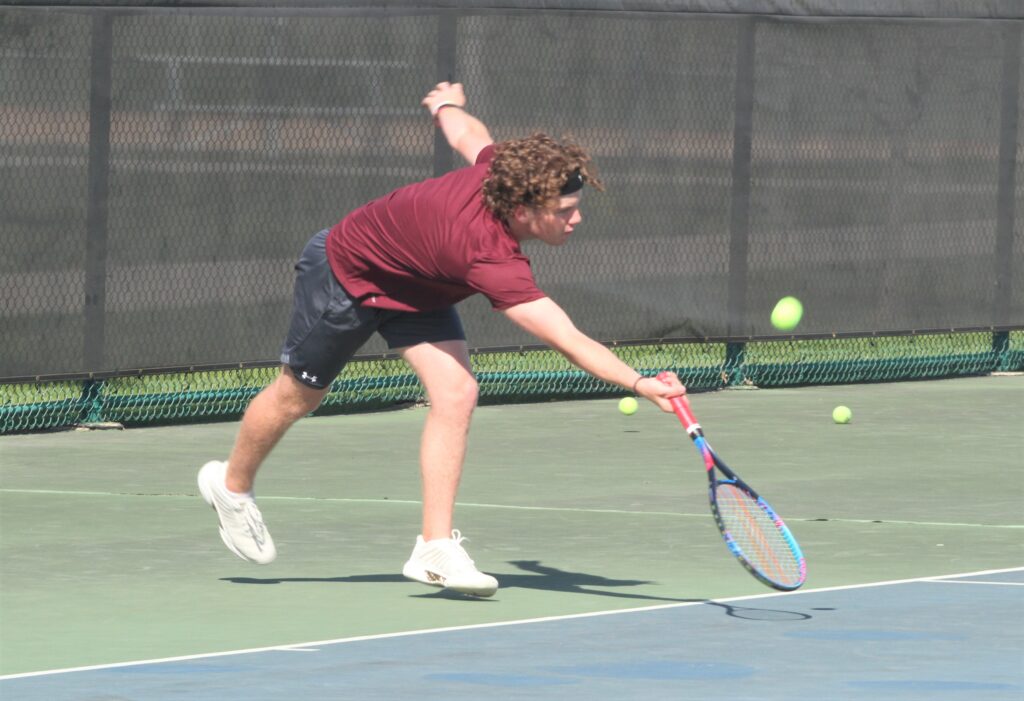 Here are the match-by-match results:
Marshalltown 11, Ankeny 0
Singles–K. Strand beat O. Somers, 6-0, 6-0; J. Strand beat Lyons, 6-1, 6-0; Price beat Parkinson, 6-1, 6-2; Benscoter beat Riggs, 7-6, 6-2; Davis beat K. Somers, 6-4, 6-7, 10-4; Jablonski beat Bush, 6-0, 6-2.
Doubles–K. Strand-J. Strand beat O. Somers-Parkinson, 6-1, 6-2; Price-Davis beat Riggs-K. Somers, 6-1, 6-2; Benscoter-Christensen beat Lyons-Bovee, 6-2, 7-5; Melde-Loney beat Bush-Dunwoody, 6-1, 6-4; Stalzer-Schmit beat Brown-Hensen, 6-3, 6-2.