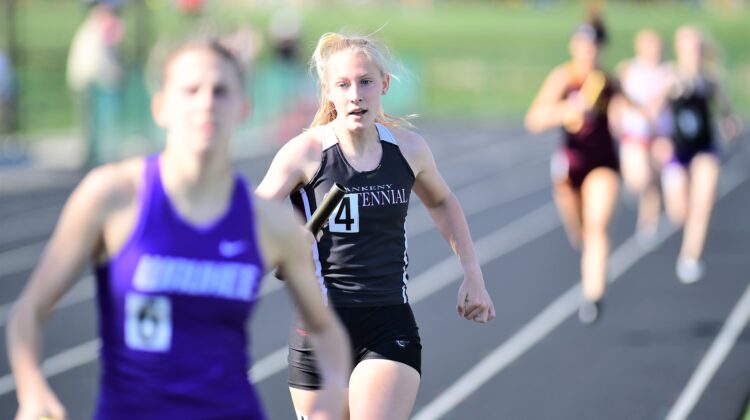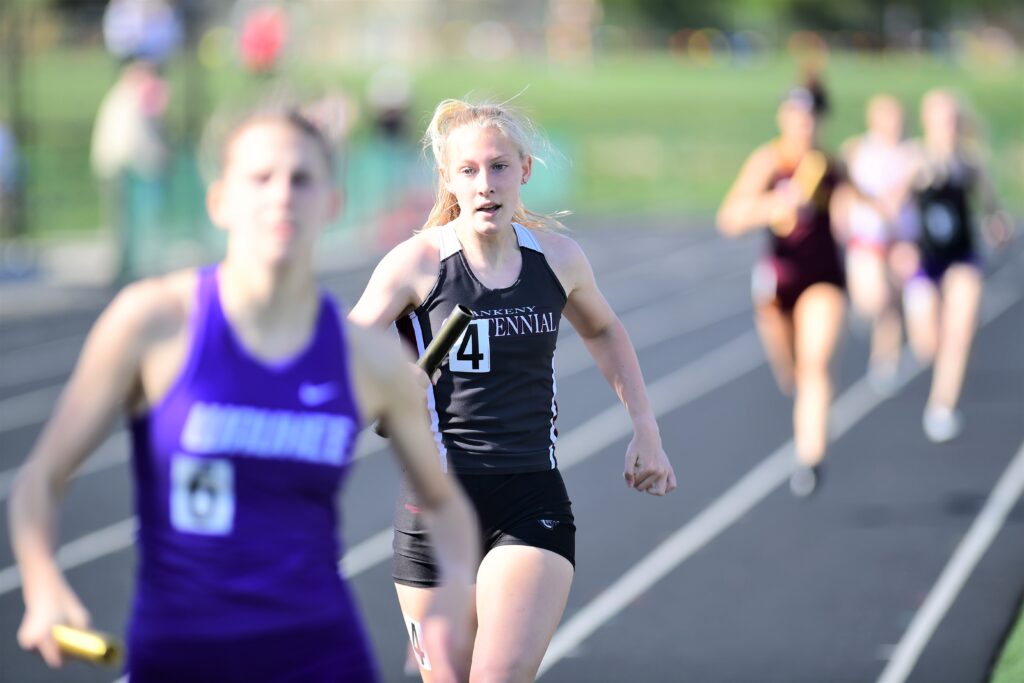 The championship season begins next week for the Ankeny and Ankeny Centennial girls' track teams.
Both squads appear to be on target to peak at the end of the season.
The Hawkettes placed second in the Jaguar Invitational on Thursday at Ankeny. They finished with 142 points.
"We feel we are going to be very competitive in a wide range of events as we look ahead at the next three weeks, but we still have some fine tuning and personnel decisions to make as a coaching staff to best position ourselves for the state meet," said Ankeny coach Thomas Cotter.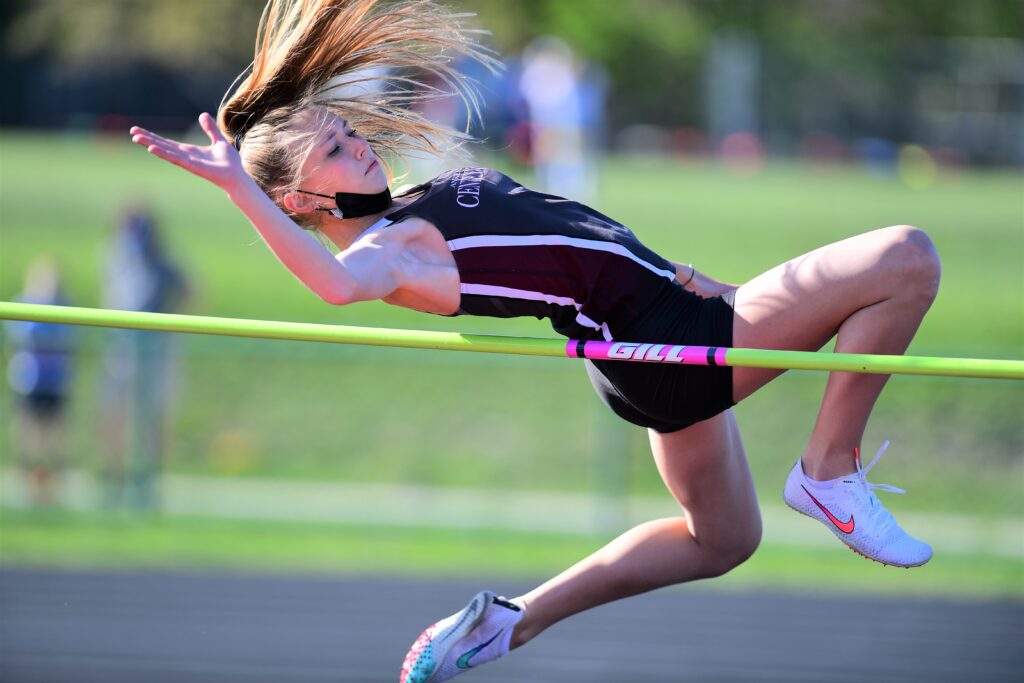 Centennial, meanwhile, placed third in the seven-team field. The Jaguars scored 120.5 points.
"We had a fun time hosting the first Jaguar Invitational," said Centennial coach Andrew Kruzich. "Because contracts are signed a year ahead of time, it's taken us quite a while to find a good time to host this (meet). Last year and this year had a bonus week between the Drake Relays and the CIML meet, so it seemed like a good spot."
Waukee easily won the meet with 198 points. The Warriors captured eight events, including four of the seven relays.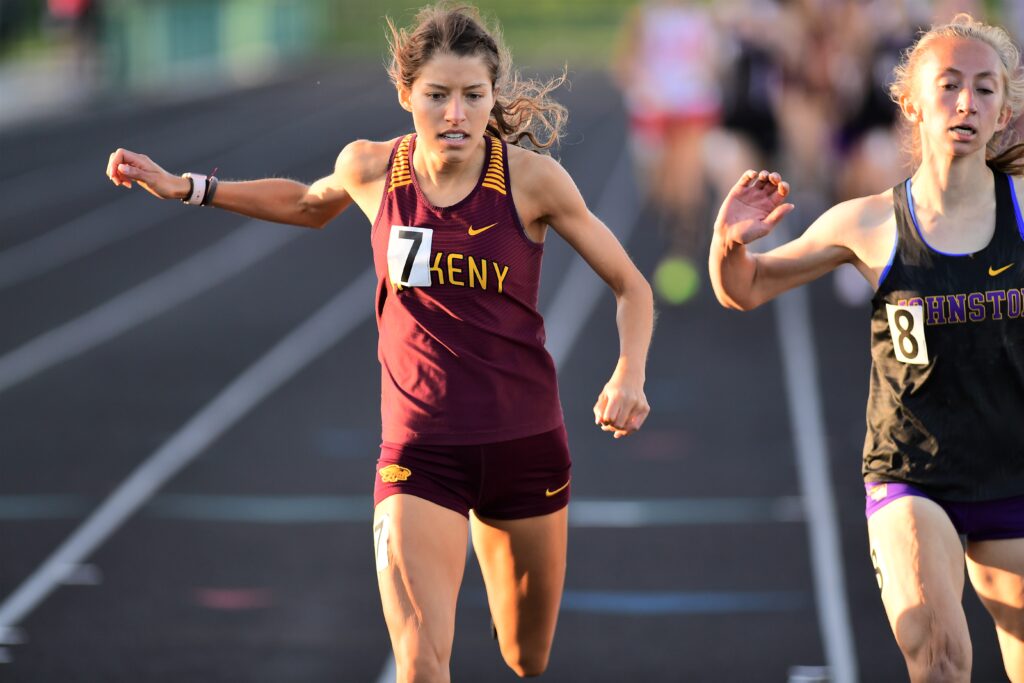 Lauren McMahon provided two of Ankeny's four victories. She won the 3,000 in a time of 10:17.64 and the 800 in 2:23.66.
"Lauren continues to prove she is going to be a major threat in the 3,000," Cotter said. "She also posted a season-best time in the 800."
McMahon used a strong finish to edge Johnston's Aleah Tenpas by .03 seconds in the 800.
"Honestly, I didn't think I had this race," said McMahon. "Aleah had a lead almost the whole race, and the last 100 meters had a lead of about 5 yards on me. I really kicked it in that last 50ish yards, but I wasn't sure I was going to catch her. She was really strong in the race, but I'm not sure she knew I was coming behind fast, so I was able to catch her at the very end. It was so close at the finish line.
"I think I was able to win just because I leaned a little more at that last second," she added.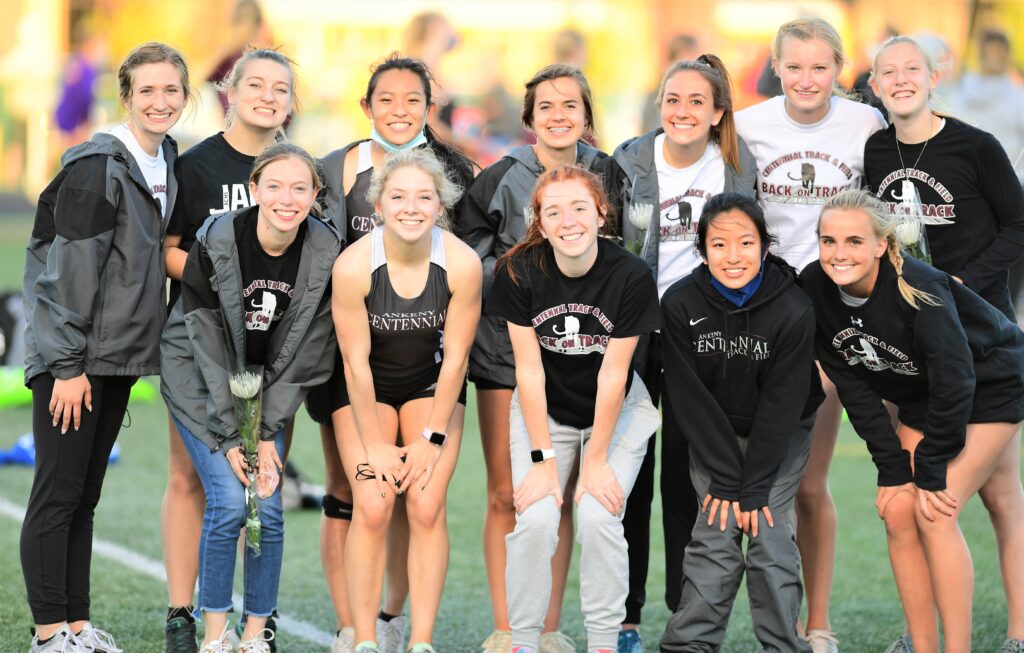 Shelby Romig recorded a personal best in the long jump, winning the event with a leap of 17 feet 5 inches. She also took third in the 100 hurdles in 16.28 seconds.
Standout sprinter Mytika Mayberry took second in the long jump. She had a season-best mark of 16-7.
"We will see if that is something we want to pursue for (Mayberry) at the district meet," Cotter said.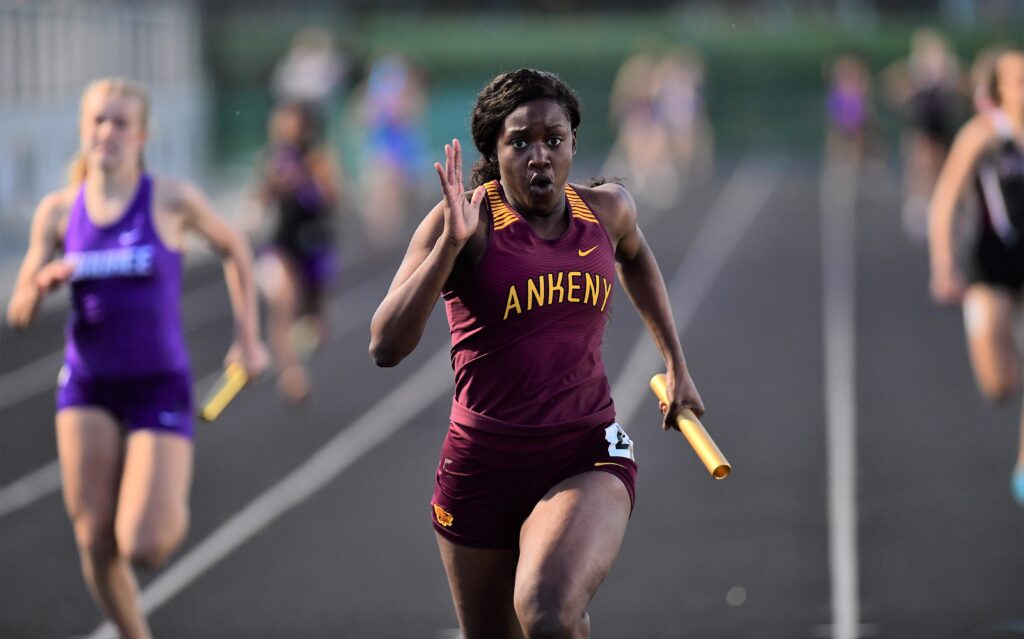 Mayberry later anchored the Hawkettes to a victory in the 4×100 relay. She teamed up with Eva Fulk, Karsen Jacks and Eva van de Mortel to post a time of 50.06 seconds.
The Jaguars won a pair of events. Kathryn Vortherms took the 400 in a time of 1:00.57, and Millie Hill captured the 400 hurdles in 1:07.64.
"Like the other teams, we were trying to get some reps in places we needed them, get our JV a lot of races, and keep trying to put some pieces of the championship puzzle together," Kruzich said. "With CIML five days away, we didn't want to run anybody too hard.
"For instance, we needed some hurdle reps since we lost the Dowling meet last week and our shuttle didn't make it to Drake. So Maraye (Breeding) ran a couple hurdle races instead of running in a 4×2. Millie didn't double back into the 4×400 after the 400 hurdles. Those kinds of decisions were typical for us," he added.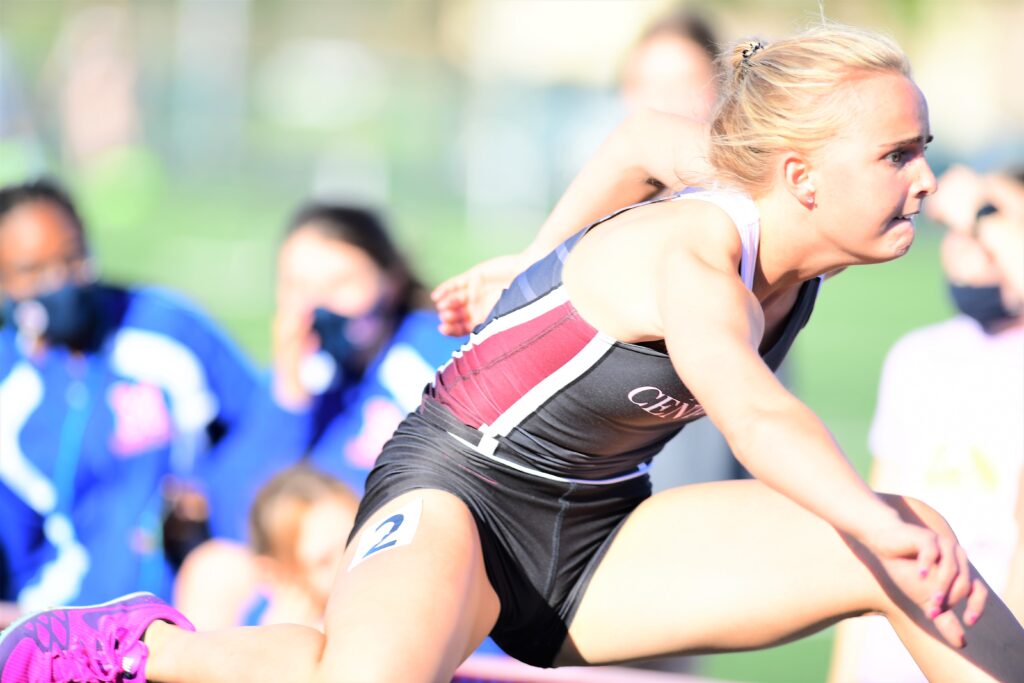 Vortherms also anchored Centennial to a runner-up finish in the sprint medley relay. She combined with Addison Arringdale, Malin Vallejo and Olivia Anderson to post a time of 1:53.78.
Rondi Quass placed second in the 3,000 behind McMahon. She was clocked in 10:51.28.
Ankeny got a runner-up finish from Macie Strnad in the 100. She posted a time of 13.16.
Teammate Talia Dosh took second in the 1,500. She crossed the finish line in 5:06.94, just .19 seconds behind Johnston's Isabella Heikes.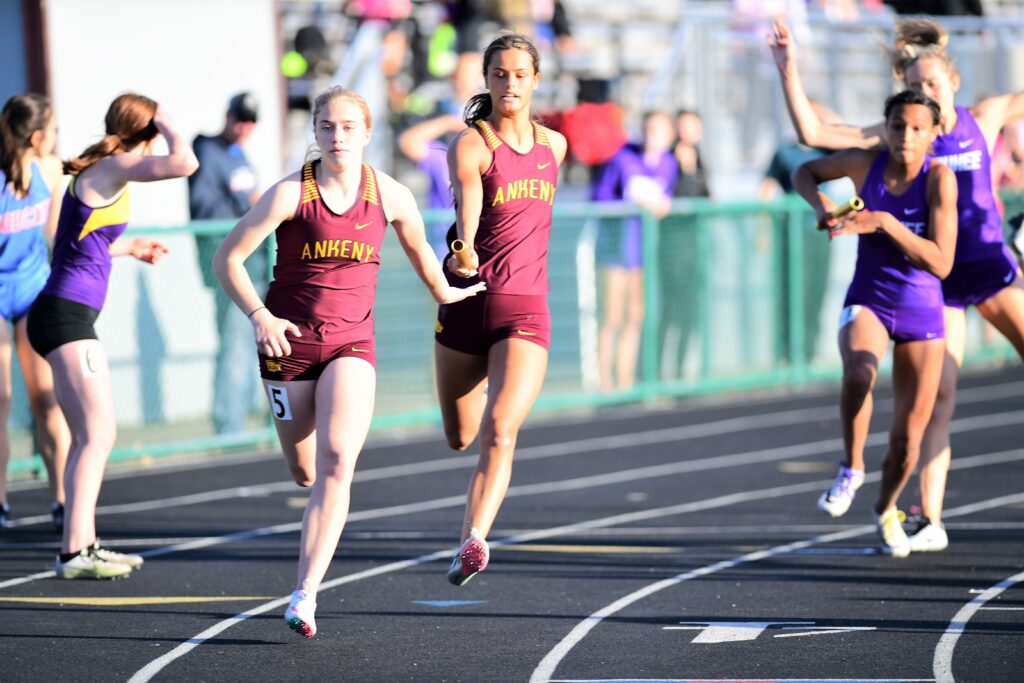 The Hawkettes placed second in both the 4×200 and shuttle hurdle relays. The foursome of Romig, Calyssa Wright, Lexi Stephens and Ellie Dalton posted a time of 1:09.63 in the shuttle hurdle.
"That was a season-best and we know they have more time to shave off," Cotter said.
Wright also had a third-place finish in the 400 hurdles. She was clocked in 1:13.19.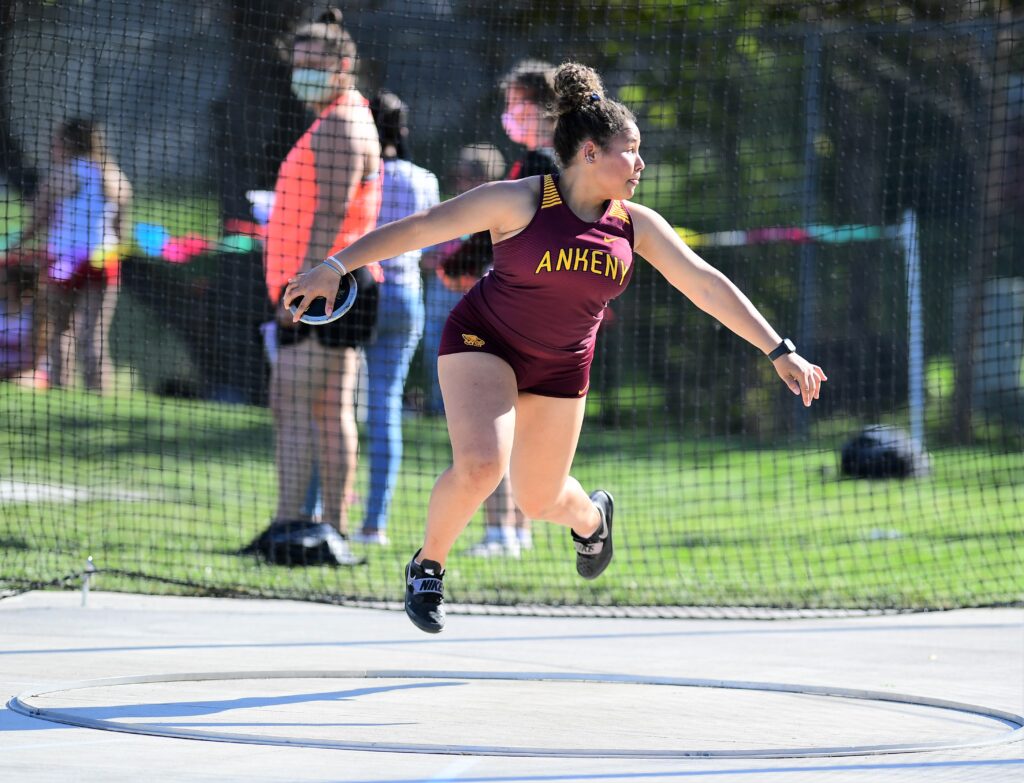 Centennial got a third-place finish from Josie Bearden in the 400 in 1:03.08. Teammate Anja Peck took third in the 1,500 in 5:08.85.
"All in all, a third-place showing was higher than I thought we would get, so that's a bonus," Kruzich said. "To me, the meet just felt like a celebration of our sport in Ankeny–30 years after I ran for AHS, eight years after the school split sent me north, and one year after we lost our entire outdoor season, I was just feeling thankful for the memories I have after 20 seasons on that track, and feeling proud of the culture and history of Hawkette and Jaguar track. We've got a lot of reasons to celebrate track and field in this town, and we're going to be adding more memories in the next three weeks."
Both teams will compete in the CIML Iowa Conference meet on Tuesday at Mason City.