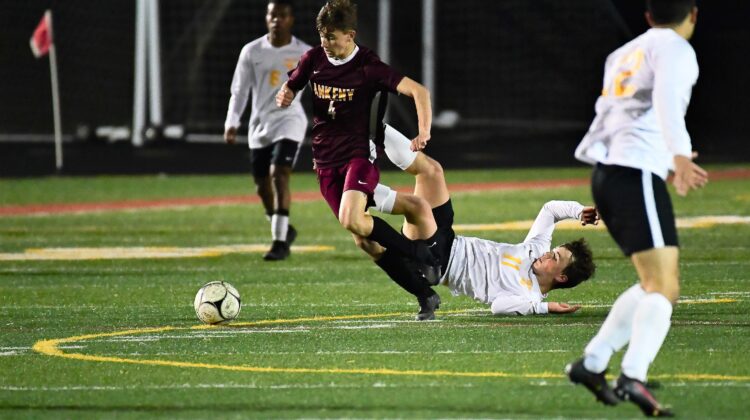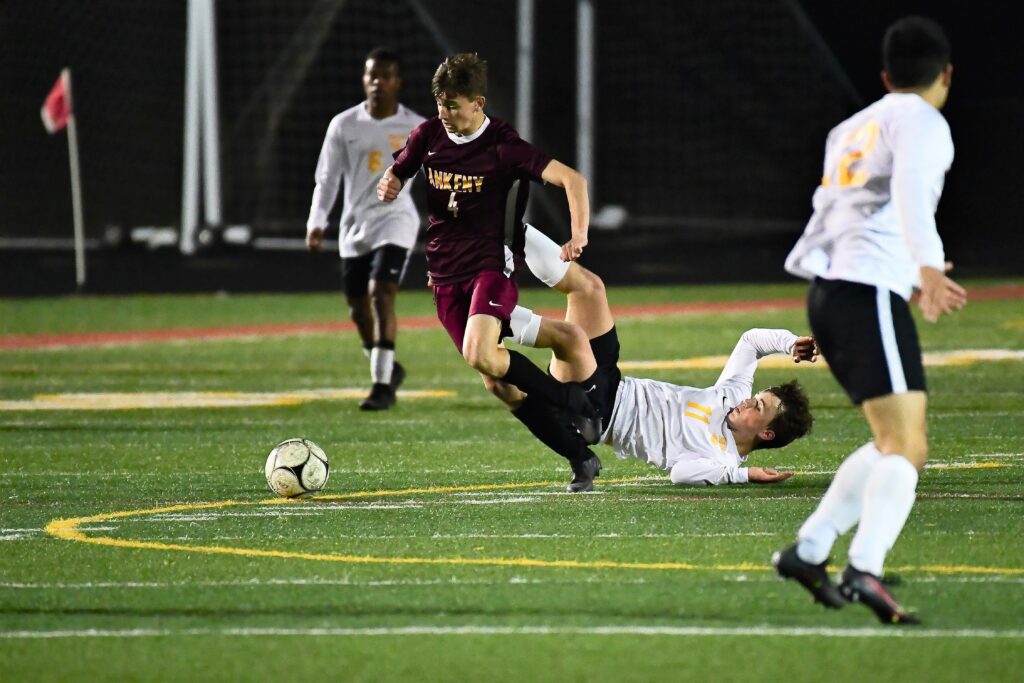 The Ankeny boys' soccer team tuned up for Monday's showdown against Ankeny Centennial with a 6-1 victory at Fort Dodge on Friday.
Jose Aguilar scored a pair of goals as the 11th-ranked Hawks improved to 2-0 in the CIML Iowa Conference and 9-2 overall. Fort Dodge's records dropped to 0-2 and 0-8.
The Dodgers had lost to Centennial, 10-0, on the same field three nights earlier.
"We were glad to score some goals and have some success going forward," said Ankeny coach Marcus Varnum.
Ankeny held a 4-1 lead at halftime. The Hawks then added two more goals in the second half.
"It was a bit of a slow start for us, but that happens sometimes," Varnum said. "In the second half we really picked things up, at least with our style of play and quickness of play. We also got everyone some minutes so that was good."
Conor Wahlberg, Hunter Yeatts and Noah Worrall each had a goal for Ankeny. The Hawks also scored an own goal.
Monday's Jag-Hawk game will begin at 7:30 p.m. at Northview Stadium, following the girls' contest between the crosstown rivals.
"It's going to be fun. The boys are excited," Varnum said. "The key is just playing our best soccer. We have a very high ceiling. Now it's just making sure we come in locked in and ready to go."