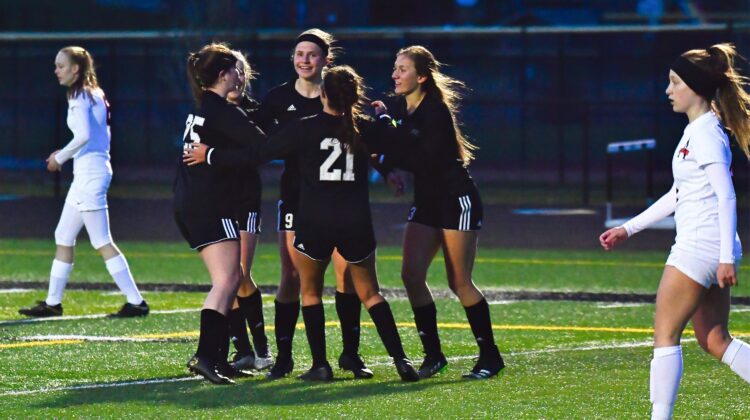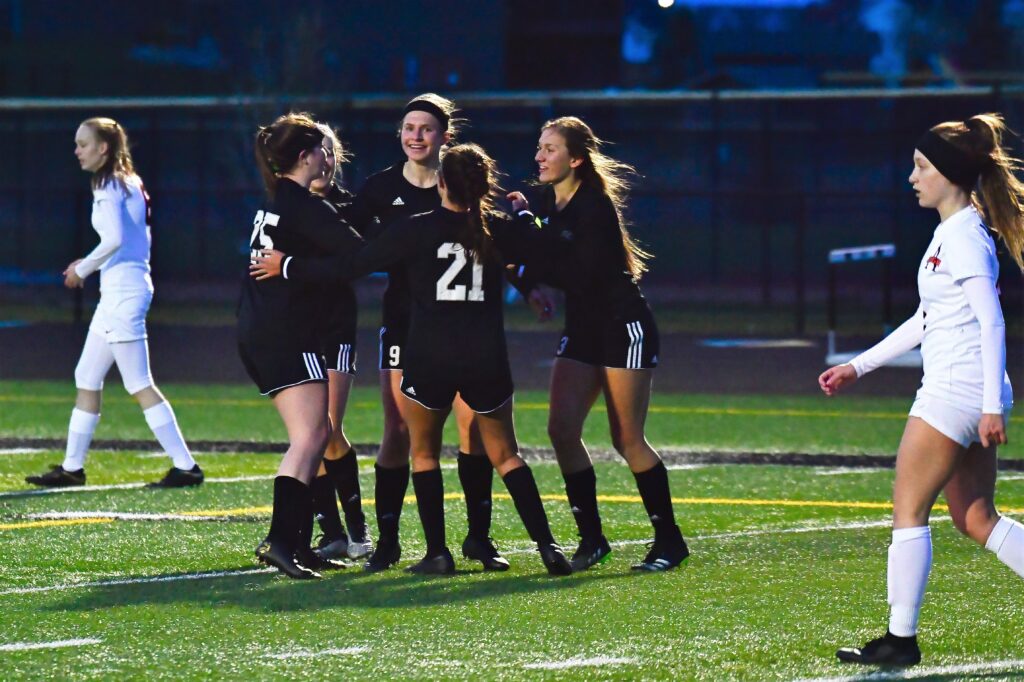 It's been nearly three weeks since the Ankeny Centennial girls' soccer team has allowed a goal.
The second-ranked Jaguars extended their shutout streak to six straight games on Friday with a pair of clean sheets in the Tournament of Champions at Burlington. They posted a 6-0 victory over Dunlap (Ill.) before defeating Davenport Assumption, 3-0, for their seventh win in a row overall.
Davenport Assumption is the No. 1 team in Class 1A.
"They've got quite a bit of a dynasty going in 1A, so that was a big win," said Centennial coach Chris Allen. "And they were coming off a win against Ames, so they knew they could hang with the 3A teams."
Centennial (8-1) held a 1-0 lead at halftime over Davenport Assumption (8-2). The Jaguars then added two more goals in the second half.
Averi Porter scored two goals in the win, while Elizabeth Overberg added a goal and an assist. Grace Meador and Cady Compton each contributed an assist.
"The girls just completely executed this weekend," Allen said. "We played two tough games, and we had an opportunity to get every player who traveled with us onto the field. I walked away with a positive about each of the players. They all had accomplished something good."
In the win over Dunlap, Centennial scored three goals in each half. Meghan White led the way with a pair of goals, while Compton and Overberg each had a goal and an assist.
Alanna Pennington and Izzy Sash had the team's other goals. Macy Epp, McKenna Hilton and Ella Becker each had an assist.
"We didn't know much about (Dunlap)," Allen said. "But we found out what we could about them, and we were prepared for them."
The Jaguars will face No. 7 Ankeny on Monday at 6 p.m. in a battle that could decide the CIML Iowa Conference title.
"That game comes down to composure," Allen said. "Can we do the things that are fundamentally correct, whether it's individual defending or getting organized in the back as a team? We just have to do the things that have made these girls good soccer players throughout the game."