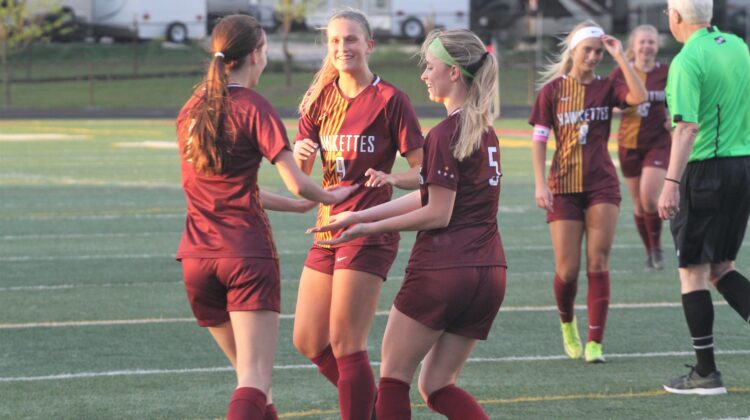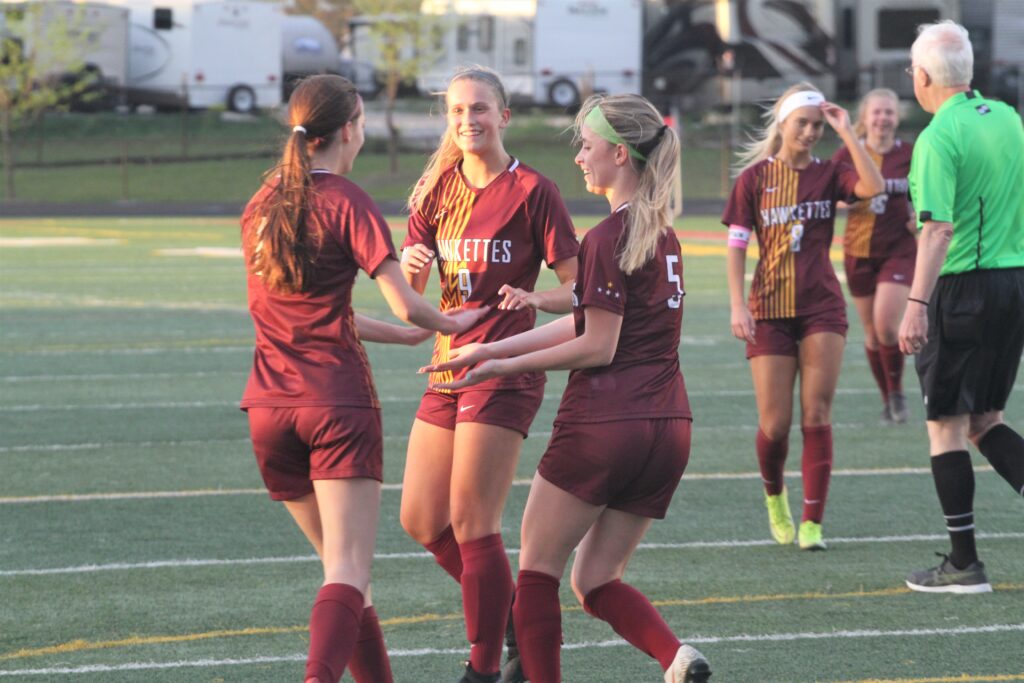 It took a few minutes for the Ankeny girls' soccer team to score its first goal during Friday's game against visiting Fort Dodge.
Once Ally Phong found the net, however, the goals came in a flurry.
The seventh-ranked Hawkettes erupted for 16 goals in the first half to post a 16-0 victory in the CIML Iowa Conference game. The contest ended at halftime due to the mercy rule.
"It's one of those games where you try to get everyone minutes and be respectful to the other team and focus on the things that we're trying to work on," said Ankeny coach Simon Brown.
Ankeny raised its records to 2-0 in the conference and 5-2 overall. Fort Dodge dropped to 0-2 and 0-5.
The Dodgers have been outscored by a 68-0 margin this season.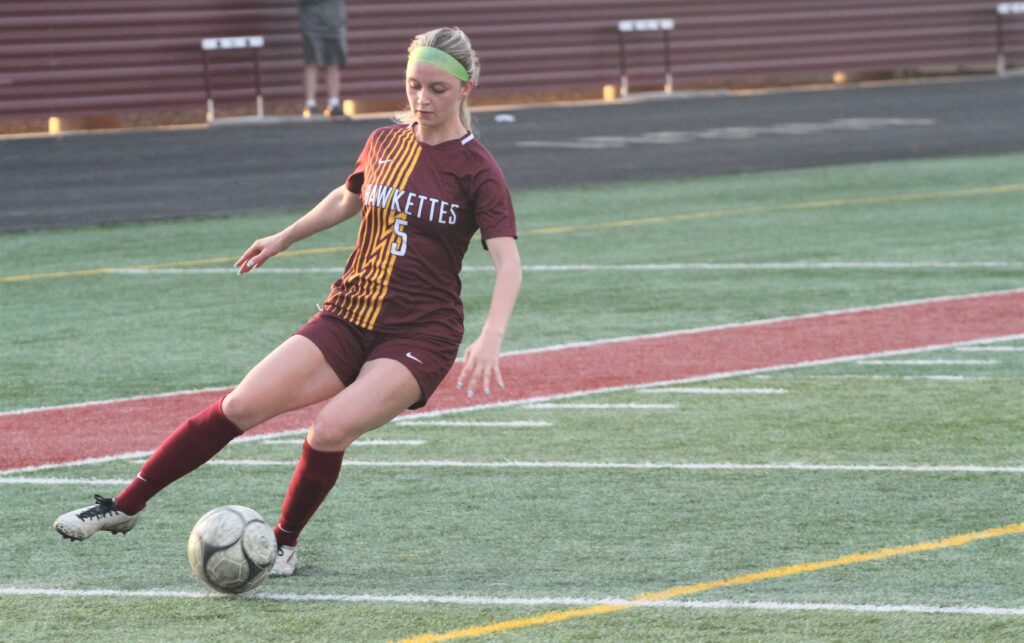 "It's like I told the girls, 'We play Ankeny Centennial on Monday and good habits will lead into that game,'" Brown said. "That's probably why the girls were a little more intense than they needed to be."
Teja Pritchard scored four goals to lead the Hawkettes' attack. Brooke Harrington had a hat trick, while Phong, Mya Hall and Jerra Christensen each added two goals apiece.
Other goals were scored by Rachael Christmann, Marissa Alberico and Sophie Day.
"Even our reserves were able to find the net when they got into the game," Brown said. "They were trying to impress us because they want to play more."
Monday's Jag-Hawk game begins at 6 p.m. at Northview Stadium. It will be followed by the boys' contest between the crosstown rivals.
"It'll be a new experience playing in the new stadium," Brown said. "But it should be a great game. Centennial has had some good results. They beat Valley away so they might be the best team right now."