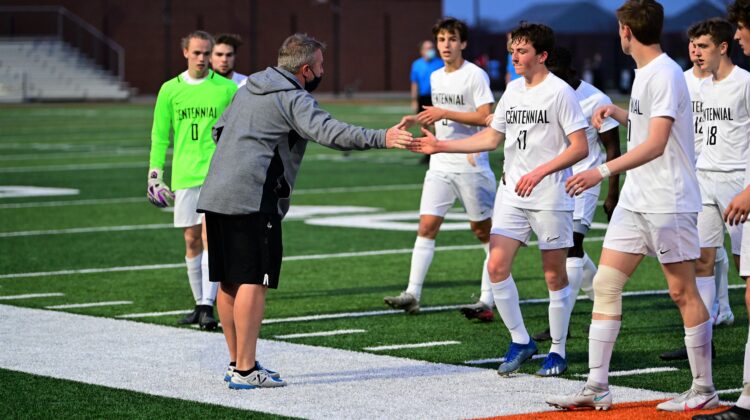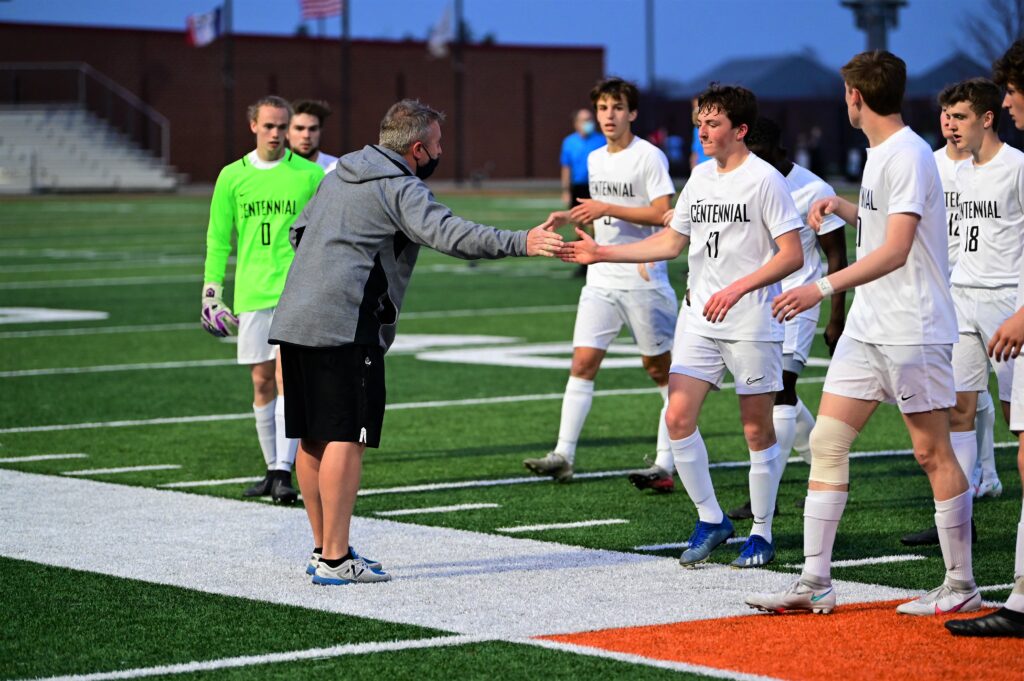 The Ankeny Centennial boys' soccer team appears to have a dual personality.
The 12th-ranked Jaguars split a pair of games on Saturday at the Iowa City High Invitational. They posted an impressive 3-0 victory over No. 2 Pleasant Valley before losing to No. 7 Bettendorf, 2-1, in a shootout.
"When we're good, we're really good," said Centennial coach Brian Duax. "But when we're not on, we're not very good at all. We're slowly becoming Jekyll and Hyde. Pleasant Valley is clearly better than Bettendorf, and I don't think it's even close. But for whatever reason, we had a lackluster performance in our second game.
"I just don't think we were mentally in it," he added.
The Jaguars opened the tournament with a dominant victory. Emmanuel Reichart scored an early goal against Pleasant Valley, then the brothers Heckenliable–Andrew and Jack–added a pair of goals in the second half.
Andrew scored his team-leading 14th goal on a header off a cross from Jackson Helmkamp. Jack then followed with another beautiful goal, hitting a blast with his left foot that curled around the keeper.
The Spartans dropped to 10-3 on the season.
"We watched film on them and saw some mismatches, and we exploited them very well," Duax said. "That game was completely one-sided. I'm not sure we made a single save. The first game we looked really good. We showed we can compete with anybody in the state.
"Unfortunately, the second game we showed that we can get beat by anybody in the state. And that's what we've got to fix. The inconsistencies have to stop," he added.
Centennial took a 1-0 lead over Bettendorf on a penalty kick by Joseph Krueger about 10 minutes into the game. But the Jaguars missed some chances to build on their advantage.
"It could have been 3-0 or 4-0 at halftime. We just didn't finish our chances," Duax said. "If we can get more consistent, we could be really special. But until we do, it's going to be a rollercoaster of us going up and down."
Bettendorf (10-2) eventually tied the game late in the second half. The Bulldogs then won the ensuing shootout, 4-3.
The Jaguars are now 8-4 heading into Monday's showdown against No. 11 Ankeny. The game begins at 7:30 p.m. at Northview Stadium.
"(Ankeny coach) Marcus (Varnum) has done really well with that group," Duax said. "They're getting some good results, and good for Marcus. I think if we show up and play to our ability, we're going to have a chance to win the game. But if we don't show up, they're going to take it to us. There's no question about that."