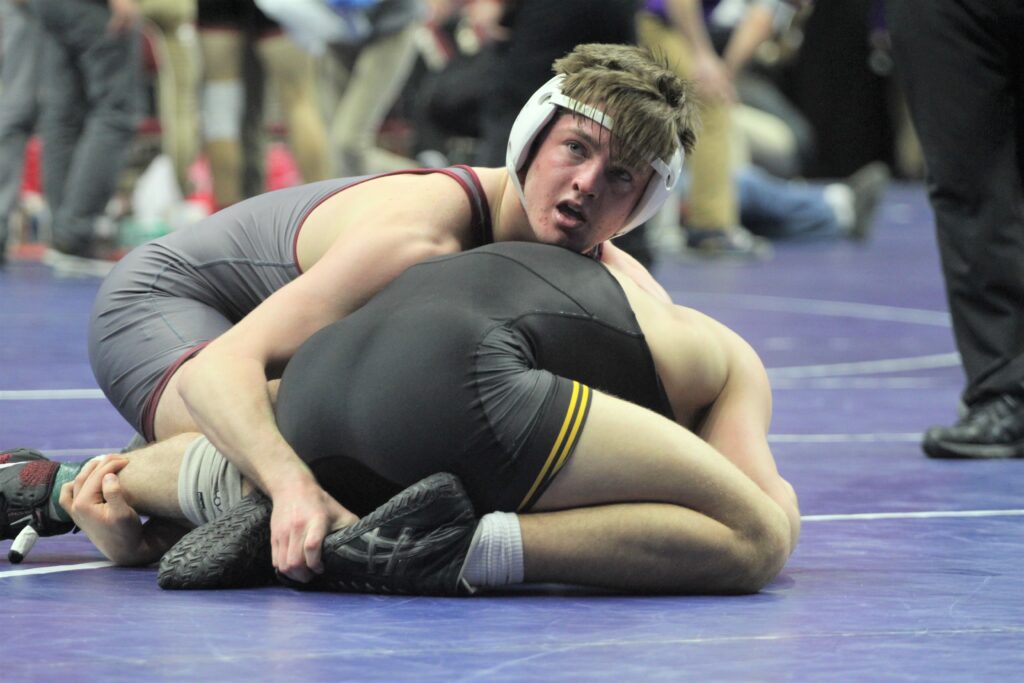 Ankeny wrestler Caleb Rathjen has dropped a few pounds since his runner-up finish in the Class 3A state tournament in February.
He's still one of the best wrestlers in the country.
Rathjen, who competed at 152 pounds as a senior, placed fourth at 65 kilograms in the UWW Junior World team trials this weekend at Coralville. He cut nearly nine pounds over the last several weeks, since 65 kilograms is equivalent to 143.3 pounds.
Rathjen went 8-2 on the weekend while competing against both high school and college wrestlers. One of his victories came against Ryan Jack of North Carolina State, allowing him to become a junior freestyle all-American.
The two-time state champion and four-time state finalist is headed to Iowa in the fall.