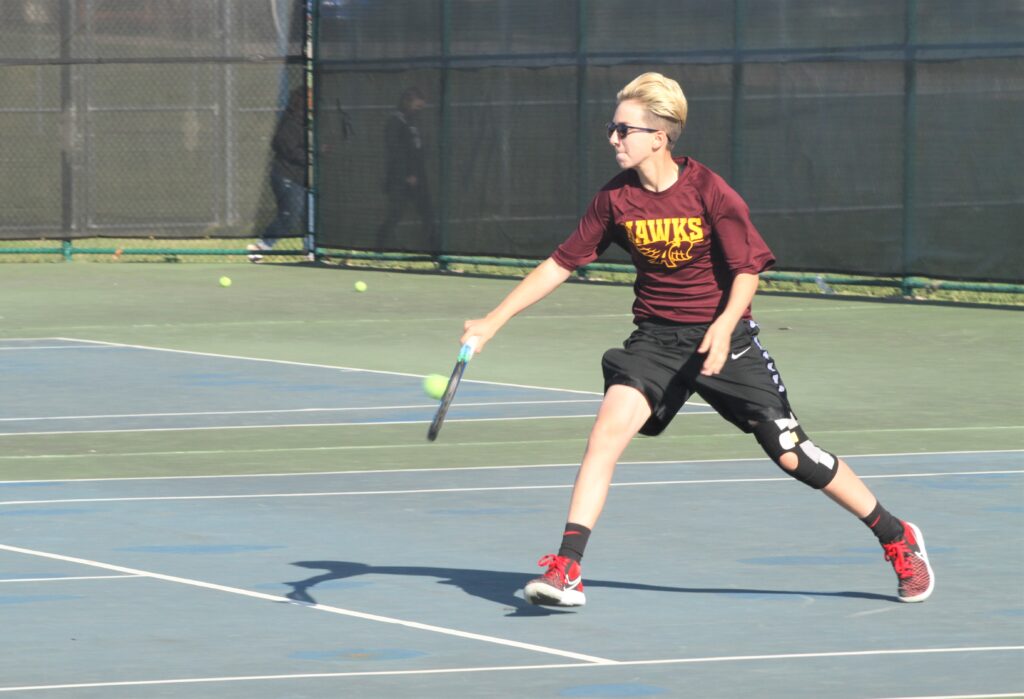 The Ankeny girls' tennis team is still trying to get over the hump.
The Hawkettes lost several close matches to visiting Ames and dropped a 9-2 decision in a CIML Iowa Conference dual meet on Tuesday.
"The meet once again came down to us not winning the close matches," said Ankeny coach Steve Smith. "We lost three match tiebreakers by a combined seven points, and we lost two more close doubles matches."
Ankeny's lone victories were provided by Sydney Otto and Mya Brumm in singles. They both won in straight sets at the No. 5 and 6 positions, respectively.
"I continue to see improvement each meet," Smith said. "Sydney and Mya played great in their singles matches, and Anna (Schmitz) and Rachel (Rolow) were both on the verge of winning, too. For a few minutes it looked like we might be up 4-2 after singles, but a few points in both of those tiebreaks didn't go our way, and we ended up being down 2-4."
Ames eventually swept the five doubles matches to complete the victory. The seventh-ranked Little Cyclones improved to 3-1 in the league and 6-3 overall.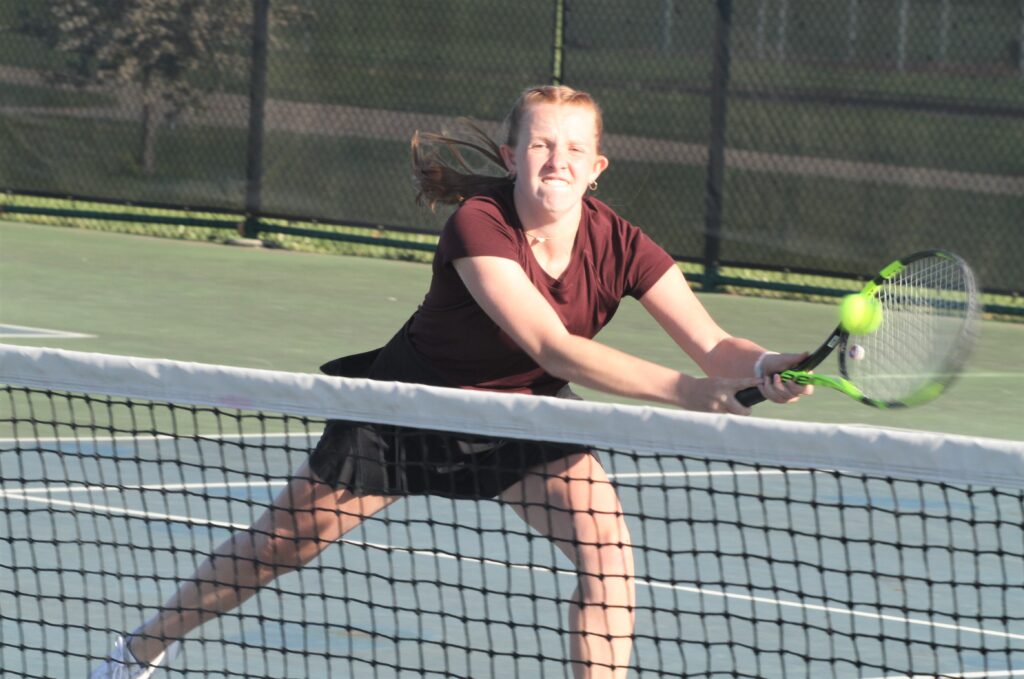 The Hawkettes' records dropped to 2-2 and 4-5.
"The bad news is we still need more experience in pressure points," Smith said. "The good news is we are getting a ton of pressure point experience each match. That will only help us as we move forward both to postseason play and next year."
Here are the match-by-match results:
Ames 9, Ankeny 2
Singles–Fernando beat Sommerfeld, 6-1, 6-0; Que beat A. Johnson, 6-1, 6-0; Reeves beat Schmitz, 6-3, 4-6, 10-8; Chen beat Rolow, 6-3, 5-7, 10-8; Otto (An) beat Li, 6-2, 6-3; Brumm (An) beat Berg, 6-4, 6-2.
Doubles–Fernando-Reeves beat Sommerfeld-A. Johnson, 6-3, 6-1; Que-Chen beat Schmitz-Otto, 4-6, 6-2, 10-7; Li-Berg beat Rolow-Byrnes, 7-6, 7-5; Campbell-Chopskie beat Brumm-Laib, 6-0, 6-1; Mamakos-Anderson beat T. Johnson-Osburn, 6-4, 7-5.