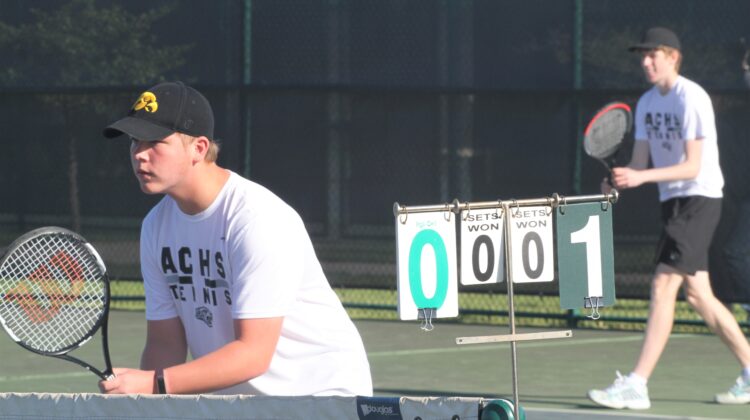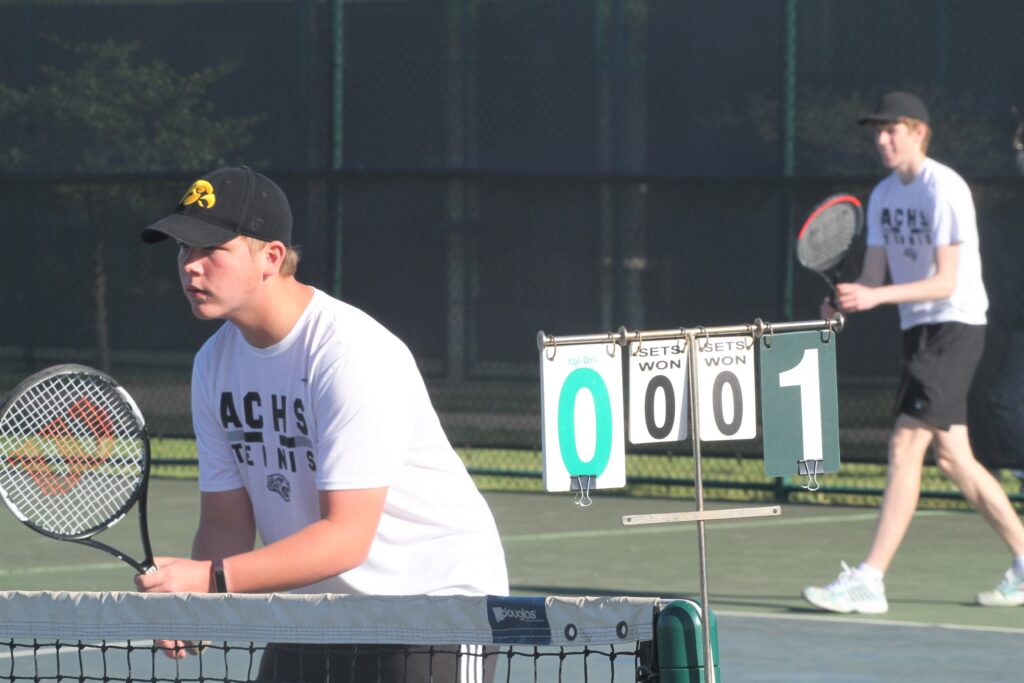 There was no margin for error on Tuesday as the Ankeny Centennial boys' tennis team hosted Mason City on its Senior Night.
The two squads went to a decisive third set in three of the 11 matches, and Centennial swept all three of them. That proved to be the difference as the Jaguars posted a 6-5 victory in the CIML Iowa Conference dual meet.
"Senior Night is always an emotional night, which sometimes makes it hard to dial up your concentration," said Centennial coach Tami Lewton. "But we had some fantastic come-from-behind wins, starting with Wesley Clark at No. 6 singles. He played a very good player and was just outstanding in the second set and third-set supertiebreaker."
Clark lost the opening set before battling back against Zach Mulholland. He posted a 4-6, 6-3, 10-7 win to allow Centennial to split the six singles matches.
The Jaguars won three of the five doubles matches, including a 4-6, 6-2, 10-7 triumph by the No. 5 duo of Kellen Jones and Jack Halverson.
"I really felt like they were the better team, but they just had a slow start," Lewton said.
The No. 1 doubles team of Caleb Peterson and Nic Mackaman also won in three sets. They posted a 6-4, 4-6, 10-4 victory.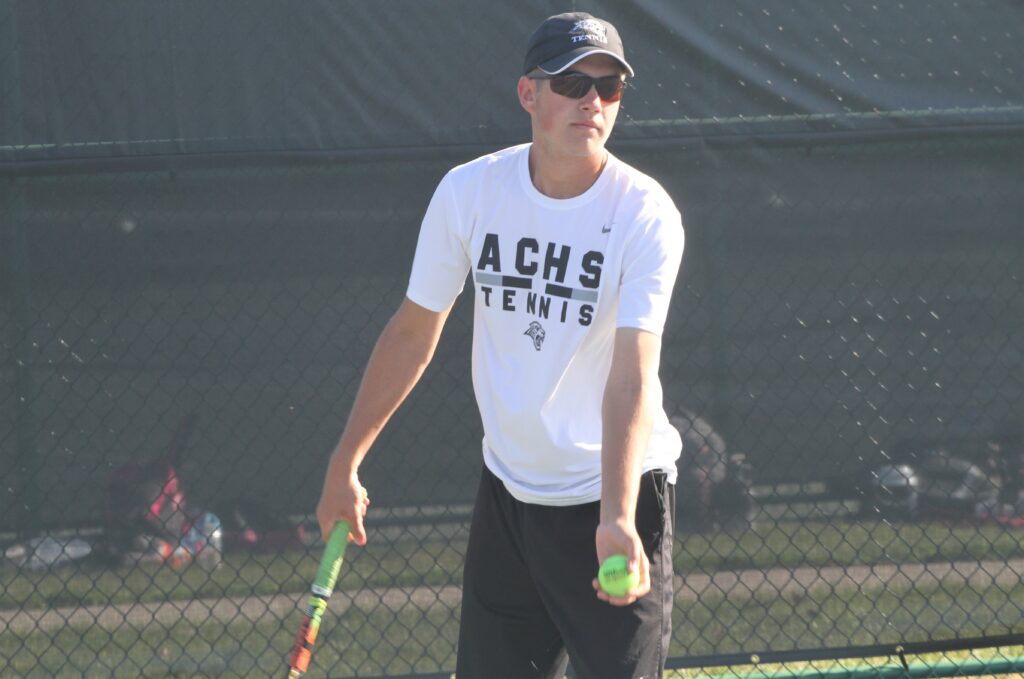 "They played a very good Mason City team, but were never behind," Lewton said. "They just had a few letdowns that allowed Mason City to climb back into each set. Once they started the supertiebreaker, there was no mercy. They started up 7-1 and closed it out 10-4. It was a great sendoff for our seniors."
The Jaguars improved to 4-1 in the conference and 7-4 overall. Mason City's records dropped to 2-2 and 7-3.
Centennial will host a non-conference meet against Dowling Catholic (5-3) on Thursday.
Here are the match-by-match results:
Centennial 6, Mason City 5
Singles–Blevins (AC) beat Matthews, 6-2, 6-1; Peterson (AC) beat Rodning, 6-0, 6-0; R. Kruger (MC) beat Mackaman, 6-1, 6-0; Yarahmadi (MC) beat Keenan, 6-1, 7-5; L. Kruger (MC) beat Ceplecha, 6-1, 6-1; Clark (AC) beat Mulholland, 4-6, 6-3, 10-7.
Doubles–Peterson-Mackaman (AC) beat Matthews-Rodning, 6-4, 4-6, 10-4; Blevins-Clark (AC) beat R. Kruger-Yarahmadi, 6-1, 6-2; Mulholland-Wickman (MC) beat Keenan-Bhat, 6-1, 6-2; L. Kruger-Kuhn (MC) beat Ceplecha-Nelson, 6-4, 6-2; Jones-Halverson (AC) beat Lorence-Fabian, 4-6, 6-2, 10-7.