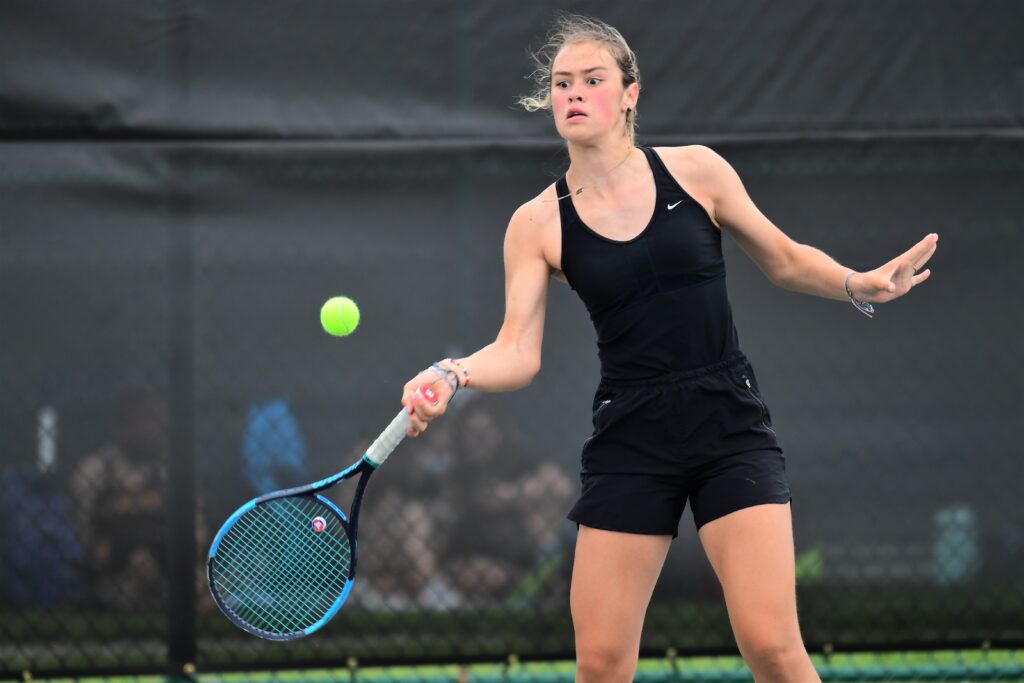 The fourth-ranked Ankeny Centennial girls' tennis team just keeps rolling along.
The Jaguars romped to an 11-0 victory at Mason City on Tuesday without dropping a set. They lost only 17 games in the entire match.
"We played pretty well, considering the length of the trip," said Centennial coach Armando Espinosa. "We stayed focused, and hopefully we will be ready for a very strong Dowling Catholic team on Thursday."
Centennial raised its records to 4-0 in the CIML Iowa Conference and 6-1 overall. The Mohawks dropped to 2-2 and 4-2.
The Jaguars have won their last six meets, four of them by shutout.
Here are the match-by-match results:
Centennial 11, Mason City 0
Singles–Peterson beat Barkema, 6-0, 6-0; Gustafson beat Matthews, 6-0, 6-0; C. Guan beat Callanan, 6-2, 6-0; E. Guan beat Brick, 6-0, 6-0; Kruse beat Read, 6-1, 6-2; Truong beat Latham, 6-0, 6-0.
Doubles–Peterson-Gustafson beat Barkema-Matthews, 7-5, 6-1; C. Guan-E. Guan beat Callanan-Brick, 6-0, 6-1; Kruse-Den Adel beat Read-Latham, 6-0, 6-2; Truong-Carr beat (names unavailable), 6-0, 6-1; Benkufsky-Froehlich beat Pope-Leet, 6-1, 6-1.