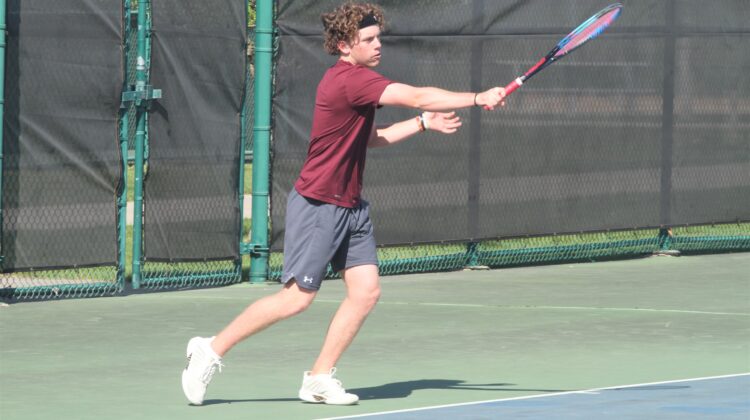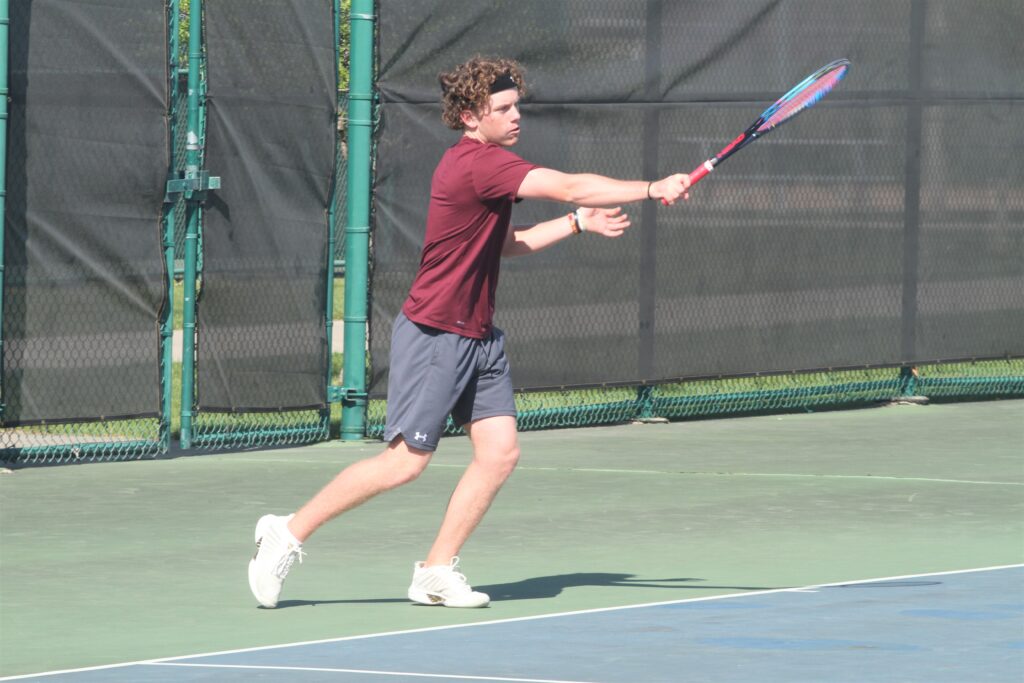 Colin Riggs enjoyed a productive day on the tennis courts Tuesday.
His teammates on the Ankeny boys' squad didn't fare as well.
Riggs provided both of the Hawks' victories in a 9-2 loss at Ames in a CIML Iowa Conference dual meet. The Little Cyclones won five of the six singles matches and four of the five doubles matches.
Riggs rallied for a 3-6, 7-5, 1-0 win over Taylor Xu at No. 5 singles. He dominated the third-set supertiebreaker, 10-2, to win the match.
Riggs then teamed up with Kade Somers for another victory at No. 3 doubles. The duo defeated Xu and Steven Tian, 7-5, 6-4.
The Little Cyclones improved to 2-3 in the conference and 5-4 overall. Ankeny's records dropped to 1-3 and 3-7.
The Hawks will travel to Mason City on Thursday.
Here are the match-by-match results:
Ames 9, Ankeny 2
Singles–Arbuckle beat Ferree, 6-3, 6-1; Raju beat O. Somers, 6-3, 6-3; Furukawa beat Lyons, 6-3, 6-3; Peng beat Parkinson, 6-3, 6-4; Riggs (An) beat Xu, 3-6, 7-5, 1-0; Tian beat Bush, 6-1, 6-4.
Doubles–Arbuckle-Raju beat O. Somers-Parkinson, 6-1, 6-1; Furukawa-Peng beat Ferree-Bush, 6-1, 6-2; Riggs-K. Somers (An) beat Xu-Tian, 7-5, 6-4; Collins-Sinclair beat Lyons-Bovee, 6-2, 6-4; Lenkaitis-Sarda beat Brown-Dunwoody, 7-6, 2-6, 1-0.