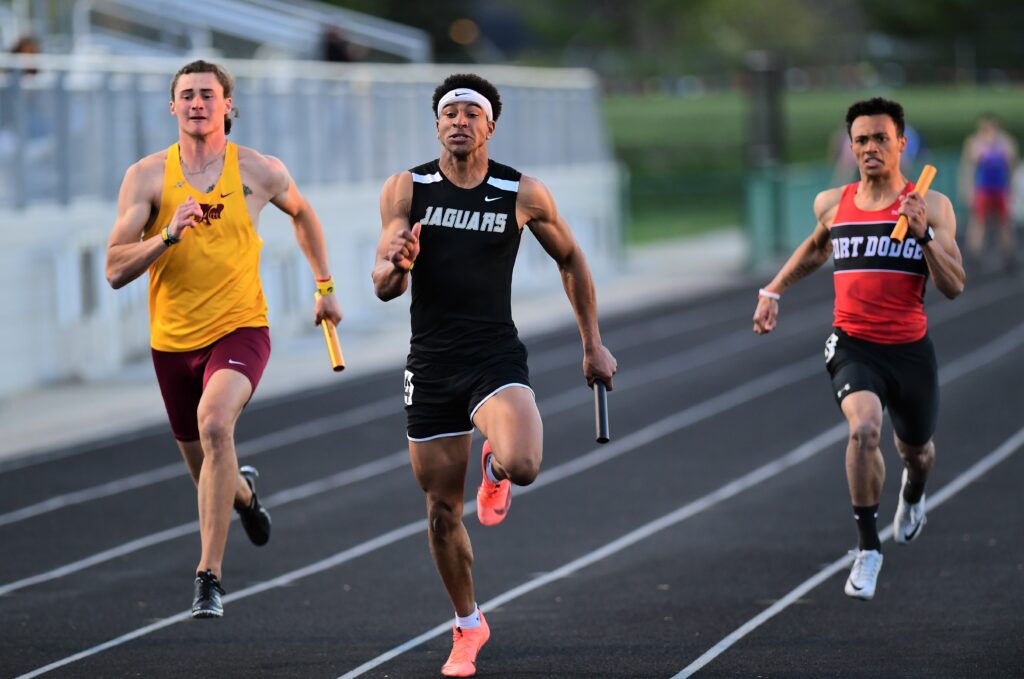 There wasn't much of a battle for the CIML Iowa Conference boys' track title.
Ankeny Centennial easily captured its first league crown in school history on Tuesday, racking up 171.5 points at Northview Stadium. The Jaguars finished 60 points ahead of runner-up Ames.
"We definitely put some guys in positions where we knew they'd have success, but I wouldn't say we did anything special in order to win," said Centennial senior Tommy Collins, who contributed to two of the Jaguars' six victories. "We need to keep in mind that it's just another track meet, and we just want to go out and run fast."
Ankeny, meanwhile, placed third in the six-team field. The Hawks scored 101 points.
"We did some great things," said Ankeny coach Nick Nelson. "We are set up and ready to make a run at the district meet and state meet. We want to give as many of our athletes the opportunity to represent Ankeny High School as we can."
Centennial scored 64 of its points in the relay events. The Jaguars won four relays and placed second in three others.
In the shuttle hurdle relay, the quartet of Dominic Berry, Kobe Naber, Jack Davis and Tyler Johnson won the race in 59.32, finishing more than 2 seconds ahead of runner-up Ankeny.
"We were definitely looking for redemption after we technically didn't finish the race at (the Drake Relays)," Johnson said. "It was just nice to get out and run a clean race, and we had a ton of fun."
Berry later won the 110 hurdles in 14.72 seconds. Johnson was running stride-for-stride to Berry's left until he clipped the final hurdle and placed third in 15.26.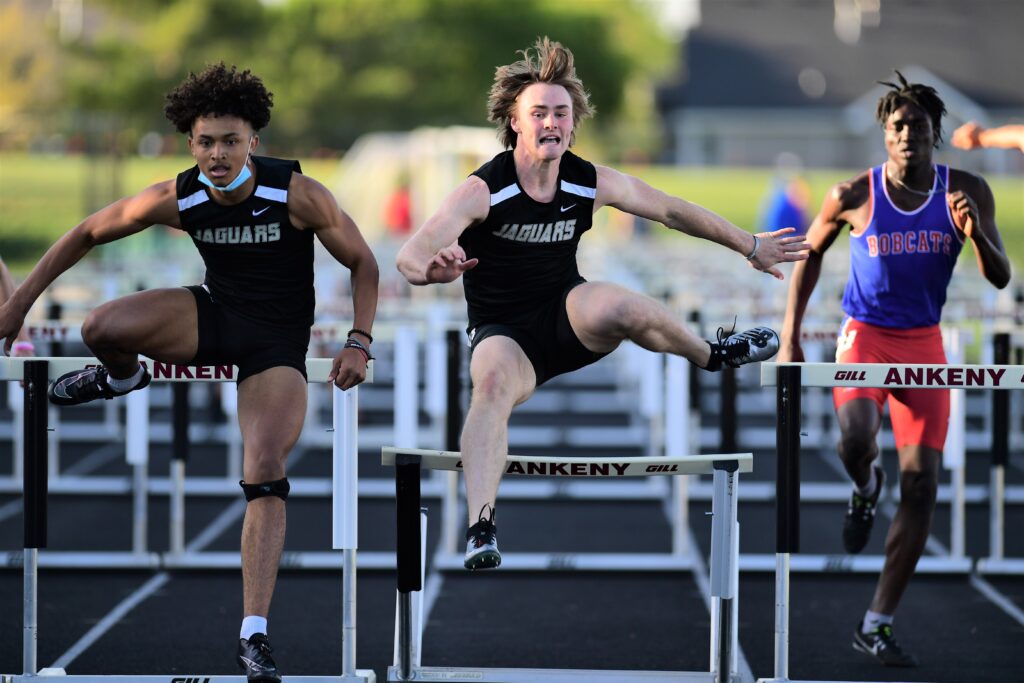 That allowed Ankeny's Carter Accola to finish second in 15.20.
"It's definitely weird being teammates with someone and then competing against each other an hour later, but we have a really competitive, friendly rivalry," Johnson said. "It helps push both of us."
Collins easily won the 400 in 50.22. Teammate Keegan Smith was third in the event in 51.50.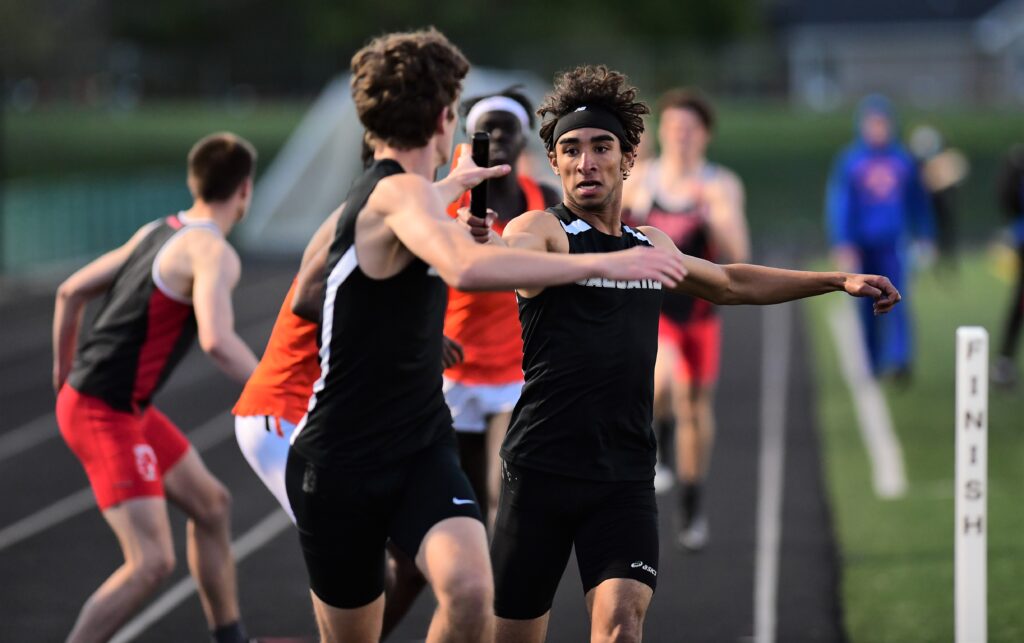 Those two later teamed up with Ryan Uhl and Michael Joensen to win the 4×400 relay. The Jaguars were clocked in 3:26.42.
Centennial edged Ankeny by .21 seconds to win the 4×100 relay. The foursome of D'Eric Smith, Berry, Nathan Wilde and Trey Porter posted a time of 43.46.
The Jaguars' other victory came in the distance medley relay. The team of Nick Severson, Trey Hansen, Zach Hansen and Karsten Peters was clocked in 3:45.16.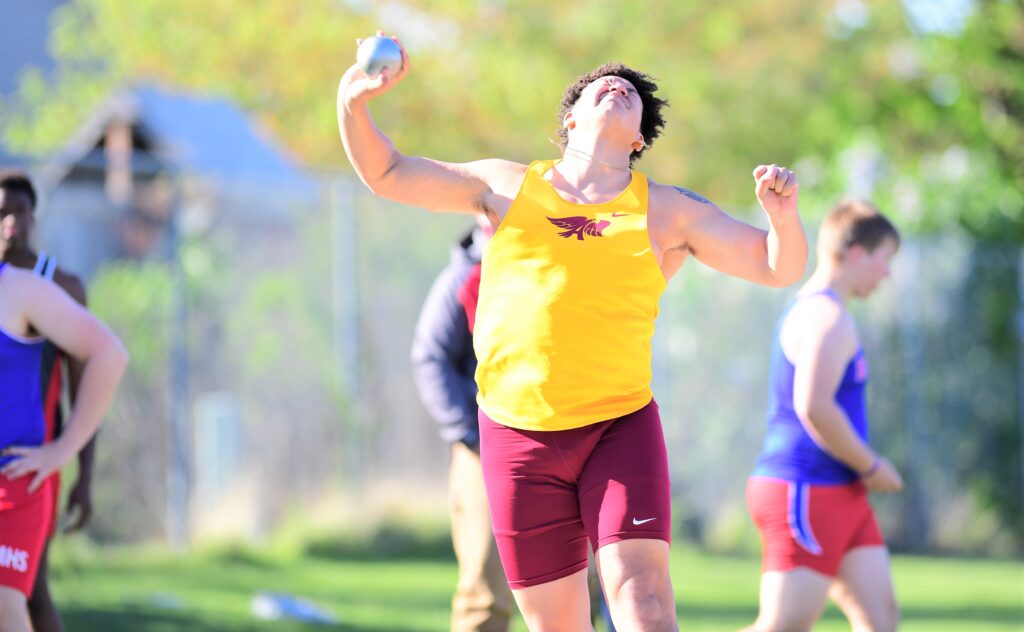 Ankeny's Justice Miller won the shot put with a throw of 49 feet. He took third in the discus with a toss of 147-9.
Teammate Mason Thompson raced to a win in the 400 hurdles, posting a time of 55.86 seconds. Centennial's Austin Jones was third in that event in 58.49.
"I was very happy with my time," Thompson said. "I was thinking that I was going to get close to 57 or 58, but once I was on the last straightaway I saw the clock and realized I could get a really good time. So I gave it all I had left in the tank and got a pretty good finish.
"That was actually the first time I had ran it this year, and it's the first time in two years. Running it at state is the end goal. With running that time my coach and I have got a lot of confidence that I'd be able to place at state and get our team points," he added.
The Hawks got a second-place finish from Cooper Cox in the long jump. He jumped 20-9.5.
Tyrese Miller was the runner-up in the 200 in 21.96. Levi Hill finished third in the 800 in 2:06.12.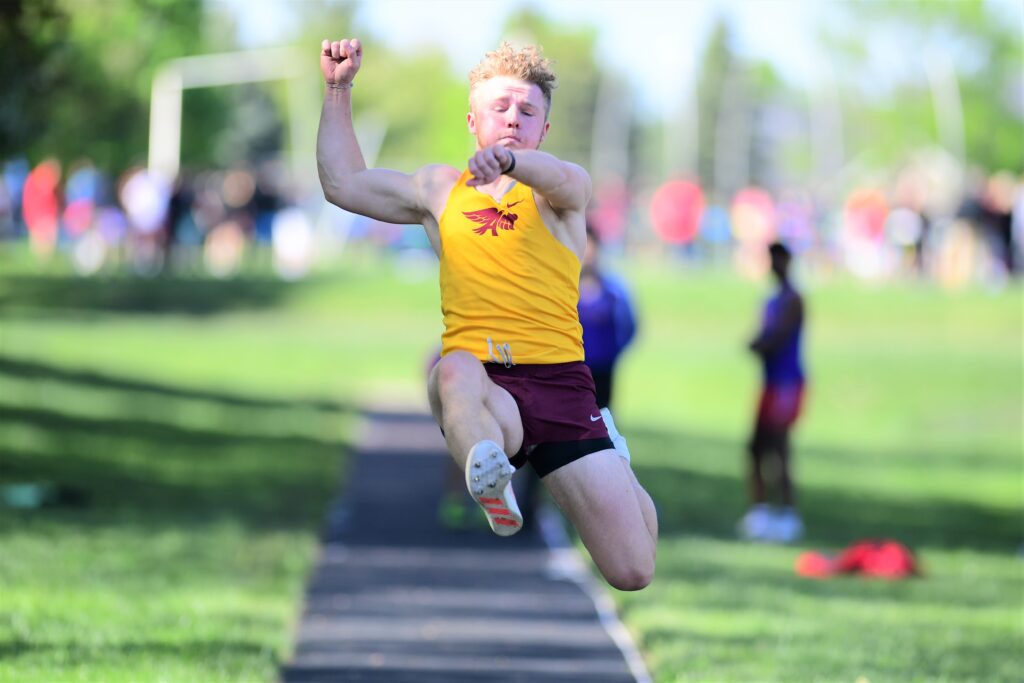 Centennial got second-place finishes from D'Eric Smith in the 100 (10.84), Connor Cunningham in the 1,600 (4:46.56) and Carter Reddel in the high jump (6-0). Porter placed third in both the 100 (11.03) and the 200 (22.20), and Gabriel Vicker took third in the 3,200 (10:31.45).
Both teams will compete in Class 4A district meets on May 13. Ankeny will go to Waukee, while Centennial will compete at Urbandale.