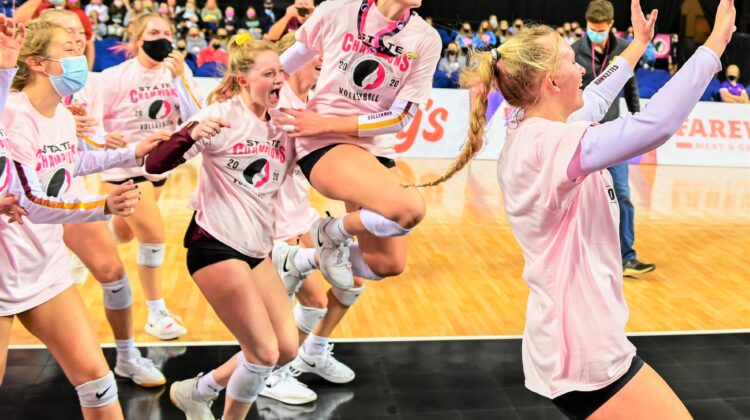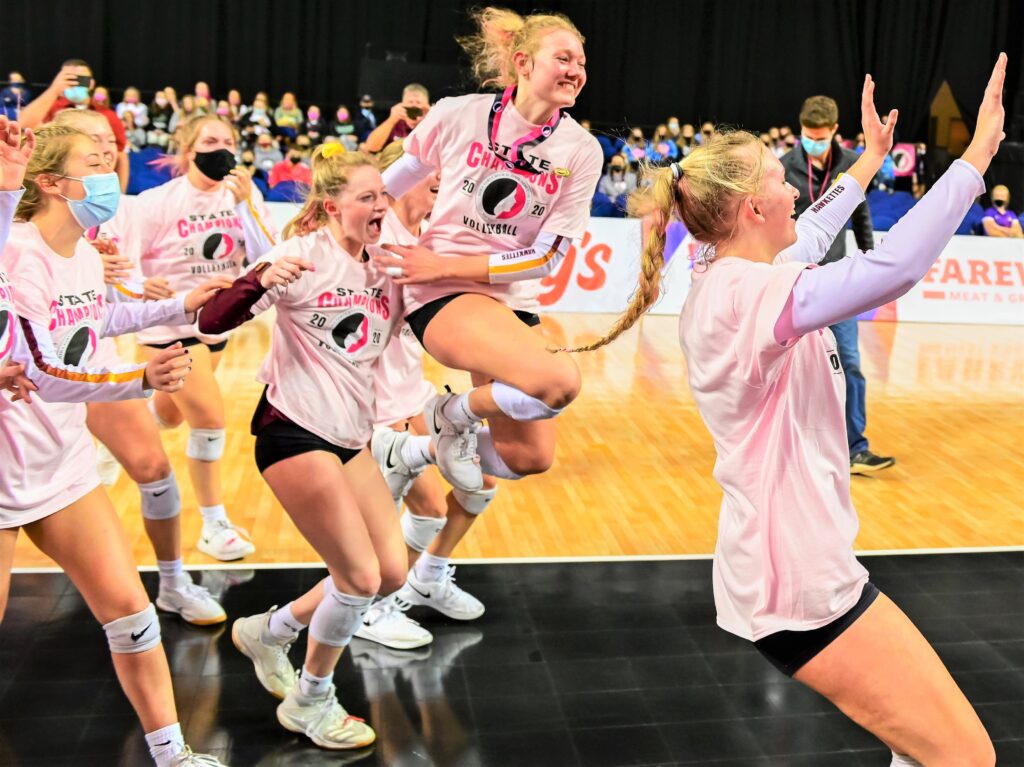 Ankeny volleyball star Phyona Schrader has added another huge award to her collection of trophies.
The senior setter has been named the Gatorade Iowa Player of the Year for 2020-21, becoming only the second Ankeny player to receive the award. Chelsey Semprini also earned the honor in 2008.
"I was sitting drinking tea with my mom this morning when (coach Dave) Whims texted the news to me, so I was about to share with my parents right away," said Schrader. "I was very honored that I got it. I was not expecting it at all but also wasn't really surprised either, if that makes sense."
In its 36th year of honoring the nation's best high school athletes, Gatorade recognizes not only outstanding athletic excellence, but also high standards of academic achievement and exemplary character demonstrated on and off the court. Schrader is now a finalist for the prestigious Gatorade National Player of the Year award to be announced later this month.
The Notre Dame recruit led Ankeny to the Class 5A state championship last fall. She was selected the captain of the all-tournament team.
Schrader helped the Hawkettes to a 22-2 record. She was a repeat selection to the Elite all-state team and was named the state's player of the year by the Iowa Girls' Coaches Association.
"What an honor (for me) to have coached Phyona these past two years," said Whims. "She was self-motivated and dedicated to the sport of volleyball. She trained all year around and even trained after practice. I have had many great players to coach; however, Phyona has to rank at the top of the long list."
Schrader racked up 601 assists and 172 kills while posting a .363 hitting percentage as a senior. She also had 63 blocks, 163 digs and 50 aces.
"Phyona is phenomenal," Ankeny Centennial coach Jessica Rinehart said in a press release from Gatorade. "She can do it all—set, hit, pass, serve. Whenever her team needed a point, she found a way. She really put her team on her back on the way to a championship."
Schrader, who was an Honorable Mention All-American by VolleyballMag.com, is also a talented cellist who has volunteered locally on behalf of youth volleyball programs. She has maintained a 4.02 GPA in the classroom.
"I was one fortunate coach to have a player like her in the gym to set the example before other players," Whims said. "Others saw her qualities and work ethic and gave the same effort. She was a great, silent leader, but she spoke up when she needed to."
Through Gatorade's cause marketing platform "Play it Forward," Schrader has the opportunity to award a $1,000 grant to a local or national youth sports organization of her choosing.