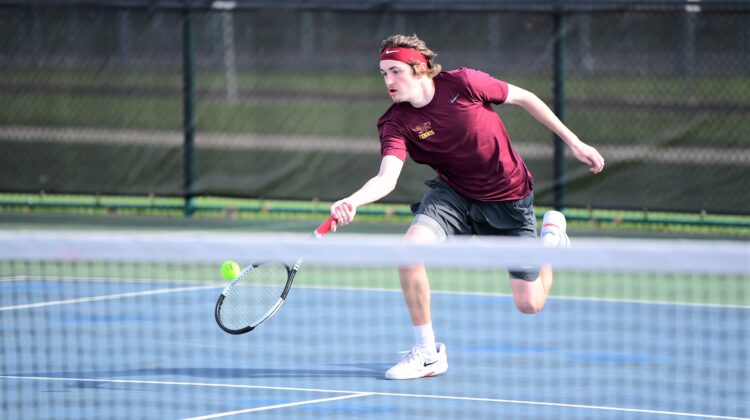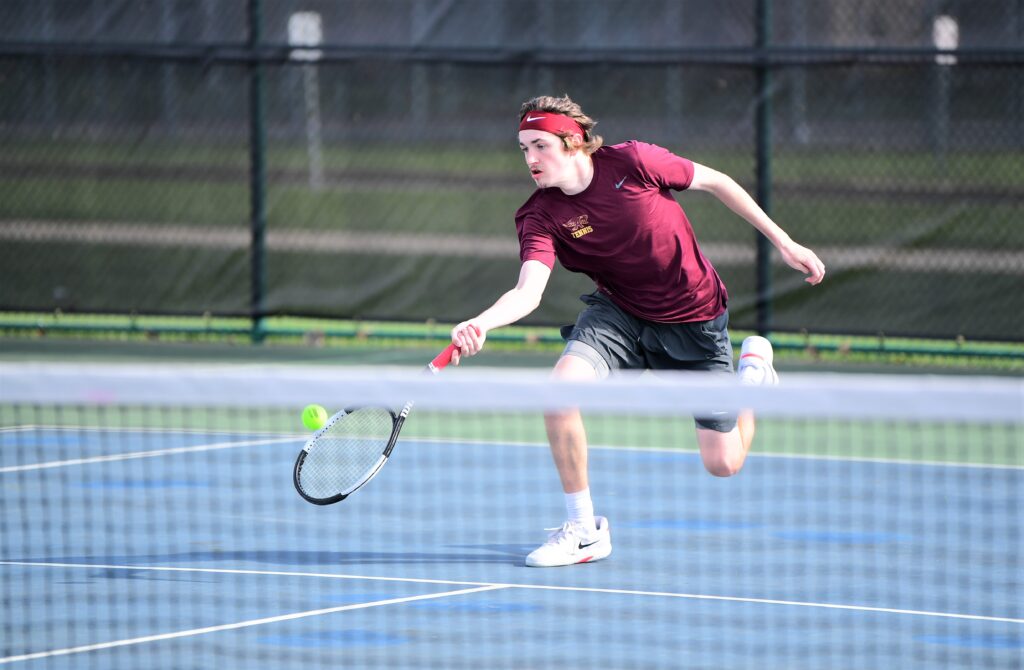 The Ankeny boys' tennis team closed out its regular season on Thursday with an 8-3 loss at Mason City.
Sam Parkinson provided the Hawks' lone victory in singles. He posted a 6-3, 6-1 win over Lane Kruger at the No. 4 position.
Ankeny's No. 4 doubles team of Mason Lyons and Ethan Bovee defeated Ben Lorence and Aidan Thompson, 6-4, 6-3. The No. 5 duo of Jaden Brown and Easton Dunwoody posted a 6-4, 6-1 victory over Paul and Sam Fabian.
Mason City won both matches that went to a decisive third set. The Mohawks also won two other close matches.
"It was another tough day, but with a little luck it could have been 6-5 (in our favor)," said Ankeny coach Ron Miller.
Mason City finished 3-2 in the CIML Iowa Conference and improved to 8-3 overall. Ankeny's records dropped to 1-4 and 3-8.
The Hawks will host a Class 2A district tournament on Wednesday. Waukee will be among the teams in the field.
"This is a great group of boys who never give up," Miller said.
Here are the match-by-match results:
Mason City 8, Ankeny 3
Singles–R. Kruger beat Ferree, 6-0, 6-0; Rodning beat Lyons, 6-1, 4-6, 10-6; Yarahmadi beat O. Somers, 7-5, 6-4; Parkinson (A) beat L. Kruger, 6-3, 6-1; Mulholland beat Riggs, 6-3, 6-0; Wickman beat K. Somers, 0-6, 6-2, 10-8.
Doubles–R. Kruger-Rodning beat O. Somers-Parkinson, 6-4, 7-5; Yarahmadi-L. Kruger beat Ferree-Bush, 6-1, 6-4; Mulholland-Wickman beat Riggs-K. Somers, 6-4, 6-1; Lyons-Bovee (A) beat Lorence-Thompson, 6-4, 6-3; Brown-Dunwoody (A) beat P. Fabian-S. Fabian, 6-4, 6-1.