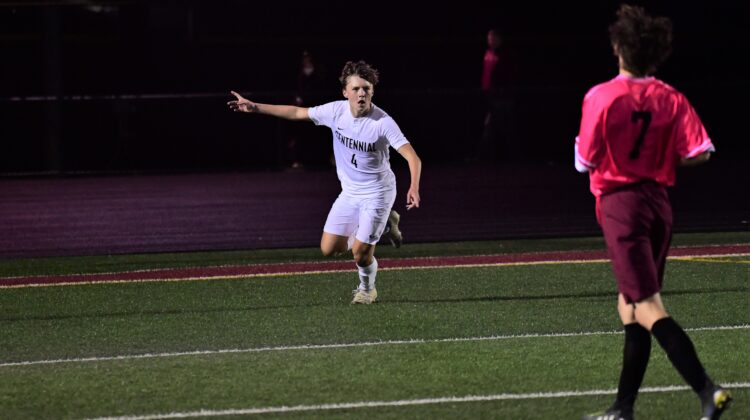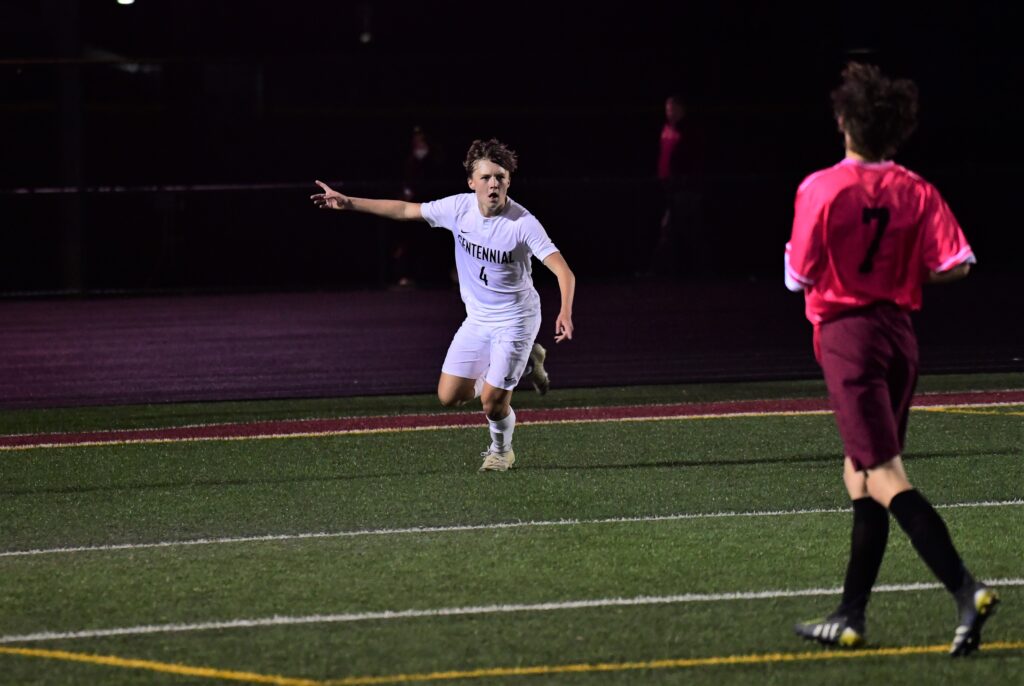 The Ankeny Centennial boys' soccer team overcame a slow start in Friday's game against visiting Des Moines East.
After a scoreless first half, the 11th-ranked Jaguars found the net three times in the second half to post a 3-0 victory in the non-conference contest.
Centennial improved its record to 10-4 on the season. The Scarlets dropped to 9-5.
"We made some tactical adjustments at halftime and went back to our normal starters," said Centennial coach Brian Duax. "I don't know if East crossed the half in the second half. We totally dominated them."
On Senior Night, Duax opened the game with 10 seniors in his starting lineup. Neither team generated much of an offensive threat in the first half.
"Our seniors did well, but it was a little bit of a formation breakdown by myself, to be honest," Duax said. "East played a little bit of a different style than they had in the film I watched. It wasn't that East was really dangerous, but we weren't either. It was kind of a game that was played in the middle of the field with very little action going either way for the most part.
"They were really good at keeping the ball and going side-to-side, and we were just chasing them," he added.
After making some adjustments, the Jaguars dominated the rest of the way. Michael Poitry, one of the team's seniors, scored a pair of goals in the second half.
Freshman Andrew Heckenliable added another goal. It was his team-leading 15th goal of the season.
Ty Duax, Jackson Helmkamp and Spencer Thiele each had an assist in the win.
"We were attacking them wide and then getting balls into the box," Duax said. "It was a much better performance in the second half."