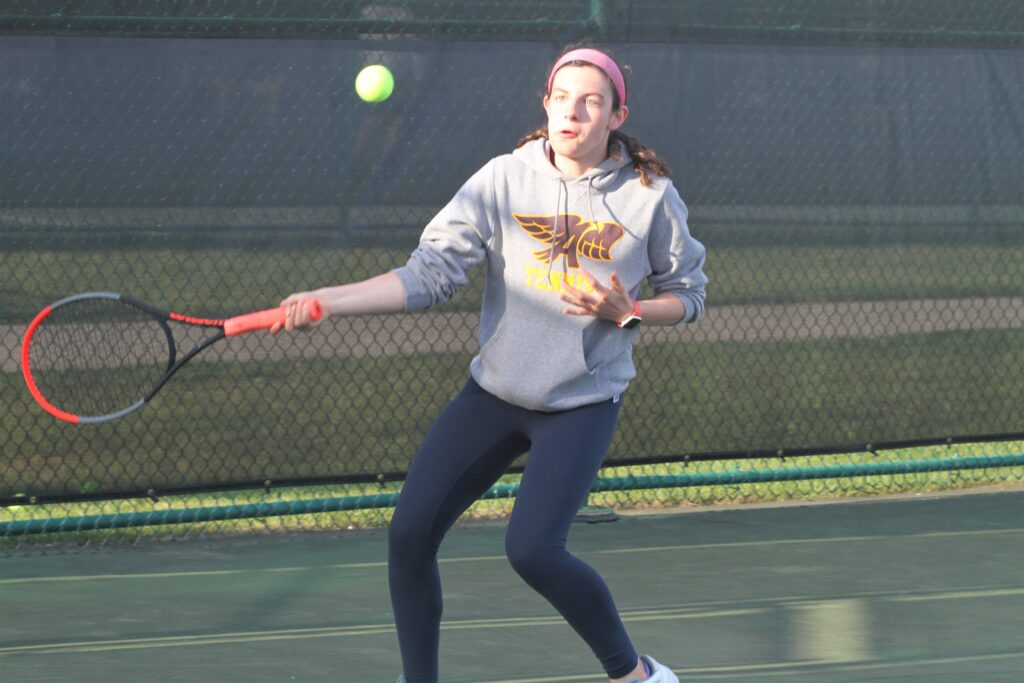 The Ankeny girls' tennis team defeated two of its three opponents at the Ankeny Invitational on Friday.
The Hawkettes opened the round-robin event with a 9-2 victory over Marshalltown. They defeated the Bobcats by the same score on April 29 at Marshalltown.
Ankeny then followed with an 8-3 win over Southeast Polk before losing to Urbandale, 10-1, in its finale. The Hawkettes are now 7-6 on the season.
"It was a fun day with three meets in just over six hours," said Ankeny coach Steve Smith. "It was great interacting with three great coaches and teams."
Tori Johnson won her first career singles match in the win over Marshalltown. She posted an 8-4 victory over Emily Diggins at the No. 6 position.
The meet against Southeast Polk was tied at 3-3 after singles play. The Hawkettes then swept the five doubles matches.
"Friday was a chance to mix up our lineups in preparation for regionals," Smith said. "Abby Johnson and Anna Schmitz had a big win at No. 1 doubles against Southeast Polk, which was a doubles team made up of two future college tennis players next year–one at Wartburg and one at Iowa Central. It was great to sweep the doubles against Southeast Polk."
The No. 2 doubles team of Megan Sommerfeld and Sydney Otto provided Ankeny's lone win against Urbandale. They posted an 8-3 victory.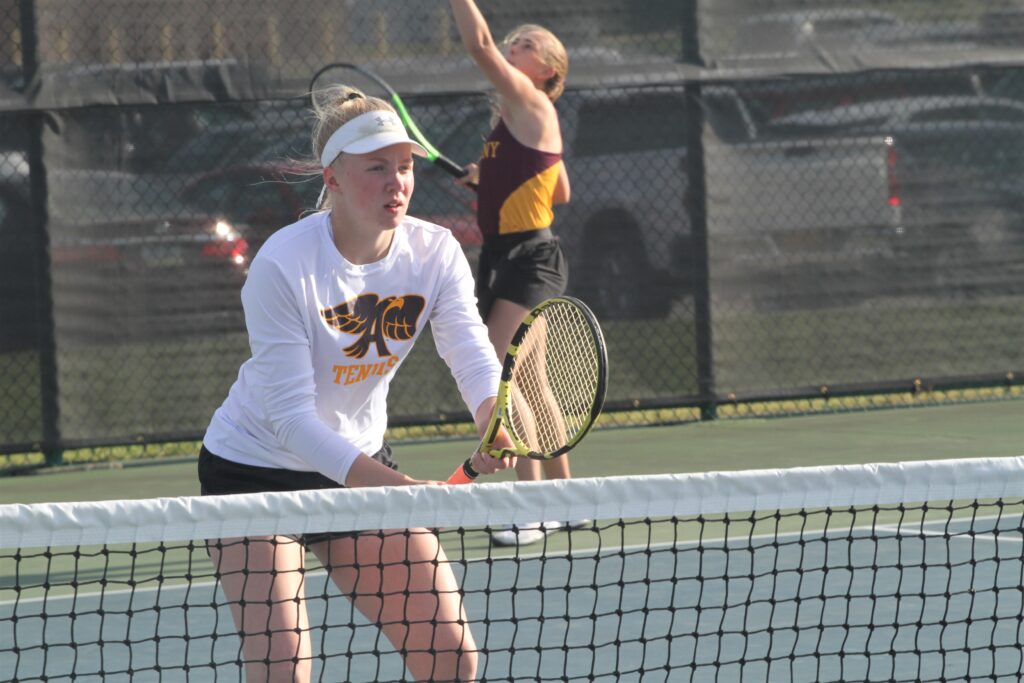 Ankeny 8, Mason City 3
The Hawkettes also defeated visiting Mason City in a CIML Iowa Conference dual meet on Thursday. They finished with a 3-2 record in the league, while the Mohawks' records dropped to 2-3 and 4-3.
Ankeny won four of the six singles matches and four of the five doubles matches.
Here are the match-by-match results:
Singles–Barkema (MC) beat Sommerfeld, 6-4, 6-4; Matthews (MC) beat A. Johnson, 6-1, 6-2; Schmitz beat Callanan, 6-1, 6-2; Rolow beat Brick, 5-7, 6-3, 10-3; Brumm beat Read, 6-4, 6-1; Otto beat Latham, 6-1, 6-1.
Doubles–Barkema-Matthews (MC) beat Sommerfeld-A. Johnson, 6-1, 6-2; Schmitz-Otto beat Callanan-Brick, 6-3, 6-1; Rolow-T. Johnson beat Read-Latham, 6-0, 6-2; Byrnes-O. Johnson beat (names unavailable), 6-1, 6-4; Laib-Osburn beat Pope-Leet, 6-0, 6-1.