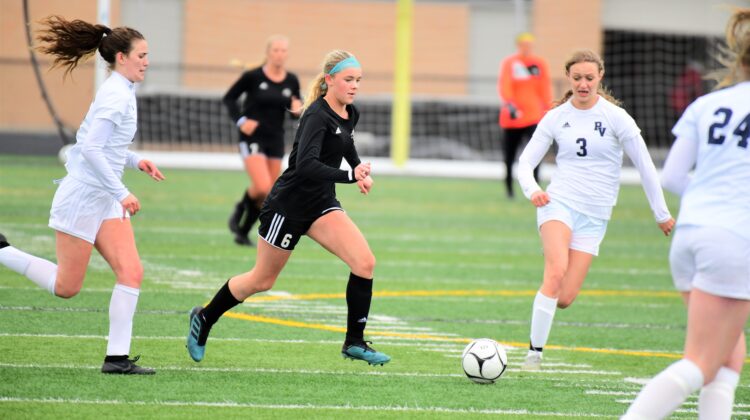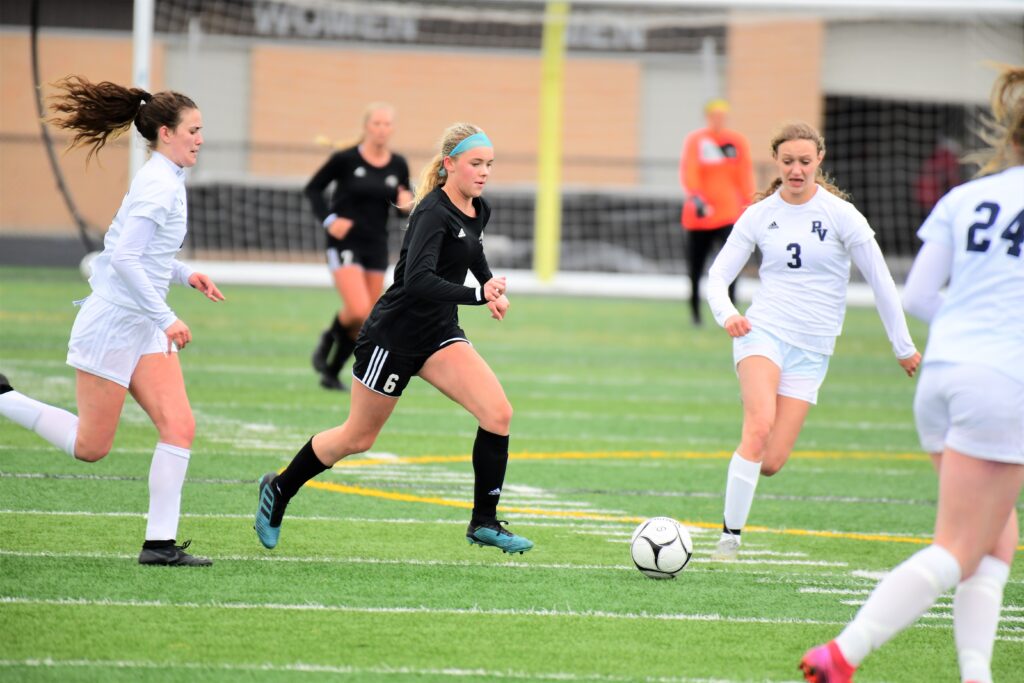 After taking over the No. 1 spot in the latest Class 3A rankings, the Ankeny Centennial girls' soccer team rolled to another impressive victory on Friday.
The Jaguars routed Des Moines East, 10-0, in a non-conference game at Cownie Park. They raised their record to 10-1, while the Scarlets fell to 3-9.
It was the eighth consecutive shutout for Centennial, which has outscored its opponents by a 57-0 margin during that stretch.
"It was a solid performance," said Centennial coach Chris Allen. "I didn't want our girls to overlook East in any way, and I thought we made some good adjustments just in terms of our mentality. We saw a half that we could be proud of."
The Jaguars built a 6-0 halftime lead. They then added four more goals in the second half to end the game via the mercy rule.
Elizabeth Overberg led the way, racking up four goals and an assist in the win.
"I just really admired what she brought to that game," Allen said of Overberg. "She just knows she's going to be a dominant player, but she didn't step down her intensity at all. She was showing leadership and working to hold her teammates accountable. She approached it like she would any other game that we play."
Alanna Pennington and Izzy Sash each had two goals for Centennial. Meghan White chipped in a goal and an assist, while Macy Epp and Macie Langstraat each added an assist.
Aly Jumper, who has been the Jaguars' primary goalkeeper this season, scored the team's other goal. She got a chance to play in the field as Teagan Hall and Kate Bergan took over the goalkeeping duties.
Centennial is hoping to be back at Cownie Park next month for the state tournament.
"It was super important to get out there and have a chance to play on those fields, which are in great shape right now," Allen said.