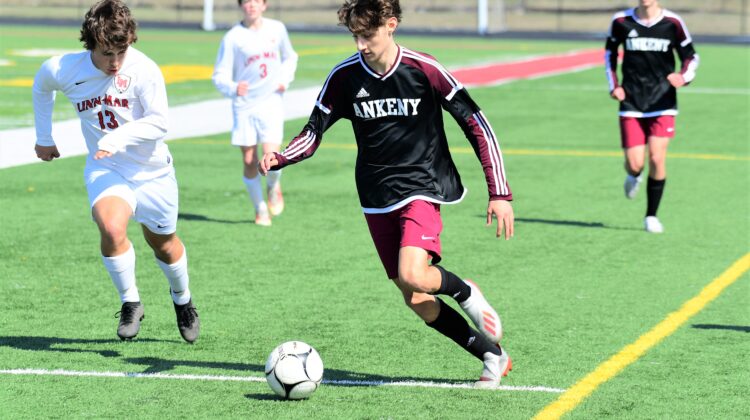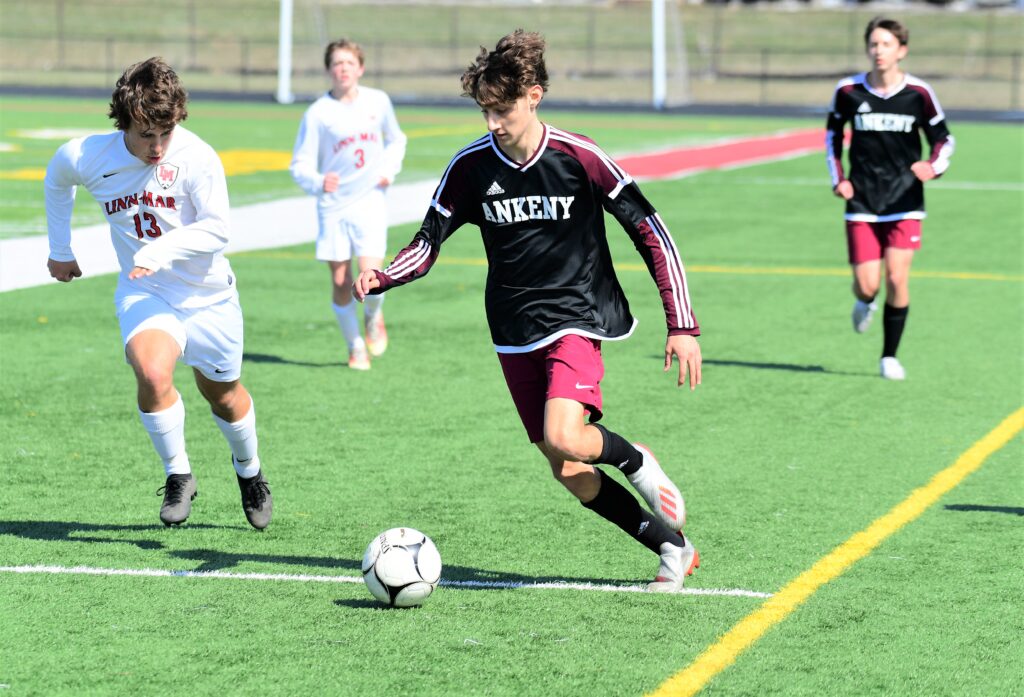 A pair of goals in a 5-minute span wasn't enough to lift the Ankeny boys' soccer team to a non-conference victory on Friday at Johnston.
The 10th-ranked Hawks scored twice midway through the first half to build a 2-0 lead, but No. 8 Johnston later tied the game in the second half and eventually posted a 3-2 win in a shootout. The Dragons won the shootout by a 4-2 margin.
"They brought in their key guy, Wilmont (Manneh), and honestly things didn't change a whole lot," said Ankeny coach Marcus Varnum. "We kept the same game plan and we were executing it well, but they were peppering us and they got two good chances. We've just got to tip our cap to them. They're a good side, and they're very similar to the kind of sides that we'll probably see down the road in substate."
Ankeny appeared to be in control at the half. The Hawks took a 1-0 lead in the 21st minute when Conor Wahlberg converted a penalty kick after Mason Yeatts drew a foul in the box.
Then, just 5 minutes later, Ankeny added another goal when Avry Olson headed a pass from Yeatts into the net.
"It was a good feeling," Varnum said. "But we knew they were still within reach, and the game wasn't done yet."
Johnston got on the board about 5 minutes into the second half on an own goal. The ball deflected off Ankeny defender Kwaku Kwarteng and into the net.
The Dragons then tied the game with 16 minutes left, forcing overtime and the ensuing shootout to decide the outcome.
Manneh, who leads Johnston with 16 goals on the season, provided a spark.
"He's a very fast, strong, skillful forward," Varnum said. "He didn't play much in the first half, if at all, because of an injury. But they go forward and they go fast, and when he came back in, they amped up that same style to another level."
In the shootout, Ankeny goalkeeper Kyle Pederson made a great save on the Dragons' first shot. But Johnston then connected on its next four tries, while the Hawks misfired on a couple of shots.
The Dragons raised their record to 11-2. Ankeny dropped to 9-4, losing back-to-back games for the first time this season.