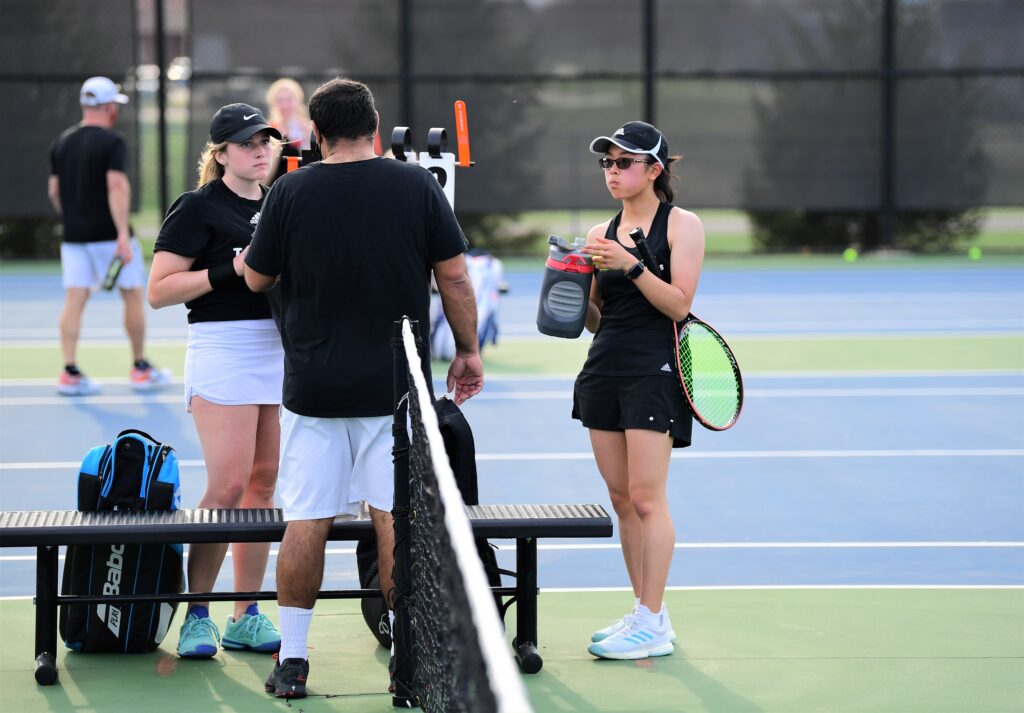 The Ankeny Centennial girls' tennis team placed third in the Valley Invitational on Friday.
The tournament featured five of the state's top six teams in Class 2A–No. 2 Dowling Catholic, No. 3 Cedar Falls, No. 4 Centennial, No. 5 Valley and No. 6 Waukee. Johnston also participated.
Cedar Falls got individual titles from Mira Keeran and Maya Mallavarapu as the Tigers captured the team crown. Both Keeran and Mallavarapu went 5-0 on the day.
Keeran recorded huge wins over two of the state's top players, Abbie Peterson of Centennial and Allison Szalay of Dowling. Mallavarapu swept three of her opponents and lost just six games overall.
The Jaguars also dropped a 7-4 decision at Dowling in a non-conference dual meet on Thursday. They fell to 6-2 on the season.