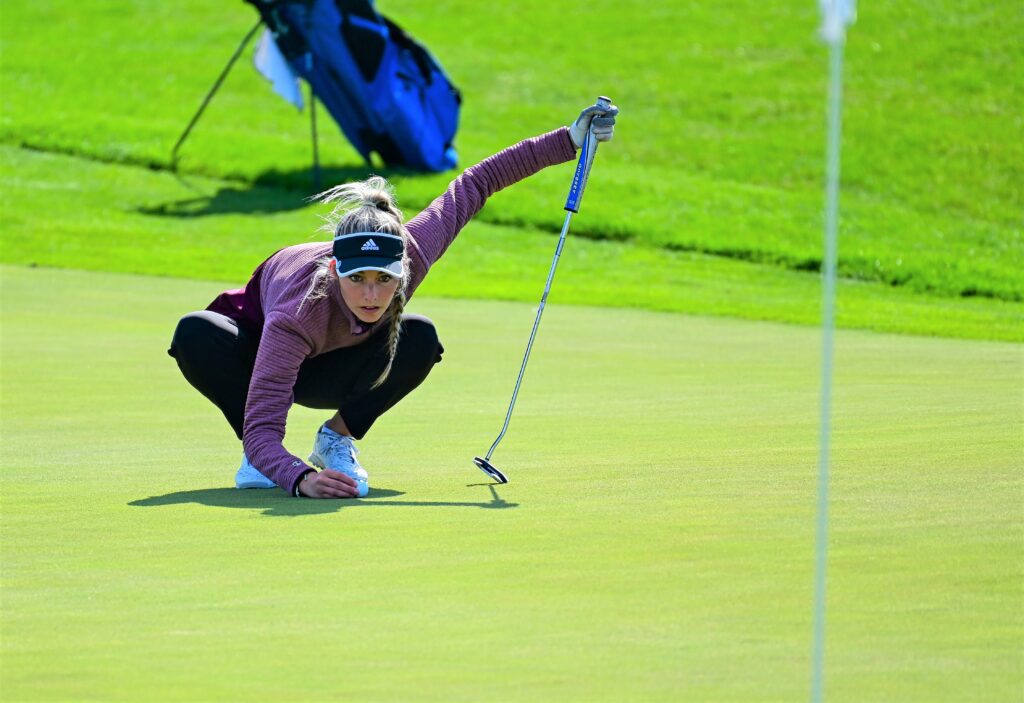 Monday's Waukee Invitational at Beaver Creek Golf Club in Grimes featured some of the state's top girls' golf teams.
Valley, the Class 4A state champion in 2019, won the meet with a 315 total. The Tigers lead the state with an average score of 328.1.
Washington placed second in the 13-team field with a 330, while Van Meter took third with a 367. Those two teams are ranked among the state's top 10 squads, regardless of class.
Ankeny placed seventh with a 380 total.
"All of the girls played well today!" said Ankeny coach Seth Hagarty. "We finally got a relatively calm day, and we certainly took advantage of that! We had multiple birdies across the team that certainly helped all of our scores. We have been focused on what it's going to take to qualify for state and have set goals every time we tee it up. I am very proud of how hard the girls have been working, and that hard work is starting to pay off on the course! Hopefully, this will give us a lot of momentum going into our conference tournament next week and the regional tournament two weeks from today!"
Ankeny Centennial, meanwhile, shot a 400 to finish 11th.
"I am happy with our progress this year," said Centennial coach John Petersen. "Our goal was to break 400 again–we didn't break it, but we hit it exactly. I was very excited that for the first meet this year we had three golfers shoot under 100. It was the first time most of our girls played the course."
The Hawkettes were led by Jaci Webb, who carded an 8-over-par 80 to place eighth in a field of 75 players. She had a 1-under 35 on the front nine, including birdies on the No. 5 and 8 holes.
"I was thrilled to finally shoot under par for the first time," Webb said. "I'm a little upset about my back nine, but I am happy to have finally have placed in the Waukee Invite."
Payton Drefke shot a 92 to lead the Jaguars, earning a 17th-place finish. She birdied the par-4, No. 7 hole.
Ankeny's Gabby Schnepf fired a 97, while Naomi SchraderBachar had a 98. Gia Blaser shot a 105, Olivia Froehlich had a 114, and Abby North added a 122.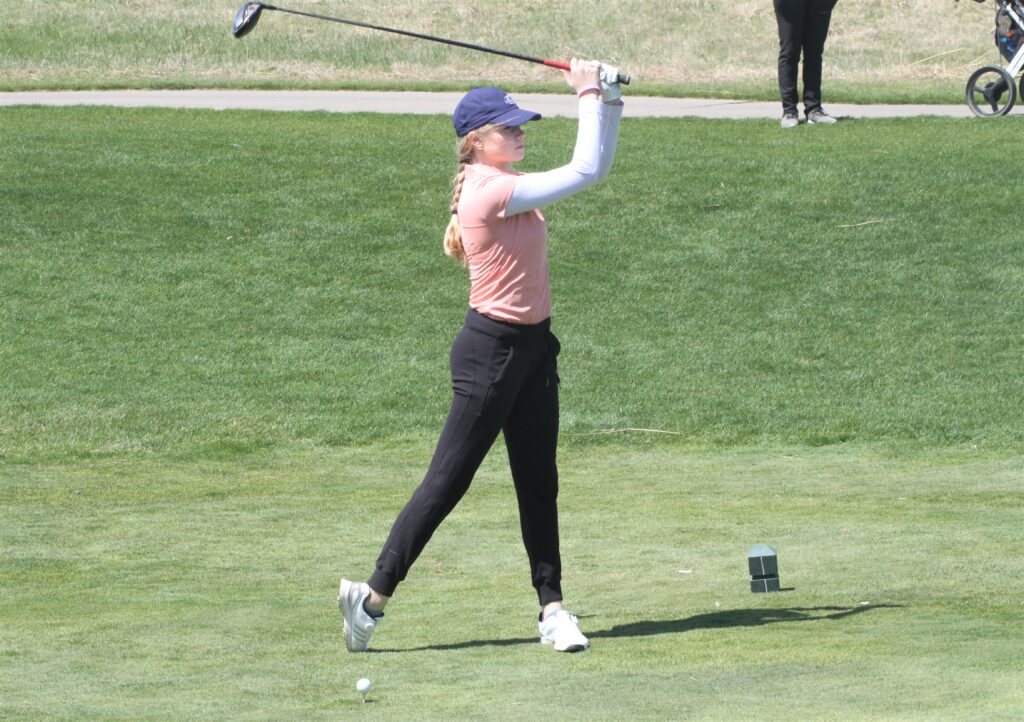 Centennial's Kaitlyn Ault and Vivian Wilson each carded a 99. Wilson's previous best was a 103 in the Dragon Invitational a week ago at Jester Park.
"I was very excited to break 100 as it was a personal best for me," Wilson said. "A key to success for me was to stay focused throughout my round. Having concentration and focus is a key to having good contact with the ball. Even though I had a personal best, my goal is to get my score lower and lower each time I compete."
Olivia Joensen shot a 110 for the Jaguars. Grace Miller had a 112, and Samantha Lazear finished with a 125.
Marshalltown's Amber Henson captured medalist honors with a 73. Anna Nacos of Washington was the runner-up with a 74.
Both Ankeny and Centennial will be back in action on Tuesday. The Hawkettes will host a CIML Iowa Conference dual meet against Mason City at Otter Creek, while the Jaguars will travel to Ames for a conference dual meet against the Little Cyclones at Veenker Golf Course.