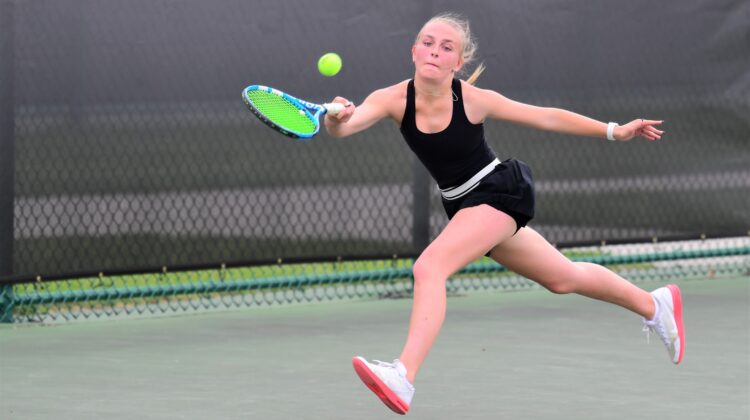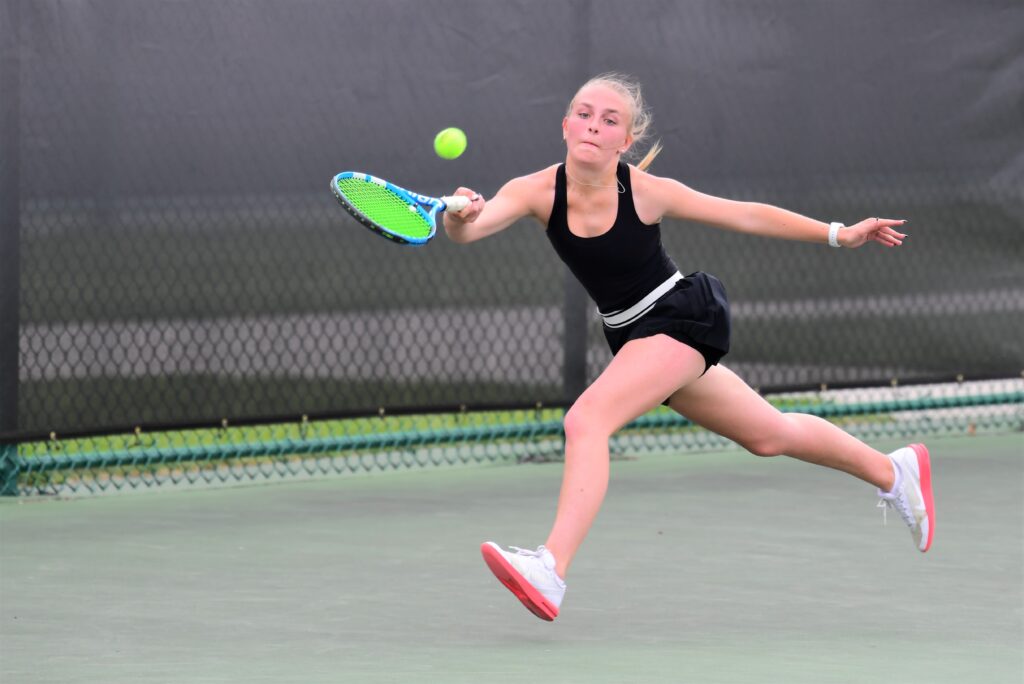 The Ankeny Centennial girls' tennis team has some bigger goals in mind.
The fourth-ranked Jaguars captured the CIML Iowa Conference title with an 11-0 victory at Fort Dodge on Monday, but senior Jordyn Gustafson said the team is already looking ahead to the postseason.
"We went into the season knowing we had a lot of potential with a strong team," Gustafson said. "I wouldn't necessarily say the conference title was our goal, but our focus is to be successful in the postseason, so this title is definitely a step in the right direction. This is the deepest team that I have been a part of, so I am excited to see what the postseason has to hold for us.
"Overall, our biggest goals are still ahead of us," she added.
Centennial posted its fifth shutout of the season. The Jaguars finished 5-0 in the conference and improved to 7-2 overall, while Fort Dodge's records dropped to 0-4 and 0-9.
Centennial will return to Fort Dodge on May 19 for a Class 2A regional singles and doubles tournament. The host Dodgers, Mason City, Sioux City East, Sioux City North and Sioux City West will be the other teams in the field.
The Jaguars will then play Des Moines East/Hoover or Des Moines Roosevelt in the semifinals of a Class 2A regional team tournament on May 22 at Ames at 9 a.m. Ames will play Sioux City North or Sioux City West in the other semifinal, with the two winners to meet in the regional final at 1 p.m.