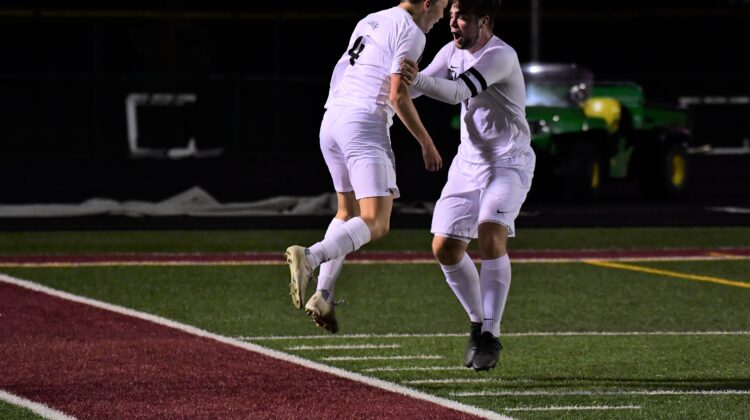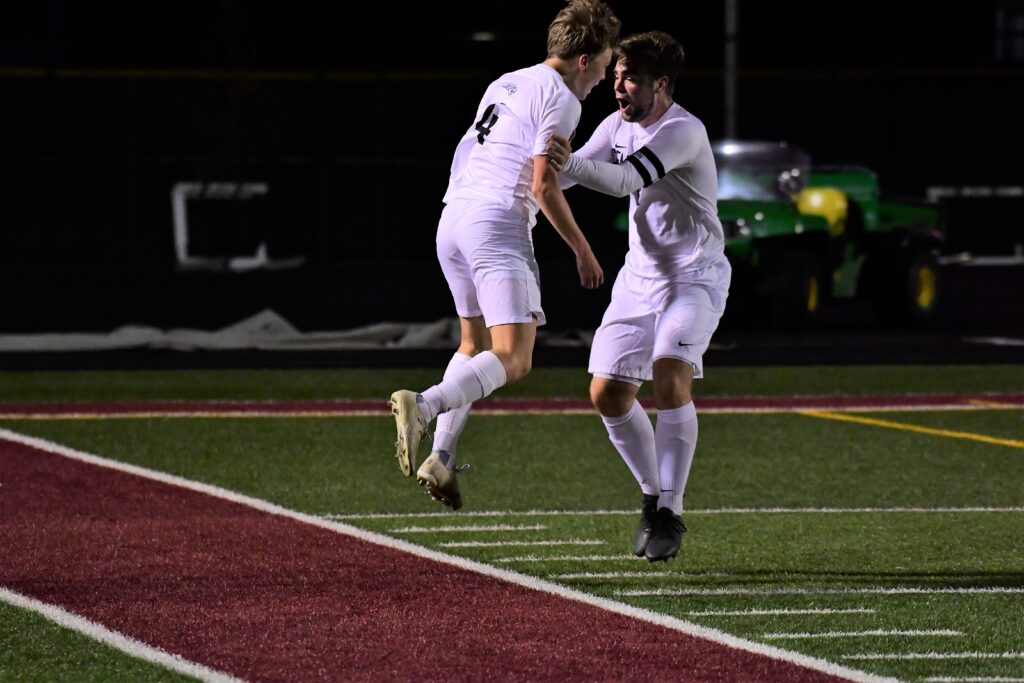 The Ankeny Centennial boys' soccer team clinched at least a share of the CIML Iowa Conference title with a 2-0 victory at Ames on Tuesday.
The 11th-ranked Jaguars improved to 4-0 in the league and 11-4 overall, while Ames' records dropped to 3-1 and 5-7. The Little Cyclones could still finish in a tie atop the conference standings, but Centennial would own the head-to-head tiebreaker.
"I have one goal and one goal in mind," Centennial coach Brian Duax said, referring to a state championship. "But I did mention (the conference title) to the boys today. I thought it might motivate them a little bit, but again, that's not our goal."
The Jaguars dominated Tuesday's game. Centennial goalkeeper Jonathon Stockwell made just two saves.
"They were never really dangerous," Duax said. "It was a good performance keeping a clean sheet and not giving them very many chances. I just wish we would take advantage of more of our opportunities."
Centennial took a 1-0 lead when Emmanuel Reichart scored off an assist by Ty Duax in the 21st minute. It was Reichart's seventh goal of the season and Duax's team-leading ninth assist.
Coach Duax said the Little Cyclones also contributed to the goal.
"It was a blunder by them," he said. "They basically gave the ball to Eman. He took a touch and put it away."
Duax later scored his fourth goal of the season in the 48th minute. He was assisted by fellow freshman Andrew Heckenliable.
"Ames was difficult to break down because they played like a 4-5-1 and there was no space to get in behind them," coach Duax said. "We had to spread them out width-wise instead of vertical. We started to do better at that in the second half."
Still, the Jaguars missed too many scoring opportunities. They finished with 15 shots, eight of them on goal.
"It reminded me a lot of the Linn-Mar or Bettendorf games," Duax said. "We were the better side. We really controlled the game. We gave them very few chances. We just couldn't finish our chances. It could have easily been 4-0 or 5-0 at halftime.
"Soccer is one of those games where until you put your chances away, anything can happen," he added.
The Jaguars will travel to Mason City on Friday to play the Mohawks (1-3, 4-9) in their conference finale.