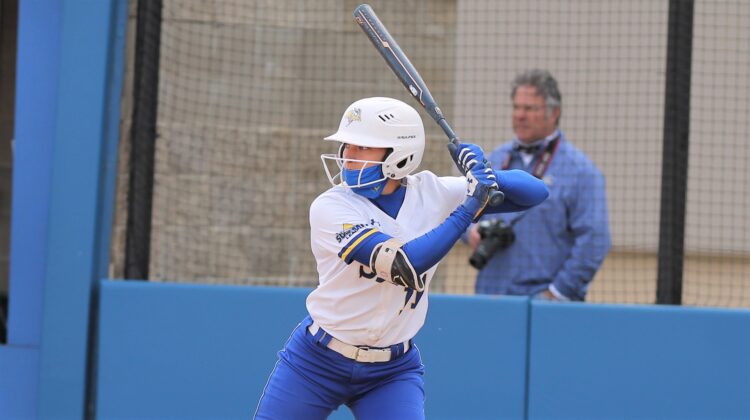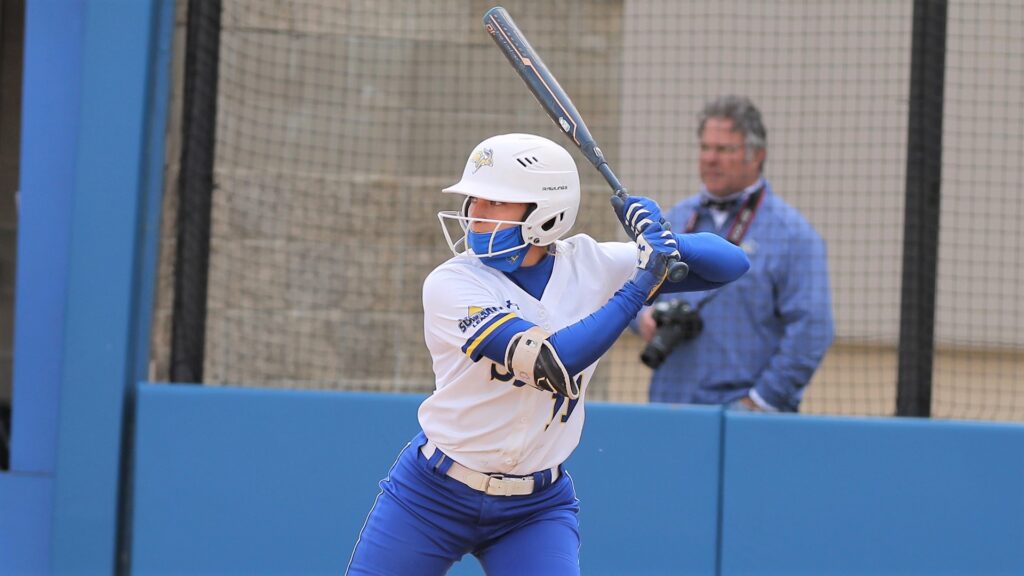 Former Ankeny softball star Peyton Daugherty continues to be a hitting machine.
The South Dakota State junior leftfielder has been named to the 2021 All-Summit League softball team, which was announced on Tuesday. She landed a spot on the second team.
Daugherty, who was an all-state shortstop at Ankeny, ranked second in the league with 53 hits, 38 runs scored and 17 stolen bases while hitting out of the leadoff spot. She batted .358 during the regular season.
Daugherty helped South Dakota State to the Summit League regular season title. She was one of nine Jackrabbits to earn all-league honors.
Catcher Allison Yoder, a sophomore from Urbandale, was among the other players honored. She was a first-team pick.
South Dakota State's Krista Wood was named the Summit League Coach of the Year. She guided the Jackrabbits to a 38-5 record and their first-ever conference title.
The 2021 Summit League Championship begins Wednesday in Fargo, N.D. The Jackrabbits received a first-round bye and will play at noon Thursday against the winner of Wednesday's play-in game between fourth-seed Kansas City and No. 5 South Dakota.
The double-elimination tournament runs through Saturday.