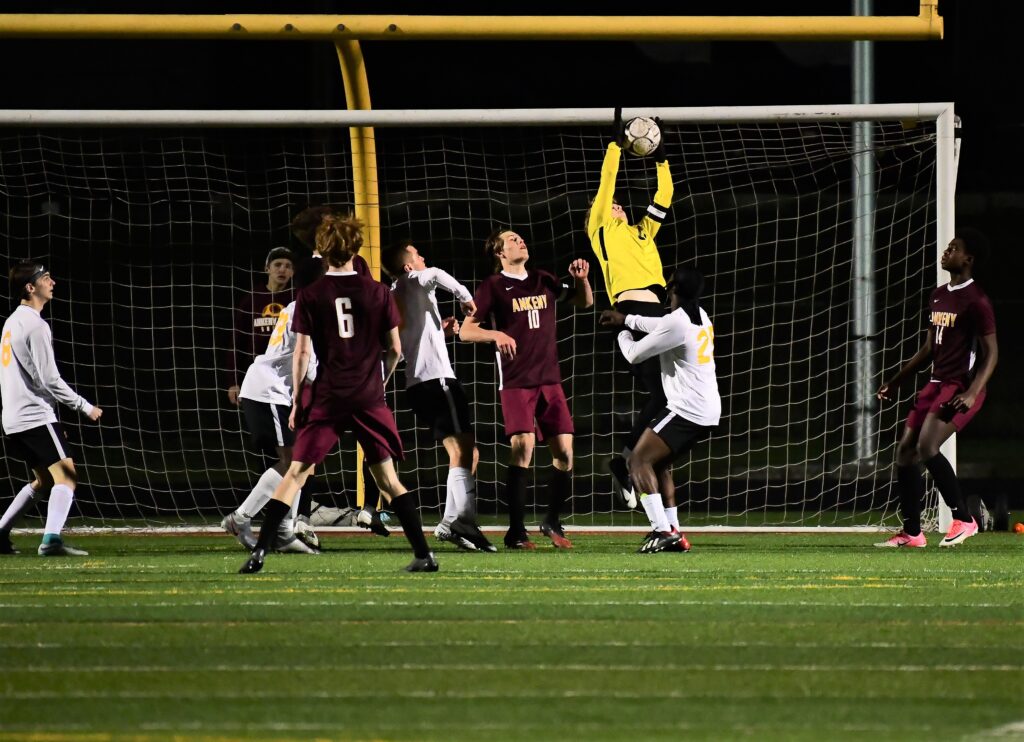 Marshalltown's grass soccer field is considered by most coaches throughout the CIML as the worst playing surface in the league.
Ankeny boys' coach Marcus Varnum refused to blame the field, however, for his team's 3-0 loss to the Bobcats on Tuesday.
"You hate to really blame it on that, because I think the boys brought the energy and the efforts," Varnum said. "But adjusting going from turf to a long, narrow, grass field is hard. There were spurts of it when our soccer was coming out and we were getting chances, but we couldn't quite get our feet under us. And once they got a couple of goals in the first half, we started getting a little frustrated."
Richard Toe scored two goals for Marshalltown, increasing his team-high total to 12 on the season. The Bobcats have won four of their last five games since dropping a 9-2 decision at Ankeny Centennial on April 29.
Marshalltown coach Scott Johannes recently changed up his team's formation, which at times featured just one player in the center of midfield, according to the Marshalltown Times-Republican.
"Last weekend in Mason City we played around with a different formation," Johannes told the Times-Republican. "We stuck with it tonight. It was really an experiment; I can't give out my secret."
It was the third straight loss for the 10th-ranked Hawks, who dropped to 2-2 in the CIML Iowa Conference and 9-5 overall. Marshalltown improved its records to 2-2 and 8-8.
"I don't want to take anything away from Marshalltown," Varnum said. "They're a decent side, and they really make their chances count. We've got to learn from that. We had chances, but they weren't quality chances and they weren't very dangerous.
"We were hoping we could adjust to (the field) in the first 5 to 10 minutes and then be able to play our soccer, but we just couldn't adjust to it. The boys were slipping around and getting off touches," he added.
The Hawks will host Ames (3-1, 5-6) in their conference finale on Friday.