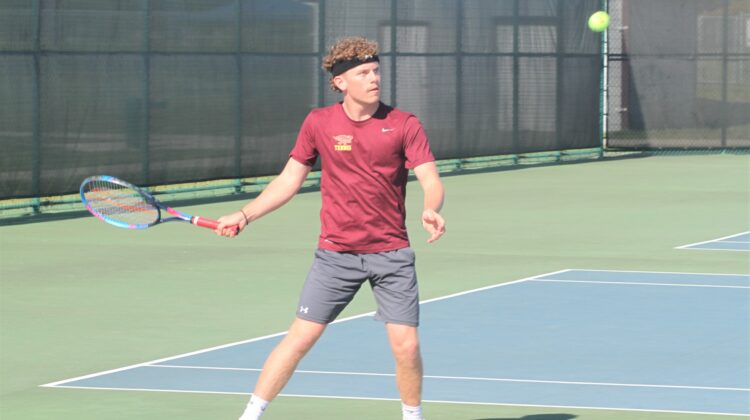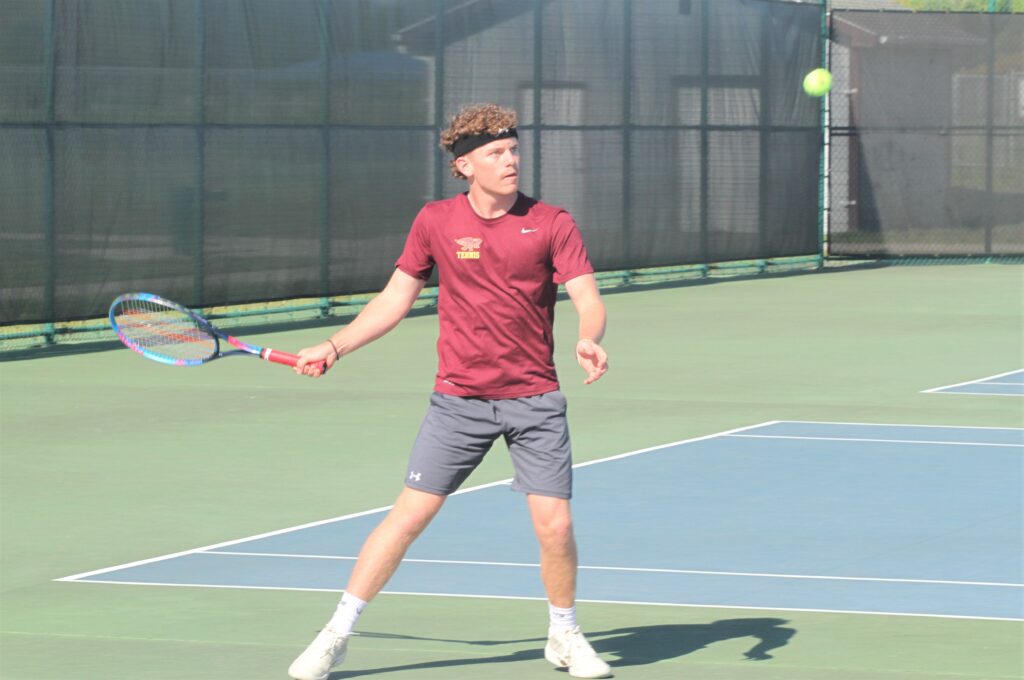 The Ankeny boys' tennis team hosted a Class 2A district tournament on Wednesday at the Prairie Ridge courts.
The meet eventually turned into the Waukee Invitational.
The Warriors easily won the team title and advanced their entire squad to the state tournament. All six of Ankeny's players were eliminated by Waukee in the quarterfinals.
"We had a very unlucky draw," said Ankeny coach Ron Miller. "At least we finished third (as a team) and get a shot at Urbandale (in a preliminary substate match) on Saturday or Monday, depending on the weather."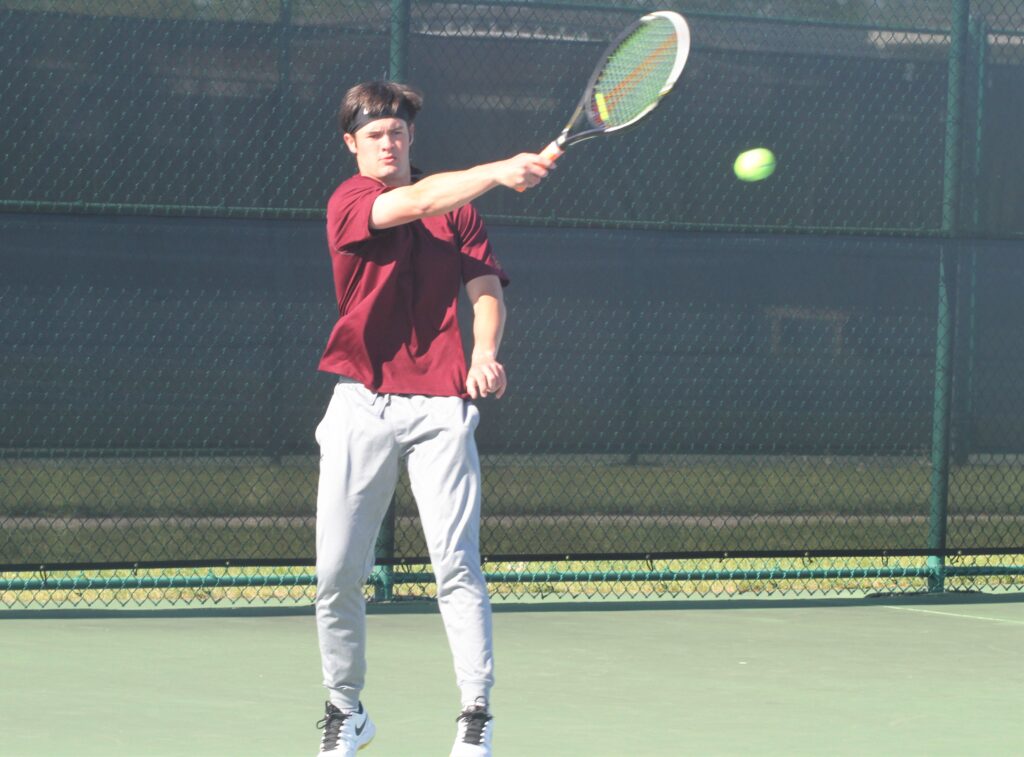 The Hawks got off to a good start by winning their first two matches. Ian Ferree posted a 6-2, 6-1 victory over Andrew Lein of Des Moines East in a first-round singles match, while the doubles team of Colin Riggs and Kade Somers defeated Hari Koirala and Danial Sang of Des Moines Lincoln, 6-1, 6-1, in their opening match.
Riggs and Somers then dropped a 6-0, 6-2 decision to third-seeded Ayden Fletcher and Sai Rayasam of Waukee.
"Kade and I obviously love to compete," Riggs said. "We went into the Waukee match with nothing to lose, but at the same time we focused on having a lot of fun today."
Ferree then dropped a 6-0, 6-2 decision to third-seeded Steven Danna of Waukee. Teammate Mason Lyons lost to top-seeded Will Ecklund of Waukee, 6-0, 6-0.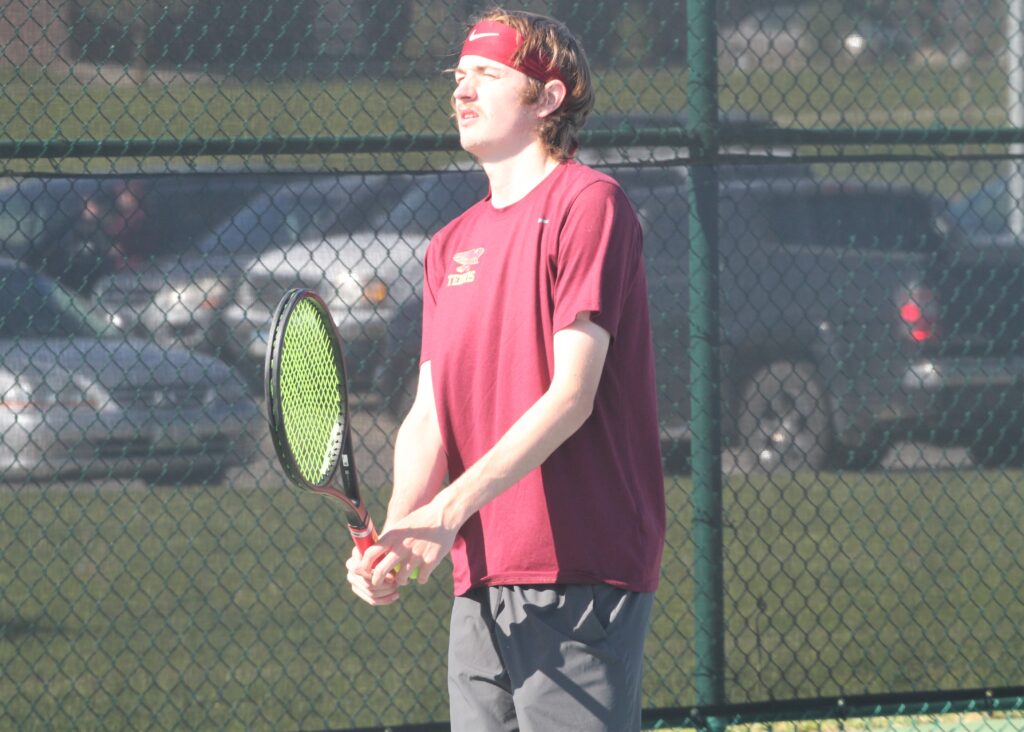 Ecklund went on to beat Danna in the finals.
Ankeny's other doubles team of Owen Somers and Sam Parkinson lost to top-seeded Kaden Taylor and Quinn Monson of Waukee, 6-0, 6-0. Taylor and Monson, who are both freshmen, went on to beat Fletcher and Rayasam in the finals.
The Hawks will now focus on Urbandale.
"Watching their team, I see it being a competitive match," Miller said. "They have a few very good players, and our strength is in our depth. If we bring our best top to bottom, I think we have a chance."