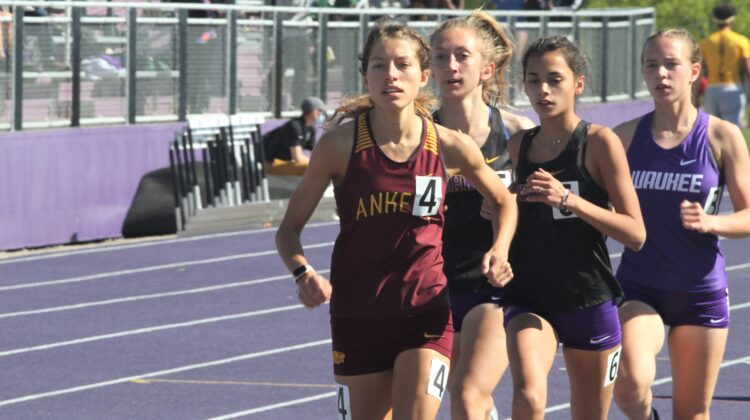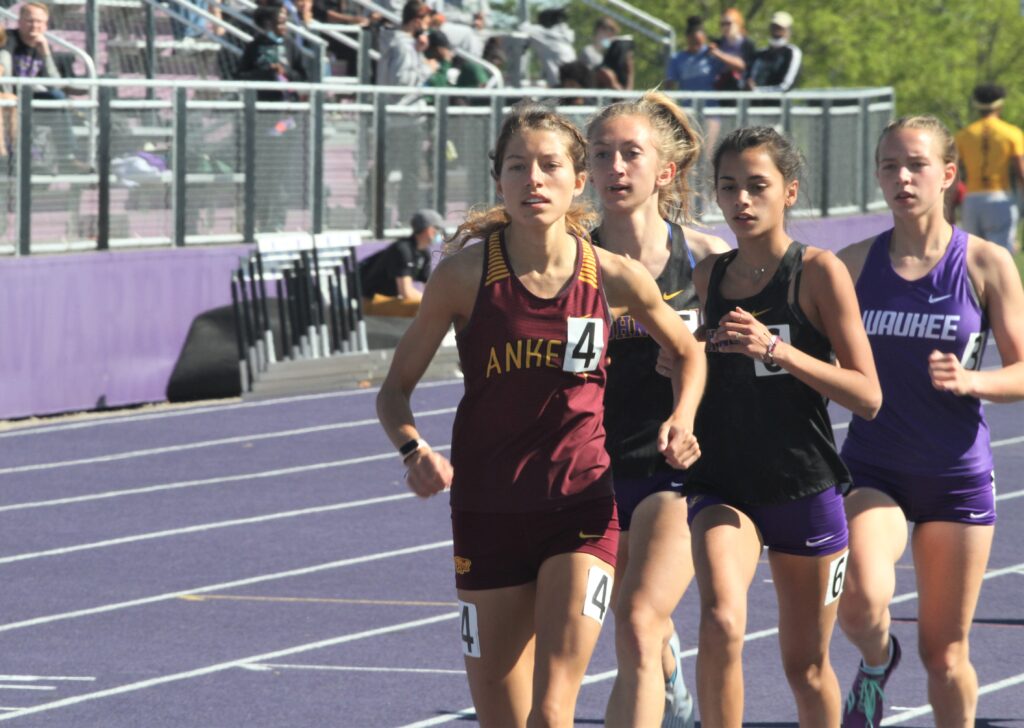 Thursday's Class 4A regional meet at Waukee couldn't have gone much better for the Ankeny girls' track team.
The Hawkettes placed second in the eight-team field with 146 points. Waukee easily won the meet with 186 points.
"We knew winning a team title was out of the question with a tough draw against Waukee," said Ankeny coach Thomas Cotter. "It was arguably the deepest (regional) with Waukee's depth, Norwalk's stud sprinter (Claire Farrell) and Johnston's distance crew. To qualify 10 events automatically (for the state meet) against that depth has us feeling very confident heading into next week."
Ankeny standouts Mytika Mayberry, Lauren McMahon and Shelby Romig likely qualified for the state meet in two individual events apiece.
McMahon won the 3,000 with a time of 10:19.03. She later took second in the 1,500 in 4:47.92.
McMahon also anchored the Hawkettes to a third-place finish in the distance medley relay. She teamed up with Eva van de Mortel, Eden Gibson and Eva Fulk to post a time of 4:16.88.
"My goal was to qualify in all three events, and I got an automatic qualifier in the 3k and 1,500," McMahon said. "We were hoping to automatically qualify for the distance medley, but we got third. Hopefully, we ran a good enough time to qualify for that as well. Other than that, I am very happy with how the night went!"
Cotter was also pleased with McMahon's performances.
"Lauren had a busy night having to put in a lot of work for us, and she held up great," he said. "She cruised easily in the 3k, came back quickly and ran a lifetime best split in the (relay) and did what she needed to do in the 1,500. I'm excited to see what she can do with one race per day over three days (at state)."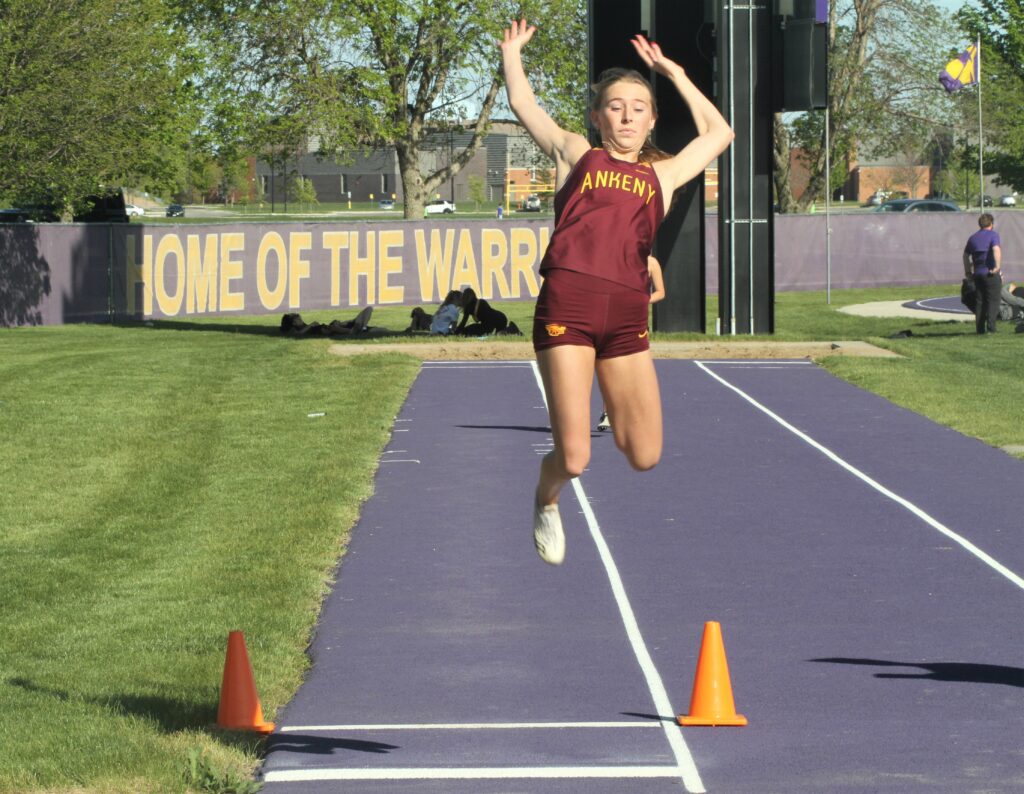 Romig set a personal best of 17 feet 8 inches on her first attempt in the long jump. She then took only one more jump, but still won the event with the best jump throughout the whole state on Thursday.
"I was super excited about my performances heading into state," Romig said. "I think that if I can repeat my jump it will put me in a good position to do well at state. It was awesome to see a lot of the other girls jumping well, too."
Romig placed third in the 100 hurdles in a time of 15.50 seconds. Teammate Ellie Dalton was third in the 400 hurdles in 1:10.61.
Those two also teamed up with Madeline Poock and Calyssa Wright to place second in the shuttle hurdle relay in 1:09.46.
"Execution was the word of the night as we broke things down after our warmup," Cotter said. "We emphasized that if we just kept doing what we've been doing all year we would put ourselves in a great spot headed into next week. That's exactly what we saw from the ladies. We are confident we got 16 events into the state meet."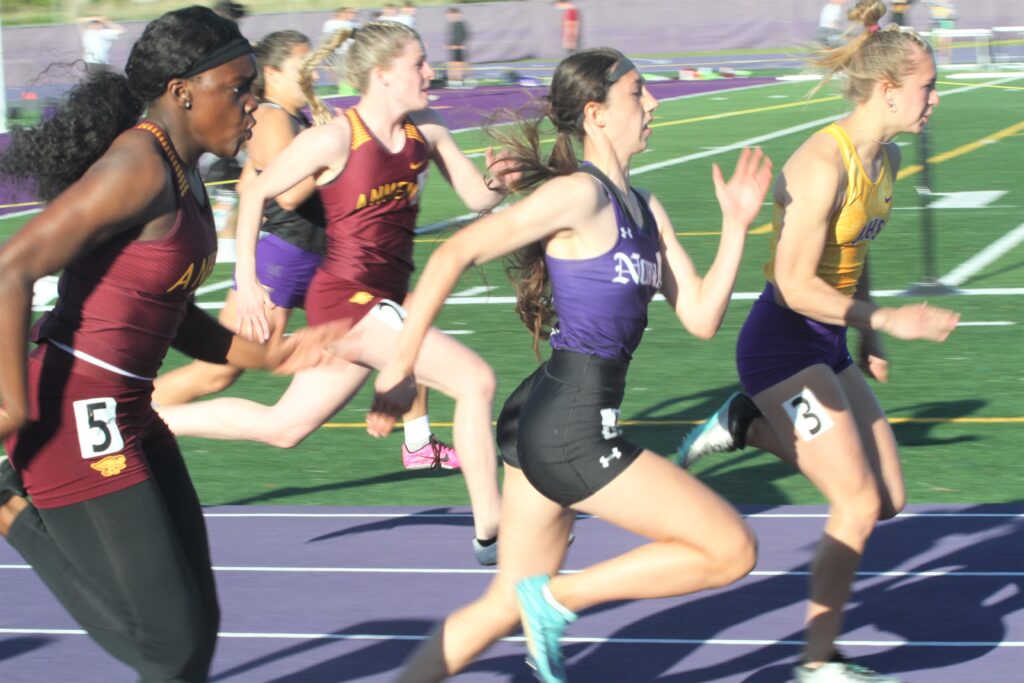 Mayberry placed second in the 100 in 12.58 seconds. She added a fourth-place finish in the long jump, setting a personal best of 17-1.
"Overall, I was happy with the way I performed," Mayberry said. "I am thrilled with the jump I had in the long jump."
Mayberry later anchored the winning 4×100 relay. She combined with van de Mortel, Karsen Jacks and Fulk to post a time of 49.11 seconds.
Ankeny was the runner-up in the 4×200 relay. The foursome of Macie Strnad, Jacks, Jenna Pitz and Lillian Smith was clocked in 1:48.06.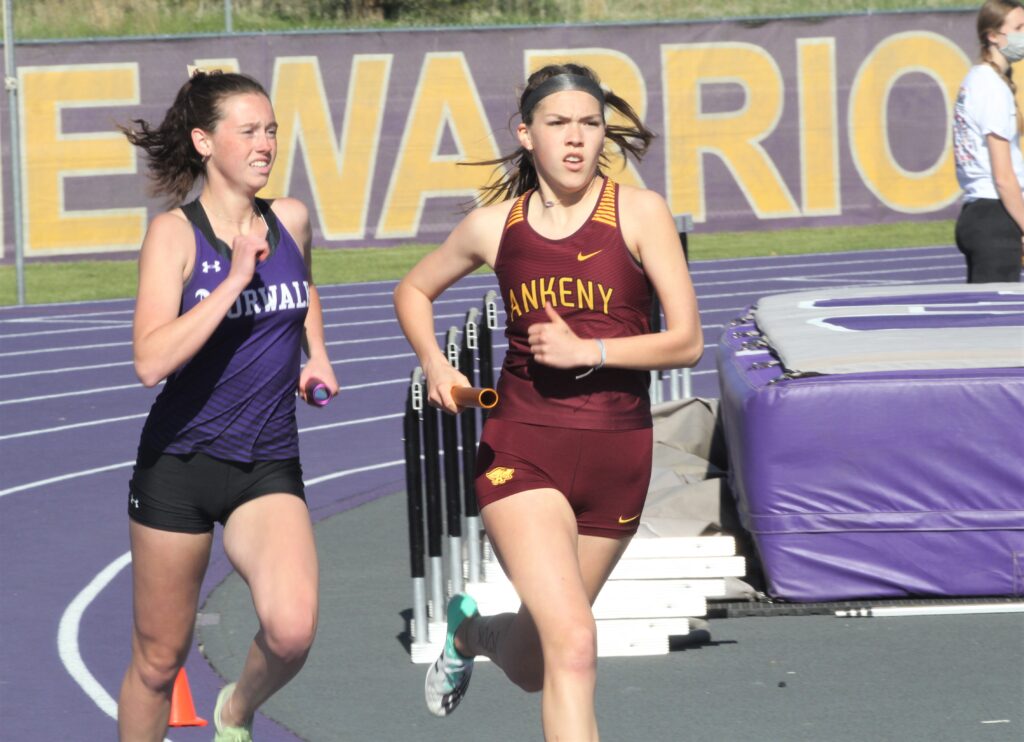 The Hawkettes later ended the meet with a third-place finish in the 4×400 relay. The quartet of Fulk, Smith, Pitz and Zoe Shadravan posted a time of 4:11.24.
Ankeny's throwers also enjoyed a good night. Hannah Baier won the discus with a throw of 125 feet 4 inches, while Kendra Winfrey was second in the shot put with a toss of 36-6.5.
"Our field events could not have gone much better," Cotter said. "Kendra has come on in the last two weeks, and Hannah has found her mojo again in the discus as she had the second-best throw of anywhere in the state tonight. Another week of practice and some more reps for those two as well as our long jumpers sets them up to have a huge state meet for us."