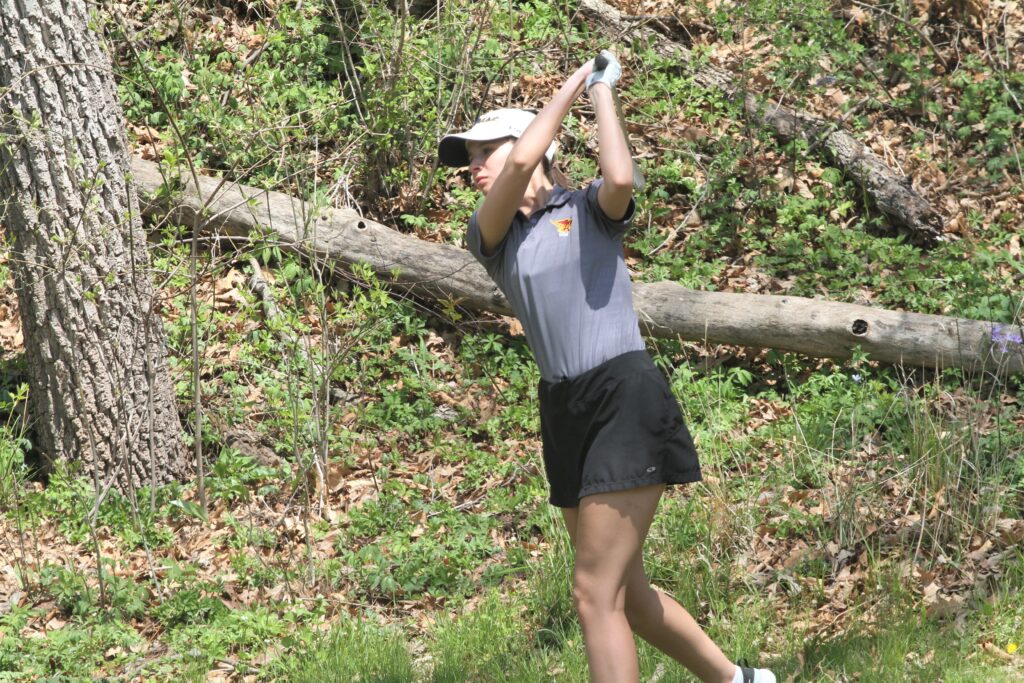 Naomi SchraderBachar and Olivia Froehlich each shot a personal-best score to help the Ankeny girls' golf team to a fifth-place finish in the Southeast Polk Invitational on Thursday at Copper Creek Golf Course.
SchraderBachar carded a 95, while Froehlich fired a 101 as Ankeny posted a total of 379. It was the Hawkettes' best score of the season away from their home course at Otter Creek.
Jaci Webb shot an 83 to lead Ankeny. She placed eighth as an individual.
Kelsey Hensen carded a 100 for the Hawkettes. Gia Blaser added a 109.
Valley easily won the team title, posting a 301. Marshalltown was second in the 12-team field with a 351.
Thursday's meet marked the fourth time this season that Ankeny played in an invitational that was won by Valley, the Class 4A state champion in 2019. The Tigers have won those four meets by a combined 133 strokes.
Paige Hoffman of Valley shot a 2-under-par 69 to earn medalist honors. Rylee Heryford of Newton was the runner-up with a 70.
The Hawkettes will travel to Ames on Wednesday for the CIML Iowa Conference meet at Veenker Golf Course.