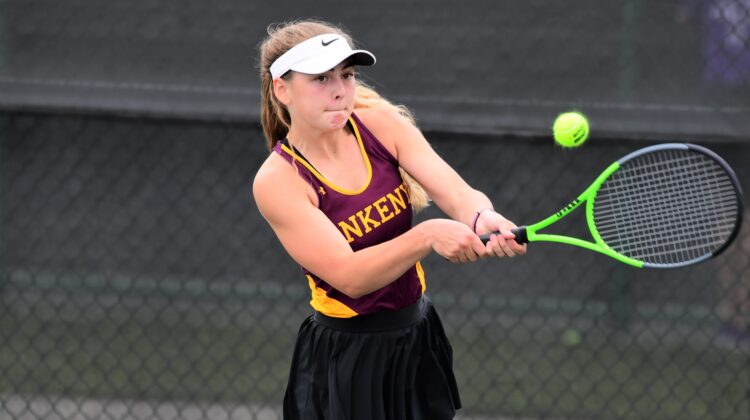 For the first time in nearly a decade, the Ankeny girls' tennis team will finish the season with a winning record.
The Hawkettes posted a 5-0 victory over visiting Des Moines Lincoln in the opening round of a Class 2A regional team tournament on Thursday. The meet ended after Ankeny won five of the six singles matches in straight sets, clinching the outcome.
The Hawkettes improved to 8-6 on the season. Lincoln's record dropped to 3-6.
Ankeny is guaranteed to finish with a winning record, even if the Hawkettes lose at Johnston (7-2) in the regional semifinal on May 22. It's the team's first winning season since the 2012 squad went 9-4.
Here are the match-by-match results:
Ankeny 5, D.M. Lincoln 0
Singles–Sommerfeld beat Gonzalez, 6-2, 6-0; A. Johnson vs. Egkhounmuong, DNF; Schmitz beat Murillo, 6-0, 6-4; Rolow beat Leek, 6-1, 6-0; Otto beat Terry, 6-1, 6-2; Brumm beat Paw, 6-1, 6-0.