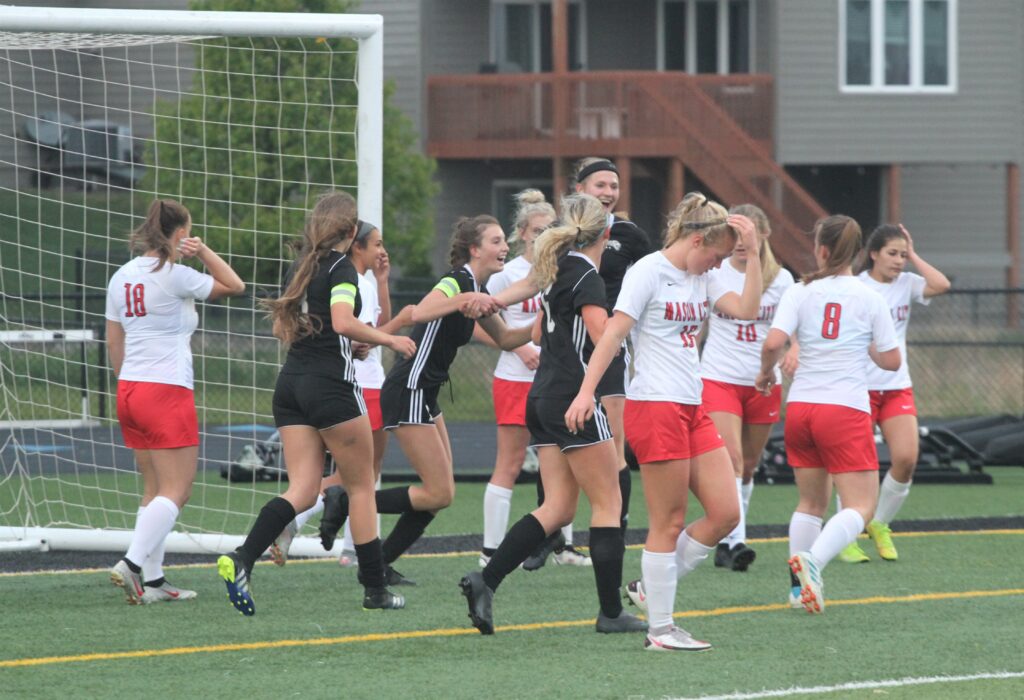 The shutout streak for the Ankeny Centennial girls' soccer team has now lasted more than a month.
The top-ranked Jaguars posted a 3-0 victory over visiting Mason City in their CIML Iowa Conference finale on Friday. It was the team's 10th straight win and its ninth consecutive shutout.
Centennial has not allowed a goal since giving up one with about 5 minutes left to play in a 2-1 triumph at Valley on April 13.
"They stay well organized. We really limit shots on goal," Centennial coach Chris Allen said of his team's defense. "That can be traced through a lot of those games where we're cutting down chances. (And we're) getting the ball forward so we can keep the other team under pressure."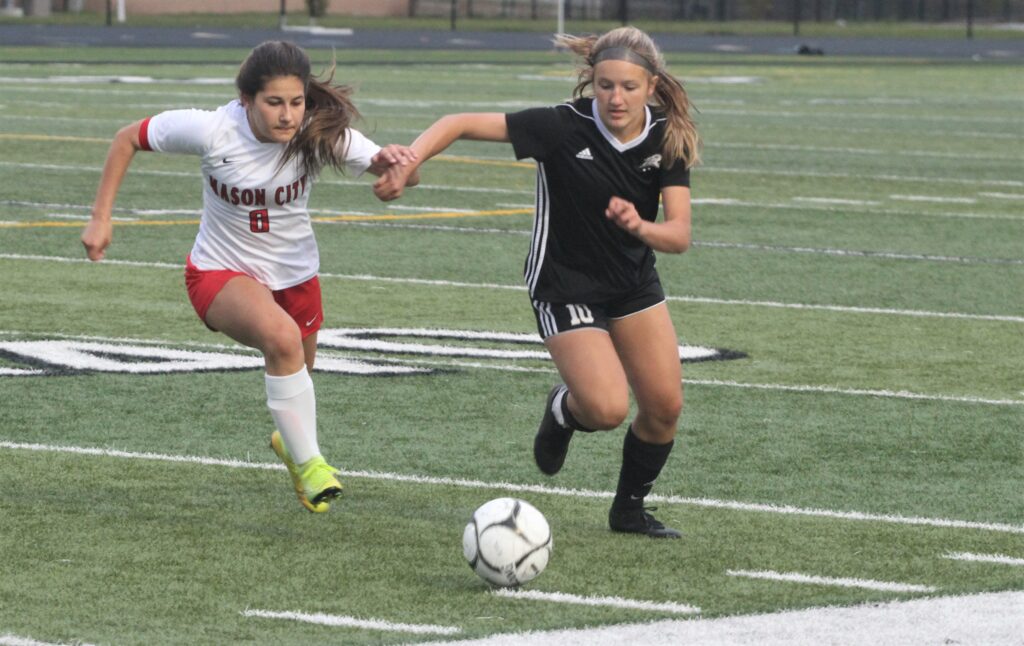 Centennial won the conference title with a 5-0 record and improved to 11-1 overall. Mason City's records dropped to 2-3 and 6-8.
The Jaguars outscored their five league opponents by a 30-0 margin.
"It's a stepping stone as we work toward the postseason," Allen said. "I'm proud of the girls and our defense. I'm glad we were able to do that."
Centennial scored all of its goals in the first half on Friday. Elle Street, Elizabeth Overberg and Meghan White each had a goal for the Jaguars, while Macy Epp contributed an assist.
The Mohawks, who had won four of their previous five games, packed their players into the box in an effort to keep the game close.
"Mason City really decided to frustrate us by putting numbers behind the ball," Allen said. "We knew that was going to happen coming into this game, and we had chances that would hit the crossbar. That's a good game for us to experience."
Centennial will travel to Council Bluffs Lincoln on Saturday to meet No. 7 Lincoln (12-1) and Sioux City East (5-6). The Lynx also own a 10-game winning streak.
"We're looking forward to playing (Lincoln)," Allen said. "I would love to not have back-to-back games especially after having a game (Friday), but we were looking to fill our 17-game schedule after having no season last year."