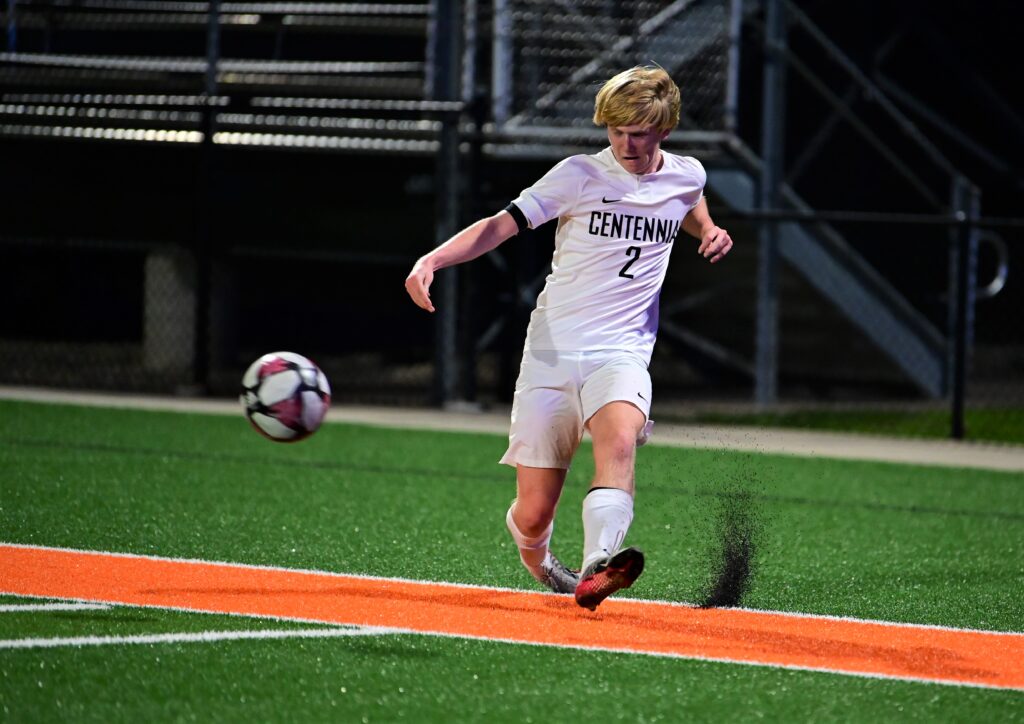 Brian Duax won't mind if he never sees the Mason City pitch again.
His Ankeny Centennial boys' soccer team closed out its CIML Iowa Conference schedule with a 4-0 victory on Friday at Mason City. The seventh-ranked Jaguars finished 5-0 in the league and improved to 12-4 overall.
"This is probably only my second trip to Mason City in a long time, and I don't remember their field being as small as it was," said Duax. "That field that we played on rivaled Marshalltown's. It's probably 54 yards wide and the grass was thick. It was a physical game in a very tight space."
Mason City's records dropped to 1-4 and 4-10. The Mohawks are planning to leave the CIML along with the Des Moines city schools and the other non-suburban schools beginning with the 2022-23 academic year.
"This will more than likely be my last trip ever to Mason City," Duax said.
Centennial built a 3-0 halftime lead. Joe Krueger converted a penalty kick to open the scoring in the 14th minute.
Evan Larson scored a goal late in the half. Andrew Heckenliable then added another off an assist by Ben Tullis shortly thereafter.
Duax said the margin could have been larger at the half. Goalkeeper Carson Siemons had 17 saves in the game for the Mohawks.
"Their keeper was really good," Duax said. "He stood on his head a few times and made some really good saves in the first half."
Jack Heckenliable then added another goal in the 55th minute for Centennial, which posted its third straight shutout and its ninth of the season.
"They were very seldom dangerous," Duax said of the Mohawks. "We really didn't give them any opportunities other than long throw-ins or set pieces."
Centennial will host a non-conference game against No. 13 Dowling Catholic (11-5) on Tuesday to close out the regular season.